A life totally consecrated to the Missions
On Tuesday, 26 May 2020, Pope Francis approved the heroic virtues of the Servant of God Melchior Maria de Marion Brésillac, titular Bishop of Prusa, former Vicar Apostolic Vicar of Coimbatore [India] and later the first Vicar Apostolic of Sierra Leone, Founder of the Society of African Missions [SMA].
As a result, the SMA Founder is now titled Venerable Melchior de Marion Brésillac.
Melchior de Marion Brésillac was born on 2 December 1813 in Castelnaudary, Carcassonne, France. Due to family opposition he was unable – initially – to fulfil his desire to be a missionary and was ordained for his home diocese in December 1838. He was Curate in his home village until 1841 when, against his father's wishes, he joined the Paris Foreign Mission Society [MEP]. 
Before leaving for India he made a retreat and made the following four Solemn Resolutions, which still form part of the missionary vocation of every SMA:
to be a missionary from the depths of my heart;
to neglect nothing that will advance the work of God;
to seize every opportunity of preaching the Word of God;
lastly, and it is for this above all that I implore Your blessing, to use every available means, all my strength, all my mind, towards the training of a native clergy.
The following year he was a curate in Salem, Pondicherry diocese in Tamil Nadu State, south India. From there he was appointed the Superior of the Minor seminary which gave him great satisfaction as he saw it as the opportunity to train a local [Indian] clergy. In 1846 he was ordained Bishop (Pro-Vicar and, later, Vicar Apostolic of Coimbatore, with the title of Bishop of Pruse).
Bishop de Brésillac fervently believed that the only way to have a truly local church was to have local clergy and religious [4th Resolution]. This view was not received favourably by his fellow bishops, most from England and France. There were also other issues which caused him to become increasingly unhappy with the Church situation in India [particularly the matter of the Malabar Rites and the Caste system]. Eventually, after nine years as bishop, he resigned and returned to Rome.
After many meetings in Rome – and continued opposition from his fellow MEP bishops and priests – he begged to be sent as a missionary to Dahomey [modern-day Benin Republic]. On 15 January 1856 he wrote: "The Sacred Congregation would be pleased to see me opening this new mission; but it does not want me to go alone; they want me to found a Society of missionaries for this work." From that moment he set out with all his energy to achieve that purpose. He travelled all over France making appeals to priests to join him and to Sunday congregations for prayers and financial support to help his fledgling enterprise. One of those priests who joined him, Fr Augustin Planque became his greatest collaborator – and the man who would keep the SMA alive after de Brésillac's untimely death.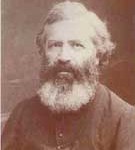 [Though never working in Africa, Fr Planque is one of the great – and unsung – missionary figures of the 19th century. He extended the mission of the SMA across west Africa, Egypt and South Africa. Conscious of the need for English-speaking missionaries, Fr Planque sent priests to recruit vocations in Ireland and this was the seed that became the Irish Province of today. He also founded the Missionary Sisters of Our Lady of the Apostles (OLA), realising that the future of mission lay in the hands of the women of Africa. And so it has proved to be all over the world!]
Later that year Bishop de Brésillac was permitted by the Vatican to found the Society of African Missions [SMA]. This he did at the Shrine of Our Lady of Fourvière, Lyons, France, on 8 December 1856. Two years later the SMA was given responsibility for the new Vicariate Apostolic of Sierra Leone. Two SMA priests and an SMA brother set out for that mission. On 14 May 1859, Bishop de Brésillac, accompanied by two more missionaries, arrived in Freetown to join them. Yellow Fever epidemic was raging in the city at the time and he was told that it was not safe for him or his companions to land. But land he did! Six weeks later – on 25 June 1859 – he died as a result of that fever. He was 45 years of age.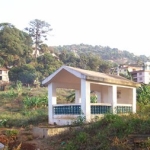 Only Fr Reymond SMA was left alive and he was too ill to conduct the funeral service for the Founder. He was buried by a Protestant missionary in the cemetery in Freetown where, along with his companions, they rested until their remains were brought back to the SMA Chapel in Lyons, France in January 1928.
The Cause for his Canonisation was introduced in the 1980's and, with this Declaration by Pope Francis, our Founder is now styled Venerable and, please God, his Cause for Canonisation will bear fruit in God's time.
Today, we rejoice with SMA Fathers Bernard Favier, Bruno Semplicio and Andrea Mandonico who have been key to our reaching this milestone. An Irish SMA must also be mentioned – the late Fr Bob Hales who did the bulk of translating the writings of the Founder which Fr Favier had typed up from the original hand-written manuscripts. Their work ensures that even when the manuscripts have faded, we have a faithful record of the Founders writings, even the small number he wrote in the Tamil language.
Prayer for the Canonisation of Bishop Melchior de Marion Brésillac
Lord God, you called Melchior de Marion Brésillac to serve you.
To make you known and loved you sent him to India and then to Africa.
For you, he gave everything, even his very life.
So that his life and teaching may inspire a missionary commitment in Christians today, we trust that the Church will recognize the holiness of this great servant of mission and that by his intercession we will receive the graces of which we have need (namely…)
We ask this through Jesus Christ our Lord. Amen.            [with Ecclesiastical approval]
Those who wish to make known graces or favours received through the intercession of Venerable Melchior de Marion Brésillac are asked to write directly to the following address:
Rev Fr Postulator SMA, Missioni Africane, Via della Nocetta 111, 00164 ROMA, ITALY
Fax number: +39-06-66 16 84 90        Email: postulator @ smaroma.org