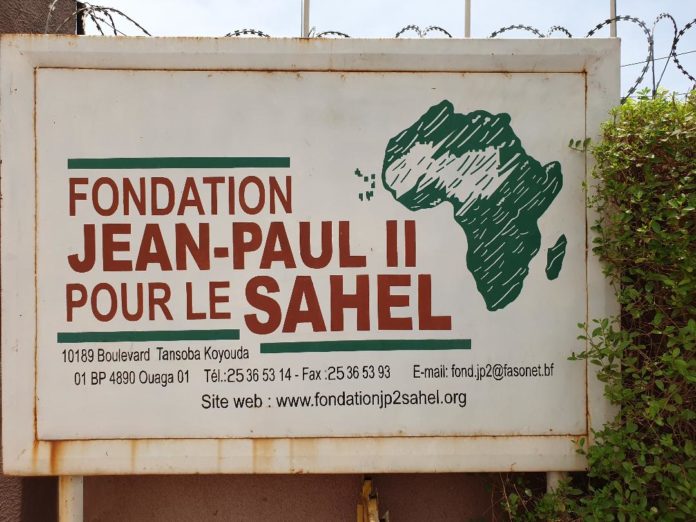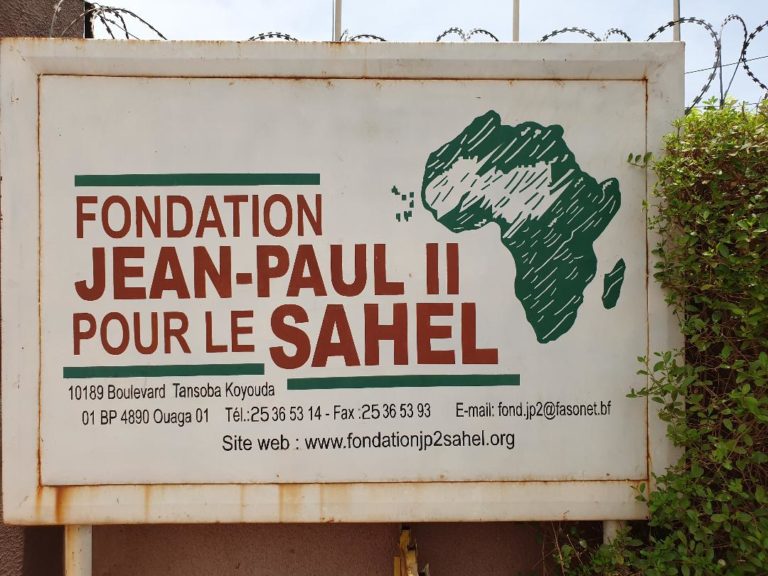 Editor's Note: Cardinal Peter Turkson, President of the Holy See's Dicastery for Integral Human Development, invited the United Nations Convention to Combat Desertification (UNCCD) to address the 3rd Plenary Assembly of RECOWA-CERAO (the West African Bishops' Conference) in Ouagadougou, Burkina Faso, on Africa's GREAT GREEN WALL. The UNCCD asked that the SMA Communications Officer, Don Mullan, represent them, a request that was fully supported by the Society of African Missions. 
In the coming days we will publish a report on Don's visit, which also included an unexpected and – what might prove to be a – critical meeting with the little known John Paul II Foundation for the Sahel. Don negotiated a partnership between the Foundation and the UNCCD which will, we believe, be a major force in helping Africa deliver the Great Green Wall.
He also met with the Notre Dame de Paris authorities on his return journey with a suggestion that the rebuilding of the historic cathedral, extensively damaged by fire on 15 April 2019, and which has received over €1 billion euro pledges for its rebuilding, might be linked to the growing of the Great Green Wall through the John Paul II Foundation for the Sahel.
Following is the address delivered by the SMA Communications Officer on 17 May 2019:
ADDRESS TO THE WEST AFRICAN BISHOPS' CONFERENCE
Ouagadougou, Burkina Faso
17 May 2019
Don Mullan
United Nations Convention to Combat Desertification (UNCCD)
Society of African Missions (SMA)
Eminences, Excellencies, Reverend Fathers and Sisters, Distinguished guests:
It is a great privilege to join you here today at the West African Bishops' Conference. I bring you warm greetings from Ireland, especially from Archbishop Eamonn Martin, President of the Irish Episcopal Conference; and Archbishop Kieran O'Reilly, a former SMA missionary who spent many years in Africa.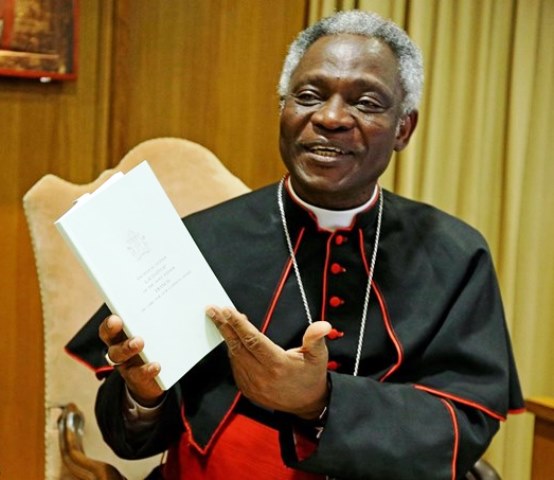 On behalf of the United Nations Convention to Combat Desertification (UNCCD), the Society of African Missions (SMA), and our Great Green Wall partners, I would like to begin by expressing my deep gratitude to Cardinal Peter Turkson for inviting me to Burkina Faso, the home of Thomas Sankara and 'the land of upright people', to address this gathering at the National Centre of Cardinal Paul Zoungrana.
Let me begin by quoting a brief passage from Laudato Si', the seminal environmental and development encyclical of Pope Francis, which compellingly reminds us that: "We must never forget that the natural environment is a collective good, the patrimony of all humanity and the responsibility of everyone."
Nowhere do these words resonate more than for communities in Africa's Sahel and dryland areas across the continent that live with the daily realities of climate change, where a rapidly degrading natural resource base is plunging millions into desperate poverty.
Eminences, Excellencies, Reverend Fathers and Sisters, Distinguished guests, we are all in trouble: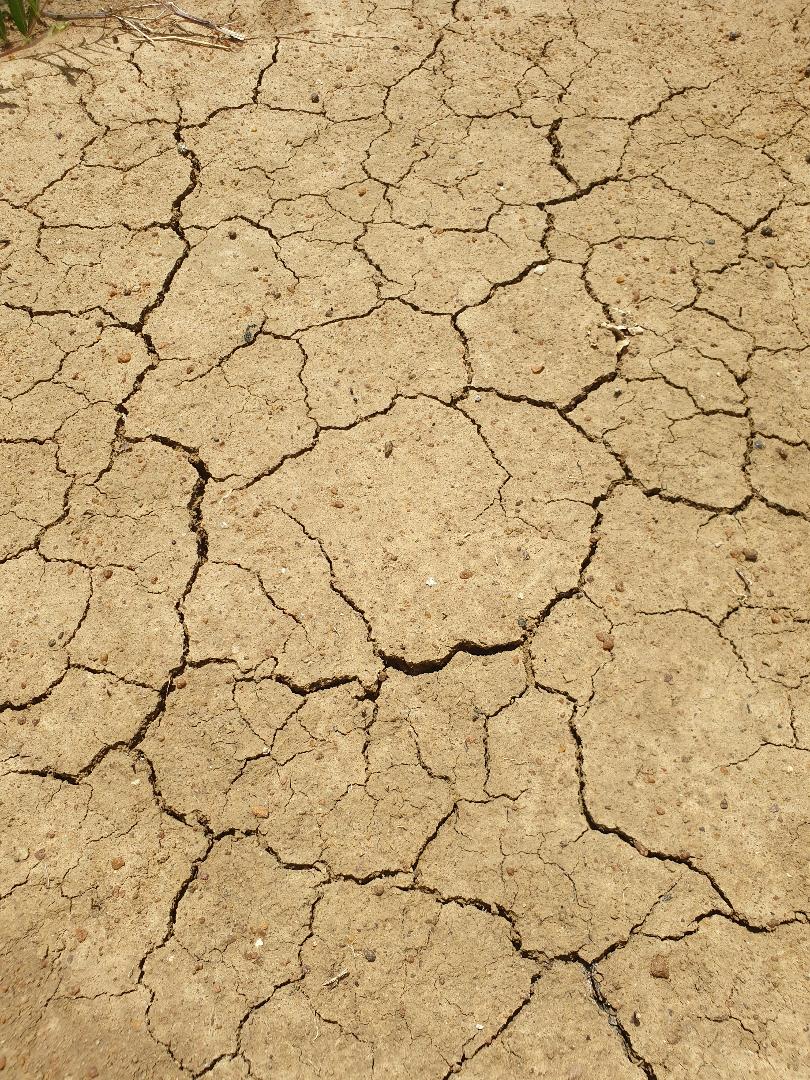 For some decades now, the Continent of Africa's march towards social progress, food security and adaptation to the effects of global warming has been thwarted by the phenomena of desertification, land degradation and drought exacerbated by climate change. Since the beginning of the 1970s, these phenomena have resulted in a drastic reduction of natural resources on the continent and a fierce competition between different users of these resources.
This competition has unfortunately ended in some cases with open conflicts and wars –we see this around the Lake Chad region to name one example. What's more, it has fueled resentment and frustration that is itself a source of some of the continent's new challenges, including the security challenges and challenges of youth migration.
My own country, Ireland, has its own history of famine and colonial oppression, especially the historic refugee crisis sparked by the Great Famine of 1845‐1852. In many ways it reminds me of the crises we see today in the Sahel, where 20 million people are facing starvation driven by brutal and persistent droughts.
Youth from rural areas of the Sahel are on the front line.
By 2030, 60% of Africa's workforce will be under the age of 24 and will have to contend with the potentially catastrophic social and political fallout of climate change and rampant desertification. Communities here depend heavily on rain‐fed agriculture, a sector that still makes up 80% of jobs in the Sahel. But the land's rapidly diminishing productivity is fuelling mass migration, unemployment, conflict and radicalization. In recent months Burkina Faso finds itself the unwelcome theatre of growing insurgency.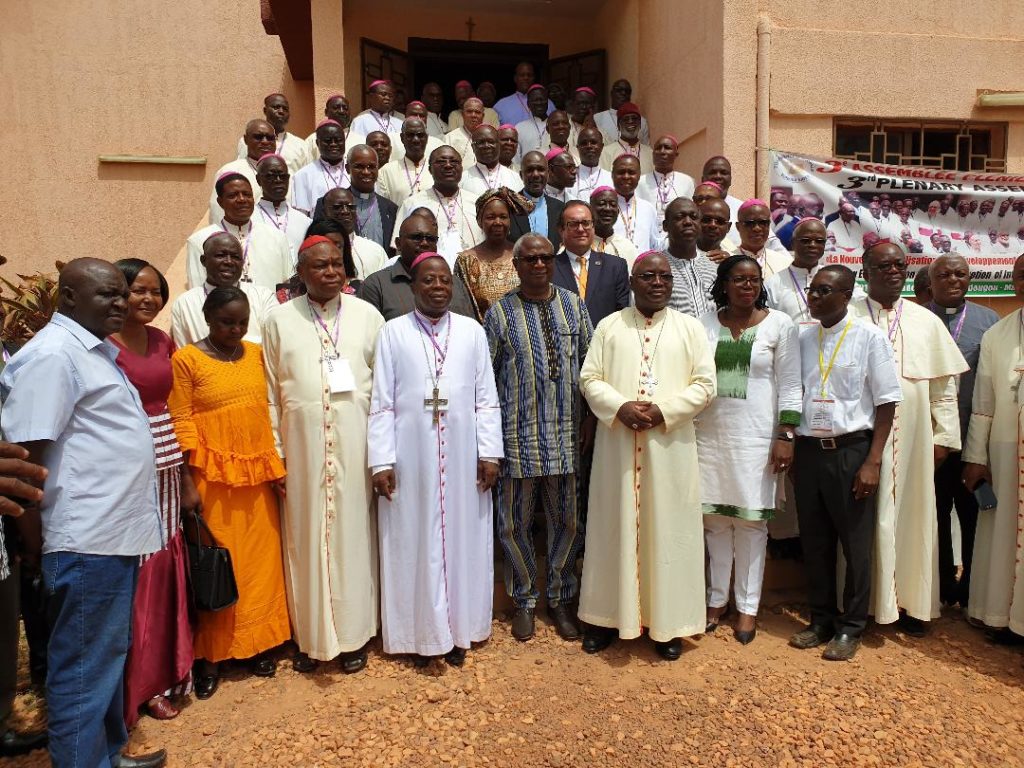 With the population of the Sahel expected to rise from 100 million today to 340 million by 2050, demand for food and pressure to gain access to other natural resources, which are the basis for livelihoods and the survival of the rural population, will only soar.
We are, quite simply, at a decisive tipping point.
In his book 'Africanistan – Development or Jihad', Serge Michailof highlights that the African continent is a powder keg: '… the powder of demographics – and unemployment the detonator.' Michailof argues that what is troubling the African continent is even more dramatic for the Sahel, 'a huge region … were insecurity is spreading like a bushfire.'
Michailof's perspective is echoed by the UN Secretary-General's Special Envoy for the Sahel, Romano Prodi, who stated in 2013: "The Western world had no idea what [the] Sahel is because history has taken the attention of NATO and Western countries to Iraq and to Afghanistan, but Sahel is potentially even more dangerous… certainly than Afghanistan." Prodi also highlighted the mobility of Islamist fighters.
Amidst these urgent challenges of the Sahel region, the Great Green Wall is emerging as an epic hope-filled remedy – a potentially inspiring symbol of cross-continental peacebuilding and interfaith harmony.
The Great Green Wall is about far more than just growing trees. It is a mosaic of interventions weaving across the Sahel region, and other dry regions of Africa, that is already helping to build community resilience and providing economic opportunity.
It is a symbol of hope that we can build safer and more secure communities, in the face of poverty, war, terrorism and insecurity. A hope that by working together, countries in the region can, 'Grow a new Wonder of the World'. Not only as a representation of the immense human endeavor of this incredible initiative to stand alongside other human wonders in history – but most importantly to feed hungry mouths, put people back to work and grow peace and security to help communities thrive once again.
Already, much progress has been made. It is unprecedented to see so many African countries working hand in hand behind a singular, continent wide vision.
In places like Senegal 12 million trees have already been planted, in Ethiopia 15 million hectares of land have been restored. The same applies for countries like Niger and Nigeria, where activities related to value chain development, renewable energy, water management are all taking off.
But much more work is needed. We need to ignite a global movement to help achieve this epic African-led dream.
We need support from all humanity and of all faiths and creeds to stand in solidarity with Africa.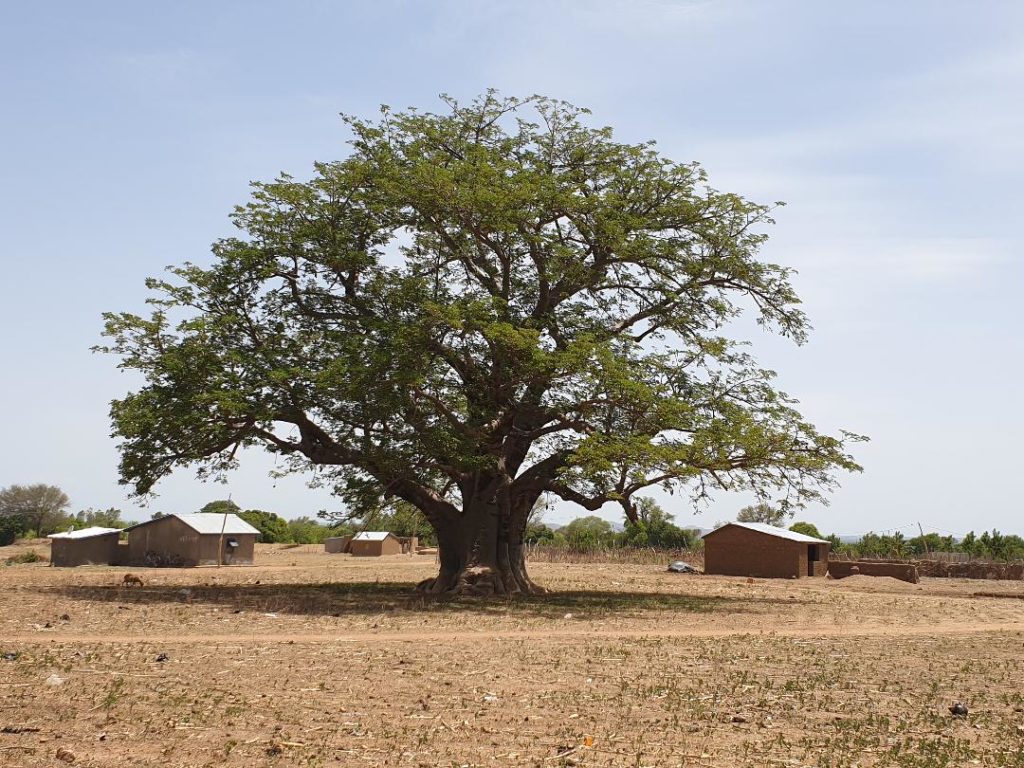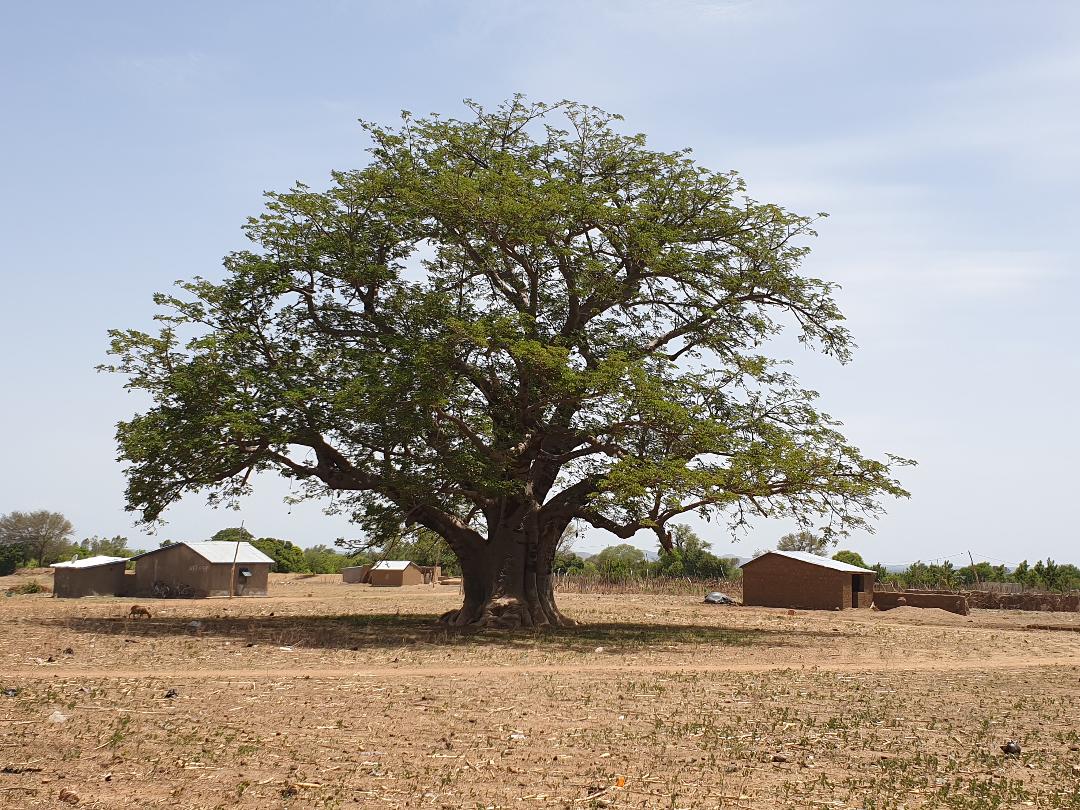 We are encouraged by this invitation by Cardinal Turkson to address the West African Bishops' Conference and our developing dialogue with the Holy See. The situation is grave and the time to turn the tide is decreasing with each day that we procrastinate. The two old enemies, Science and Religion, are increasingly finding points of commonality as we learn to respectfully work together, literally, for the broader salvation of human life, and all life, on Earth.
The former Dean of Yale University's School of Environmental Studies, James G. Speth, has written:
"I thought environmental problems were the loss of biodiversity, the destruction of ecosystems and climate change. I thought that with 30 years of good scientific progress, these problems could be halted. But I was wrong. The main environmental problems are egoism, greed and apathy, and to face them we need a spiritual and cultural transformation. And we, as scientists, don't know what to do."
Pope Francis' Laudato Si' is inspiring a global response to the urgent challenges we face due to Global Warming and Climate Breakdown – and Laudato Si' can be a powerful source of inspiration in helping Africa realise the epic achievement of the Great Green Wall, a dream first conceived in the mid-1980s here, in Burkina Faso, by President Thomas Sankara.
The world is beginning to mobilize behind Africa to support you in the delivery of this New World Wonder which, when completed, will be the longest living organism on the planet – three times longer than the Australia's Great Barrier Reef. A New World Wonder that will be visible from space.
But for this to become a reality, all of Africa needs to believe in, and own, the dream of the Great Green Wall.
Africa needs a big project and it needs to deliver on a big project – for its own sake and for the sake of the planet. And in the Great Green Wall you have one of the most inspiring grassroots – community driven – projects in the world that is addressing the most critical issues facing humanity today: climate breakdown, land and environmental degradation, food security, loss of biodiversity and wildlife.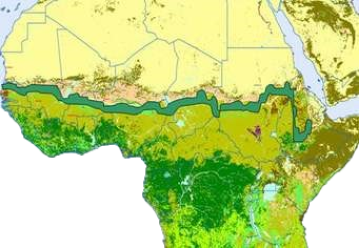 The Island of Ireland is mobilizing to support Africa in delivering the Great Green Wall. I have created The Laudato Tree and Great Green Wall Project which is being championed by the Society of African Missions (SMA). The project, which aims to be a living expression of Pope Francis' Laudato Si' encyclical, is inspiring young people to grow biodiversity in Ireland and to join Africa in growing its new World Wonder. The Irish President, Michael D. Higgins, has become an enthusiastic supporter of the Great Green Wall and will likely address Heads of State at an African Union summit early next year. The Government of Ireland has part funded a major Great Green Wall film-documentary which will premiere at the forthcoming United Nations General Assembly; Ireland has also contributed EUR 1.2 million to the United Nations to assist Africa in carrying out a major inventory of the Great Green Wall, to establish what has been achieved to date and what needs to be done to upscale this epic project so that we can help Africa deliver it by 2030.
The United Nations is also planning a major interfaith dialogue and declaration in the Spring of 2020, seeking to encourage religious leaders to find common cause through the delivery of Africa's Great Green Wall.
Eminences, Excellencies, Reverend Fathers and Sisters, Distinguished guests:
I am convinced that working together – Africans and the global community – we can show that the Great Green Wall is, unlike other walls, a new world wonder that can inspire the entire planet. I ask you to inform yourself about this project, and to explore with your respective communities and civil authorities, how you might become active agents in its delivery.
Thirty-nine years ago, on 10 May 1980, Saint Pope John Paul II made an historic cry to the world from Ouagadougou Cathedral on behalf of the suffering peoples of the Sahel:
"From here, Ouagadougou, from the middle of one of these countries we can call the countries of thirst, may I be allowed to launch to everybody, in Africa and beyond this continent, a solemn appeal not to close your eyes in front of what happened and what's happening in the Sahelian region."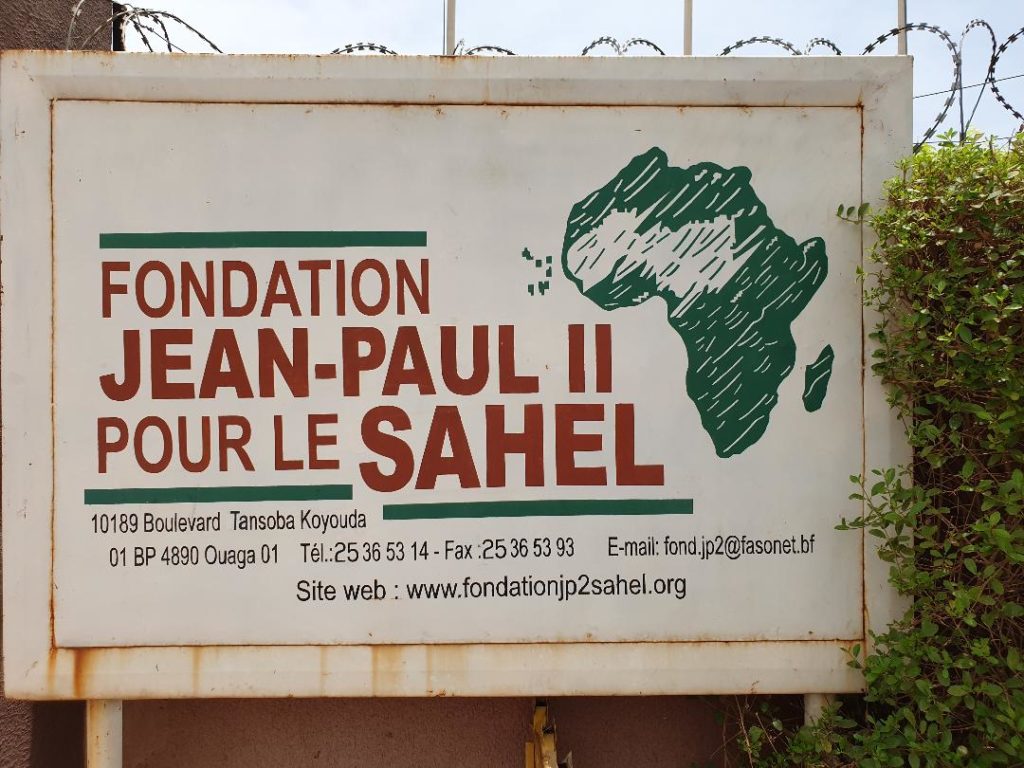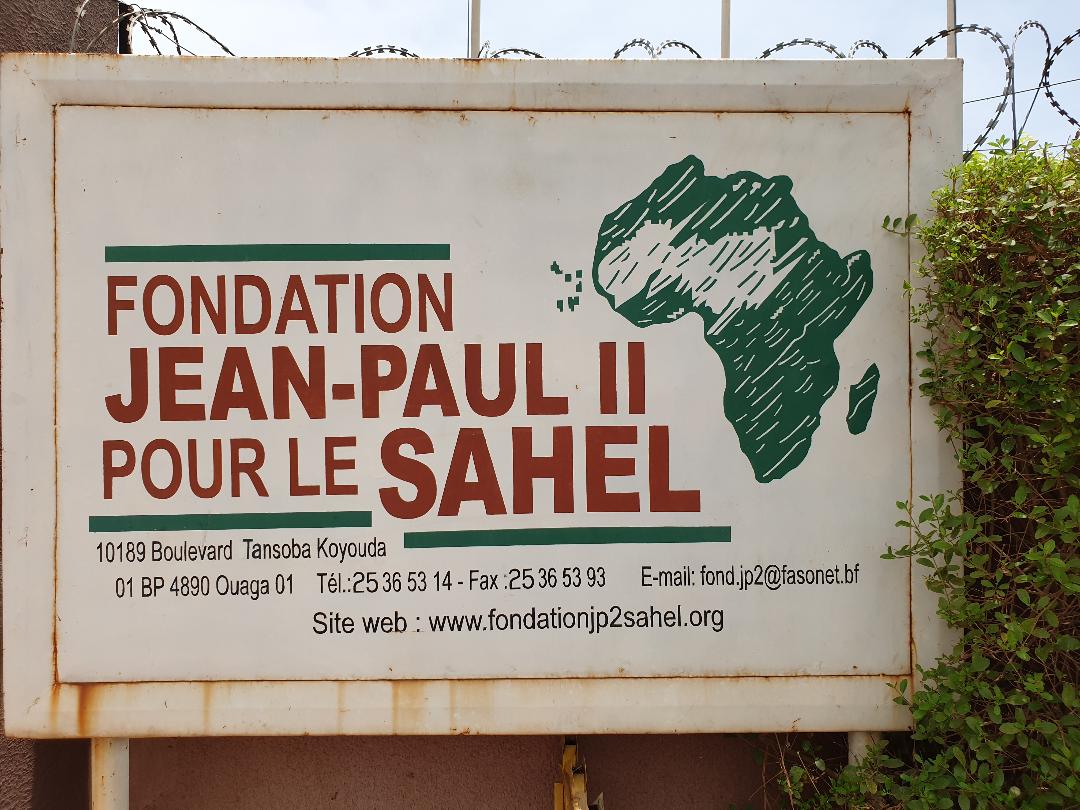 From that cry emerged the John-Paul II Foundation for the Sahel whose headquarters are here in Ouagadougou. I hope to meet with the Foundation during my visit and to explore ways that the Foundation and the United Nations Convention to Combat Desertification might begin cooperating also with existing organizations to help Africa deliver the Great Green Wall.
The UNCCD works to restore degraded ecosystems and improve living conditions of affected populations by combating desertification – objectives that are aligned with Christian teachings. On 25 September 2015, His Holiness Pope Francis presented his three Ls: "lodging, labor and land" as the humanitarian priorities in his address to the UN General Assembly in New York. The Holy See and the Universal Church can become powerful supporters of the UNCCD in achieving these goals, dramatically accelerating the implementation of the Convention; especially in championing Africa's Great Green Wall.
I have no doubt that together we can help to build the capacity of the John-Paul II Foundation for the Sahel which is, surprisingly, relatively unknown throughout the Catholic world. Together we can contribute to realizing the Great Green Wall Project.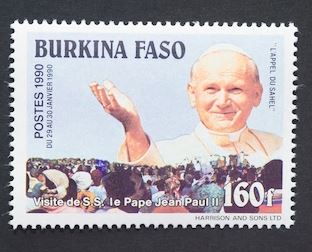 Perhaps, therefore, a powerful outcome of this 3rd Plenary Assembly of the Regional Episcopal Conference of West Africa would be a renewed appeal to the world, on behalf of the suffering peoples of the Sahel. An appeal that powerfully echoes the cry of Saint John-Paul II; the visionary leadership of Thomas Sankara; and the meeting of science and religion in Pope Francis' Laudato Si', to make the Great Green Wall a living legacy of their respective commitments for future generations.
Thank you for your consideration.