On Saturday, 12 June, the Irish Province celebrated the Golden Jubilee of the ordination of thirteen of their priests in 1969. Fr Michael McCabe, SMA Provincial Leader, was the Principal celebrant of the Thanksgiving Mass, assisted by 40+ SMA priests.
During the Mass we remembered five of the class who have now taken a different direction in their lives and two others who have gone to their eternal reward. God rest them.
After the Mass the community gathered for lunch during which Fr McCabe recalled some aspects of the lives of our Jubilarians.
The following is the homily (edited) preached by Fr John Dunne SMA. It was based on readings from Colossians 3: 12-15 and John 15: 9-17.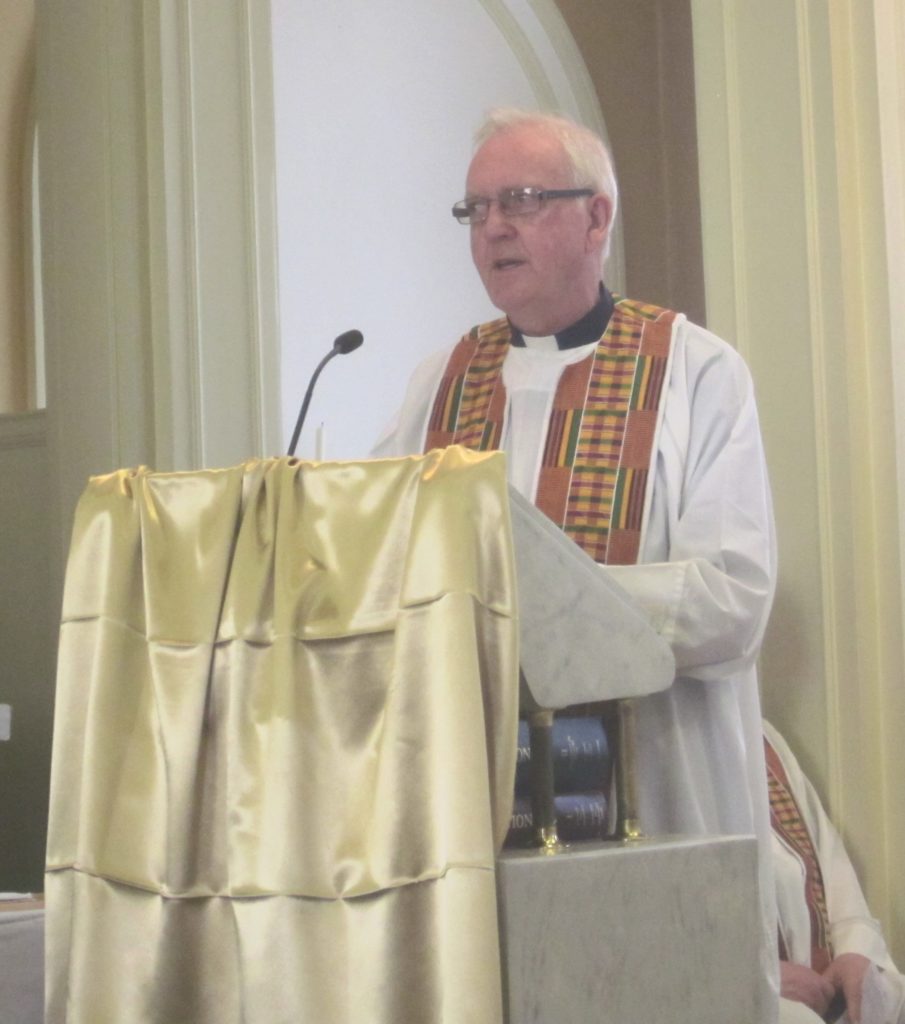 "This is the day the Lord has made, let us be glad and rejoice in it" is a familiar verse from Psalm 118, but today we say it with a true spirit of gladness and rejoicing as we gather with the our brothers who celebrate the Golden Jubilee anniversary of their ordination to priesthood in the SMA. As Michael said in his introduction to our Eucharist this is an occasion worth celebrating as we acknowledge the combined years of service (600 years) of those 12 members of 1969 gathered here for this Mass.
Celebrating this landmark occasion with the class of '69, we are reminded of many things about ourselves, our Jubilarians and most especially of what our Founder, Bishop de Brésillac, wrote many years ago, "the work will live on as long as there is willingness and you are that willingness". We congratulate you as a class and I would like to remind each one of you and all of you together that you are that willingness because of your commitment to Christ and dedicated service to mission in the SMA. You are living witnesses to what the OLA Sisters described as "courageously committed to God's reign of Justice and Peace" – the title chosen for their recently concluded Irish Provincial Chapter. What we celebrate and give thanks for today is your continued commitment to the mission of the Church in the SMA and through the various and diverse ways in which you gave expression to what it means "to be a missionary from the bottom of your heart".
While preparing this homily I was reminded of something I read after the Christmas season and I now share it with you:
"When the song of the angels is stilled, when the star in the sky is gone, when the kings and princes are home, when the shepherds are back with their flock the work of Christmas begins:
To find the lost, to heal the broken, to feed the hungry, free the prisoners, to rebuild nations, to bring peace among people, and to make music in the heart". [Howard Thurman]
As missionaries this is precisely what you have been doing. Over the last 50 years as we all know the reality and pace of change in our world has been very striking; and Africa stands out as a place of phenomenal change during that same period. To have lived there and fulfilled your different ministries called for the ability to adapt to the new and emerging realities of mission where you lived, worked and ministered to God's people over the last 50 years. It was never easy, but you have shown us that it was both possible and fulfilling for yourselves and hugely beneficial to the people among whom you lived and worked. We remember that in calling his disciples Jesus did not promise an easy journey, but he did promise to be with them on the journey. And this you also know to be true from you lived experience. Today we celebrate and give thanks for these gifts.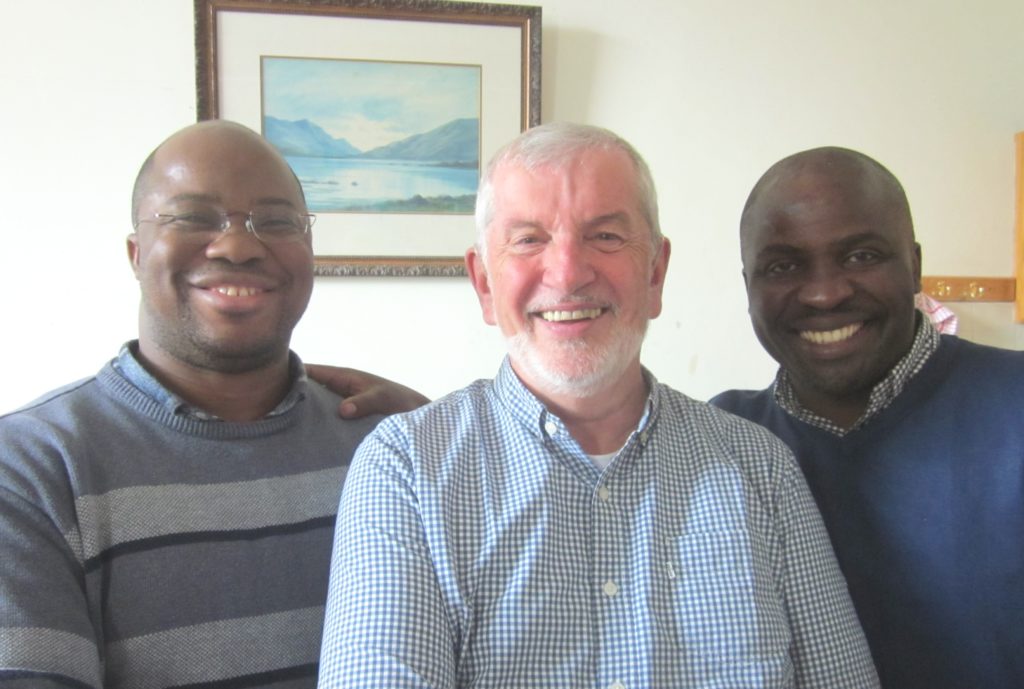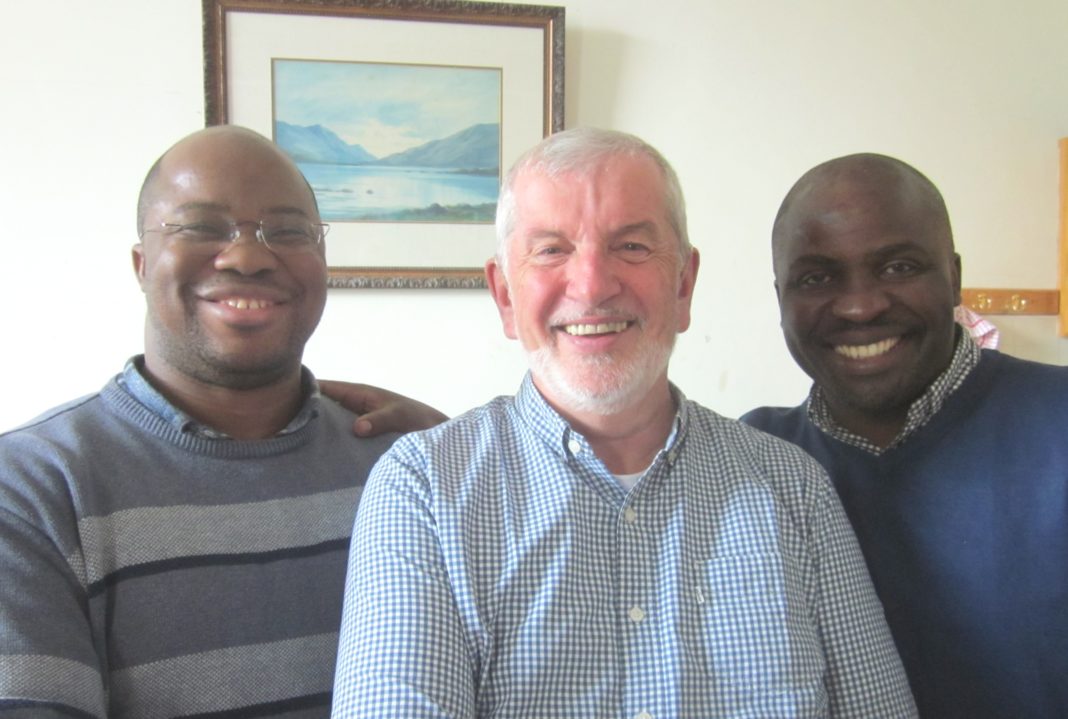 In the first reading chosen for this Eucharistic liturgy we hear again the Good News: "You are God's chosen people; he loves you; and you should be clothed in sincere compassion, in kindness and humility, gentleness and patience. "Bear with one another and forgive one another as the Lord has forgiven you. And over all these gifts clothe yourself in charity. And may peace reign in your hearts as you let the message of Christ find a home in you. Teach each other and let the message of Christ live in you". These words we have read and heard many times. Over the last 50 years our Jubilarians have changed through their awareness of, and in their response to, this powerful invitation and deep seated hope. Yes, this happened first in your own personal lives and then you took this same Good News to those you met over the last 50 year in your life of ministry.
Your individual mission experiences in Liberia, Nigeria, the Philippines, Zambia and Ireland are varied, colourful and many. If told or written they would fill many books! On an occasion like this it is good to acknowledge those lived stories and to celebrate them as a class and also for us as a community of SMAs and friends, or with those who have walked before you or followed in your footprints. St Catherine of Sienna reminds us "that if we become who God made us to be we will light up the world". As you spend time in quiet reflection after this celebration, you will be able to see the golden thread that is woven in and through the very many story of your missionary life; and hopefully also you will realise more fully how wonderfully God has guided you along the path that first led to your vocation awareness and then to your commitment and faithfulness. "God is good all the time; and all the time God is good".
The message flowing from the parable of the Vine and the Branches is powerful and life giving because it highlights why you could faithfully, creatively and continually respond to the missionary call and its challenges as they emerged. Your mission was not a solo run, nor an attempt to draw attention to yourself and your achievements. It was grounded, sustained and motivated by the truth underlined in the parable of the vine and the branches.
The life of a missionary is not all plain sailing as you know. There are those successful moments but also those trying and difficult times. Times when all went well; and then times when all seemed against you.
Times of trial and pain, but then these experiences often lead to new insights and discoveries and the joy of seeing people living the Good News in their local conditions. Seeing people truly happy even in their great poverty; people who hope when all seems futile or lost is part of what you have witnessed. Ordinary people, God's people – and you were their priest. Rejoice and be glad today as your recall these times and other stories – and rightly celebrate as you remember that "nothing in this life is accomplished without much endurance" (St Catherine of Sienna). But your perseverance and courage came from a belief that you, like Christ, were invited to lay down your life for others; that you did not choose Christ, but rather that he chose and called you by name.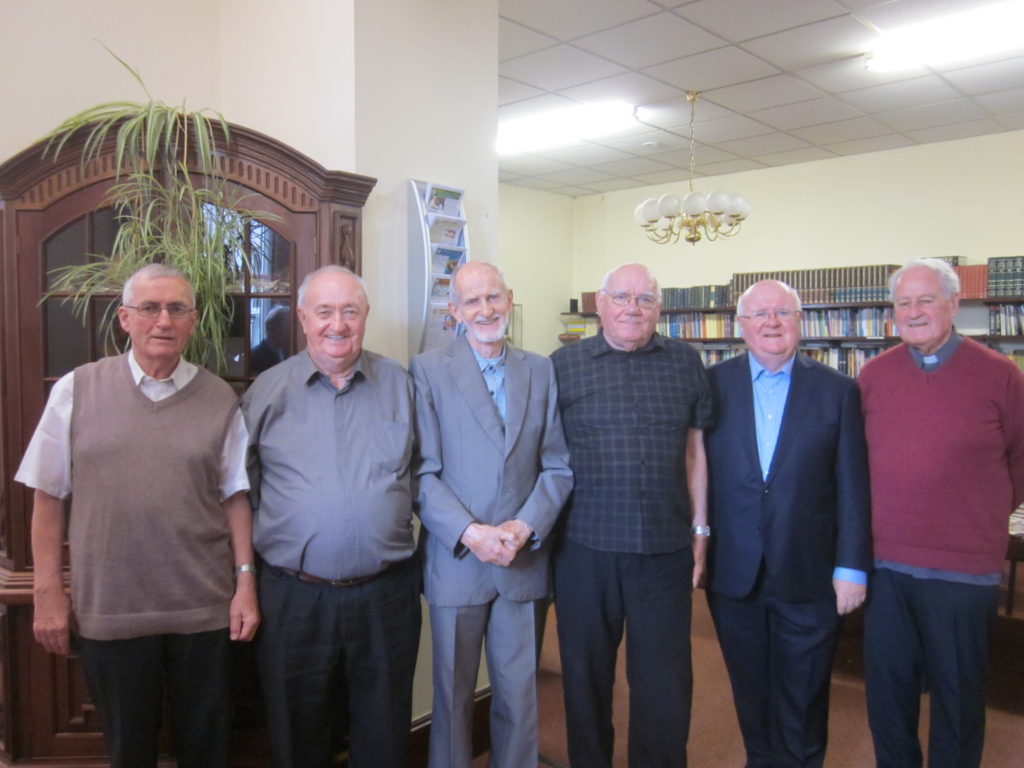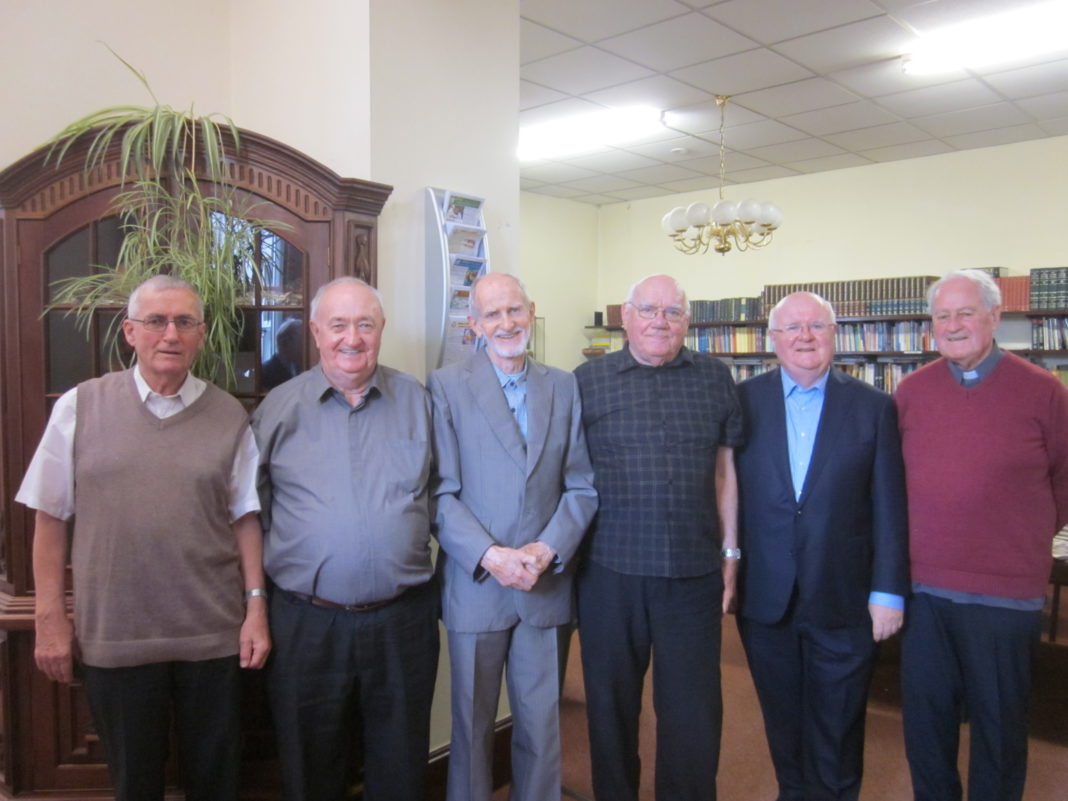 The work of mission is not just about personal achievement; rather it is the work of God and we are called to participate and collaborate with the Lord who invites us to do His will. Successful mission is rooted and built on relationships. Prayer is the way to develop this relationship. And we continually grow in awareness of this call through prayer by developing an attitude of gratitude to the God who calls us to be workers in the vineyard. David Steindl-Rast reminds us that "Gratefulness is the Heart of Prayer". Our jubilarians bear witness to this central truth because over the last 50 they grew in understanding their own vocation through prayer. There were many demands, calls made on your skills and gifts for ministry, challenges and timelines to be met, so it would have been easy to get distracted from appreciating the central focus of your vocation. Dietrich Bonheoffer said that "the very first moments of a new day do not belong to our plans and sorrows, nor to the consuming commitments of our work, but to God's freeing grace, to God's blessed nearness".
You were the largest class, 20 in all, to be ordained. Some have since followed different callings. Today we remember your classmates and acknowledge that they too are part of that your story. And we pray for Fr Romuald Barry who died earlier this year and Tim Healy who passed away some years ago. As we pray for them we take comfort in remembering what St John Chrysostom once wrote, "those whom we love and lose are no longer with us as they were, but they are now with us where we are".
I remind you Golden Jubilarians that your journey continues after the celebrations. This celebration today is a thanksgiving feast and a remembrance which will give strength for the journey ahead.
I trust this celebration and these words will give each of you appetite and courage for the journey ahead. The best is yet to come! And with that I say 'ad multos annos' to all of you, but especially to our Jubilarians, and please remember what T S Elliot said, "With the drawing of this love and the voice of this calling we shall not cease from exploration; and the end of all our exploration will be to arrive where we started and know that place for the first time."
———————————————————————-
Among the Jubilarians was Father Seán Healy SMA, who is best known for his work with Social Justice Ireland which has been described as the only true opposition to the government because of their well-researched work on different government policies, particularly those which lead to greater social exclusion in Ireland.