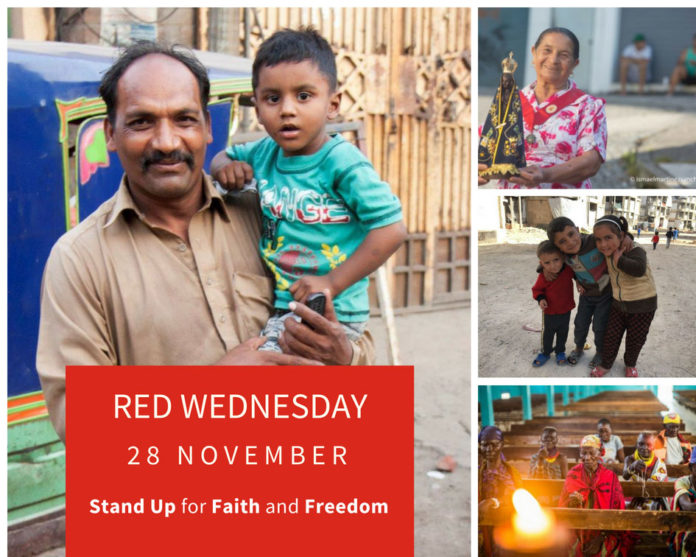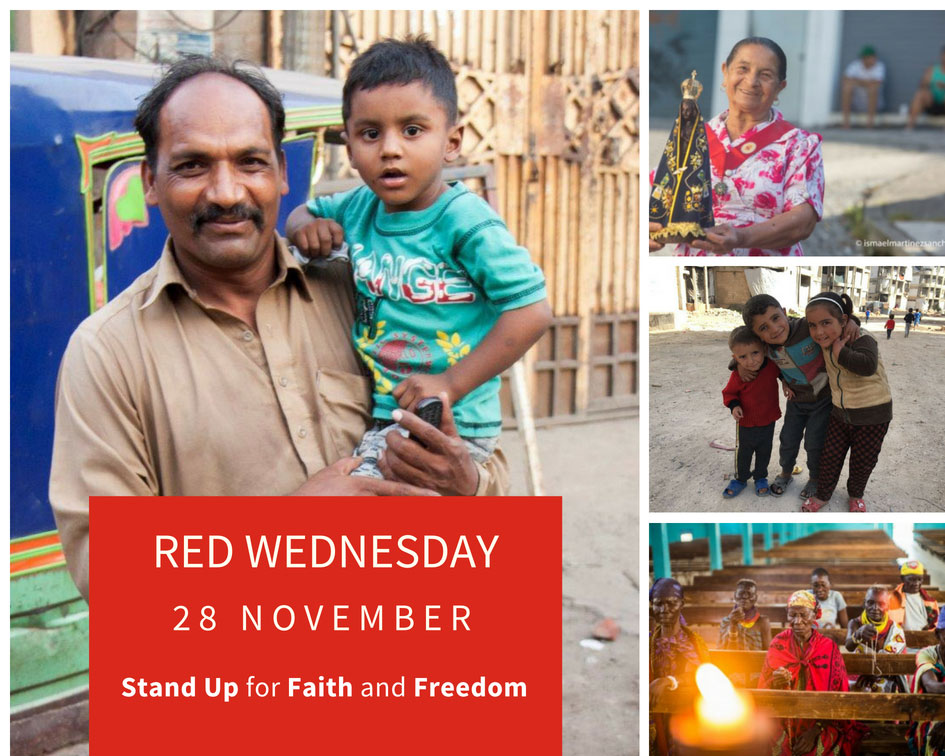 Red Wednesday

– November 28, is a day designated by Aid for the Church in Need, to remember Christians throughout the world who are persecuted because of their faith.
This year is a particularly poignant remembrance day as we are still grieving the abduction of Italian SMA missionary, Fr. Luigi Maccalli, who was snatched from his mission in Niger 2 months ago by Islamic Jihadists and hasn't been seen or heard of since.
The parish priest of SMA Wilton Parish, Cork, Fr. Michael O'Leary, wrote at the weekend to the SMA Communications Department with the following heartfelt message: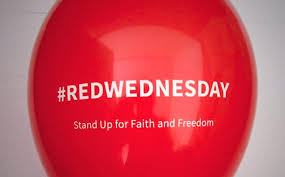 "Our church is already in a red glow in anticipation of the Red Wednesday with all the external lights being covered in red.. With the abduction of Fr. Luigi Maccalli SMA I feel we should be seen to be making a statement on a day when throughout the world Aid to the Church in Need are encouraging churches to highlight the plight of persecuted Christians in our world today." 
To explain to parishioners and the public why the church is bathed in red, the Sunday bulletin at SMA Wilton Parish carries the following notice:
Christians around the world are being persecuted because of their faith. Will you show your support for the Suffering Church?
Aid to the Church in Need are being joined by Christian Solidarity Worldwide for this campaign, but we need your help. Join us on Wednesday 28th November – #RedWednesday, and stand in solidarity with persecuted Christians and faith minorities who suffer unjustly for their peacefully-held beliefs.
By joining us in prayer at our Mass in Wilton on Wed 28th at either 7.25am, 10 am or 5.35pm , by wearing red on the day , you will be doing something peaceful and positive to highlight the suffering – injustices, discrimination, violence, oppression, torture and death – of so many Christians and others today which goes largely unnoticed by the world.
Readers are invited to join Wilton SMA Parish anytime throughout the day on the Parish Web Cam by clicking here.