With these few words I wish to express again our profound debt of gratitude to the Swiss SMA missionary priest without whose vision, courage and dedication, the SMA might not have survived, much less flourished, in Ireland and who is justly acknowledged as 'The Father of the Irish Province of the Society". I am pleased to name this reopened House "Zimmerman SMA House" in his honour.
– Fr. Michael McCabe SMA
On Sunday, 9th December 2018, the newly renovated and refurbished SMA House in Claregalway was officially reopened by the Bishop of Galway, Most Rev Brendan Kelly.
On this occasion the House was also renamed "Zimmermann SMA House" after the Swiss SMA Missionary Priest who is called "The Father of the SMA Irish Province".
Below we are delighted to bring our readers the address delivered on the occasion by the Irish Provincial Leader, Fr. Michael McCabe SMA:
————————————————————————-
From the 6th to the 9th centuries, there took place one of the most dramatic transformations of culture in the history of Western civilization. It was accomplished by humble, but learned, Irish monks who travelled across Scotland, England, France, Germany and Italy, preaching the Gospel and teaching literature, the arts and the sciences to Kings and peasants alike. Wherever they went, they established monastic communities that became famed as centres of Christian faith and culture. In their wake they left an enduring legacy of faith, of learning, and indeed, of civilization in a Europe, conquered and devastated by barbarians (See Thomas Cahill's How the Irish Saved Civilization, Hodder and Stoughton, London, 1995). 
From the end of the 18th century to the middle of the last century a similarly remarkable transformation was accomplished by Irish missionaries – priests, brothers, sisters, lay men and women, who left their homeland in their thousands to bring the Gospel of Christ and the blessings of education and health services to lands and peoples where Christ was not known. And their impact on the peoples they served was no less dramatic than that of Irish missionary monks of the previous millennium.
The Society of African Missions played an important part in that extraordinary missionary movement. Founded in France in 1856 by Bishop Melchior de Marion Brésillac, the Society began in the1870's to recruit and train Irish members for its English-speaking missions in West Africa – initially without much success. This was to change dramatically with the appointment of new Superior, a Swiss SMA priest, Fr Josef Zimmermann. A passionate and charismatic leader, with boundless energy and a rare combination of intellectual and practical gifts, Zimmermann, unlike his French confreres, evinced a genuine affection and regard for Irish people and endeared himself to the bishops, priests and people of Ireland. His dream was not to implant an essentially French product on Irish soil but to establish – I quote his own words – 'an independent Irish Missionary Institute staffed by Irish missionaries, educated wholly in Ireland, supported by Irish funds, and bearing in their mission the pride and aspirations of the Irish Catholic community.'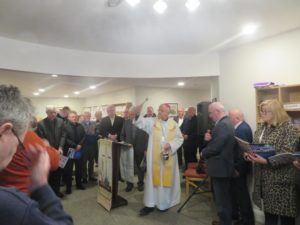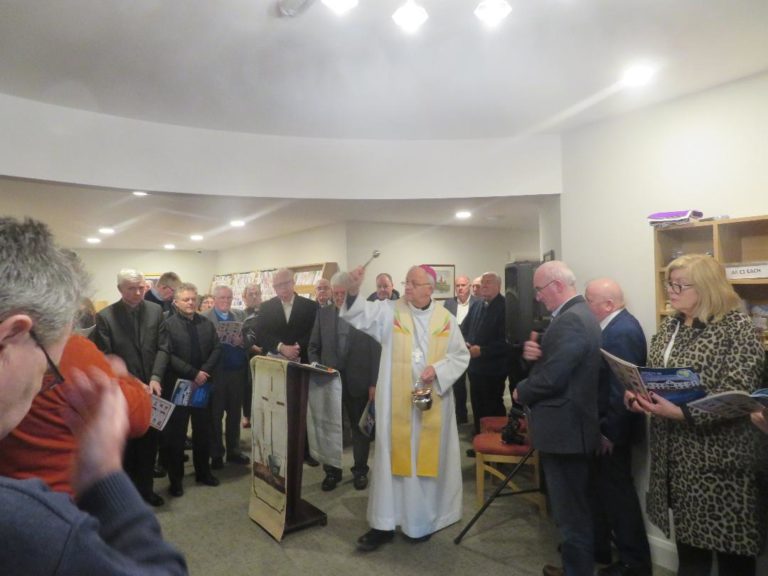 This vision of an autonomous missionary enterprise, with the direct involvement of the bishops and the support of the people was certainly not what Zimmermann's French Superiors had in mind when they appointed him to Ireland and he chose to keep them in the dark about his intentions. It was a concept many years ahead of its time. Before his superiors came to realise what he was up to, Zimmermann had succeeded in putting in place the structures and financial resources which would ensure that the Irish branch of the SMA would not only survive but would flourish. With powerful friends in high places, including in the Vatican, he petitioned the Congregation for the Propagation of the Faith in Rome to raise the Irish branch of SMA to the status of a Province with the right to train its own members in Ireland, retain its funds, and be assigned specific areas of mission. This petition was granted in 1910 and the Irish Province created two years later – the first SMA Province outside France.
However, the price Zimmermann paid for this achievement was high. In 1911, his Superiors removed him from Ireland and transferred him to the SMA mission in Savannah, where he died in 1921. While Zimmermann did not succeed fully in realising his vision – for reasons outside his control, which I have indicated above – he did succeed in setting the SMA in Ireland on a firm foundation and is rightly hailed as the Father of the SMA Irish Province. Furthermore, As Father Eddie Hogan has ably demonstrated (see his book, The Irish Missionary Movement, Gill & Macmillan, Dublin, 1990), in promoting of the cause of the foreign missions among the clergy and people of Ireland, he sowed seeds that would come to full flowering in the first half of the 20th century.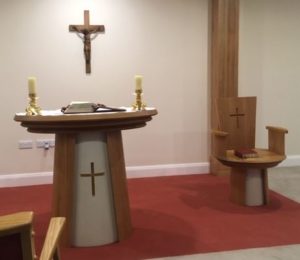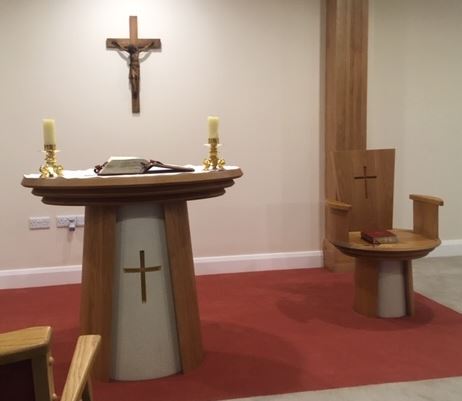 Zimmermann's achievements would not have been possible without the support of the bishops – notably bishop Thomas O'Callaghan of Cork and Archbishop John Healy of Tuam – clergy, and especially the Catholic laity. He attracted a number of important benefactors, chief among them being Lieutenant-Colonel Llewellyn Blake, and it was his patronage which launched the history of the SMA in the West of Ireland. The story of how Zimmerman attracted this wealthy but shrewd land owner and business man to support the SMA enterprise in Ireland is the stuff of legend. It began with an appeal for funds which Zimmermann published in the pages of The Irish Catholic, and to which Blake made a relatively modest donation of 5 shillings (actually about €550 today). Blake had donated the same amount to several charities. In response, Zimmerman wrote a gracious and lengthy letter of gratitude which so impressed Count Blake that that he immediately gave a much larger donation of £500 (about €55,000 today).
Count Blake also invited Zimmerman to visit him and tell him in detail about his plans for his Missionary Institute. As a result of this visit, Blake would give much larger donations, and finally leave considerable property and lands to the SMA for the training of its missionaries in Ireland. Thus Zimmermann was able to establish SMA Formation Centres in Cork, Mayo and Galway, as well as to support a Community of OLA sisters which he had introduced to Ireland in 1887. Given this level of support, an ever increasing number of candidates, and a formation and administrative structure in place, Zimmermann's case for recognising the Irish branch of the SMA as an autonomous unit was assured of success, despite the overt opposition of his French Superiors.
The SMA presence in the West of Ireland is chiefly associated with the names of Ballinafad, an Apostolic College in Co Mayo (currently being restored to its former glory by its Australian owner, Bede Tannock) and Cloughballymore, our Novitiate in Kilcolgan, Co Galway, now a nursing Home, named after Count Blake. In these formation centres hundreds of young men from all over Ireland received their early training as SMA missionary priests and went on to play a central role in the evangelization of West Africa. Their presence was particularly strong in Nigeria. The success of Irish SMA Missionaries is reflected in the vibrant, fast growing Catholic churches that now exist in Africa. And today it is Africa which supplies the bulk of SMA vocations – over 250 students in formation – with the African branches of the Society continuing to grow, even as the older European branches continue to decline. The history of the Church and its mission has been ever thus – growth and decline; decline and growth. The opening up of the SMA to Africans over the past thirty years has been an great blessing, bringing new life and energy into an ageing structure and ensuring that SMA mission will not die out.
But to come back again to the SMA presence in the West of Ireland, a new phase of this presence was launched with the construction, twenty five years ago, of Claregalway House, undertaken by Fr James O'Kane SMA in 1993. Functioning as a centre of welcome and promotion, this House has certainly increased the profile of the SMA in the West of Ireland as well as maintaining contact with, and extending our loyal cadre of supporters and benefactors. It is true that the members of the Irish Province are diminishing in number and increasing in age, but we must not give up or think that our day is over. We should remember that we are not alone. We never were; we had, as Eddie Hogan puts it, 'the missionary minded laity always at our back' (SMA Irish Province Bulletin, Christmas 2018, p. 29). Now, of course, we need them not only at our back, but at our side, and perhaps also in front of us, leading us to on to new horizons of mission, and helping us, in a very different Ireland from the one which formed us, to emulate something of that courageous and enterprising spirit which inspired de Marion Brésillac to found the SMA 162 years ago.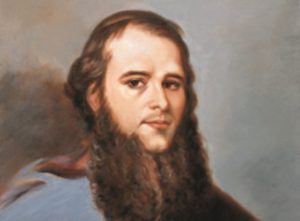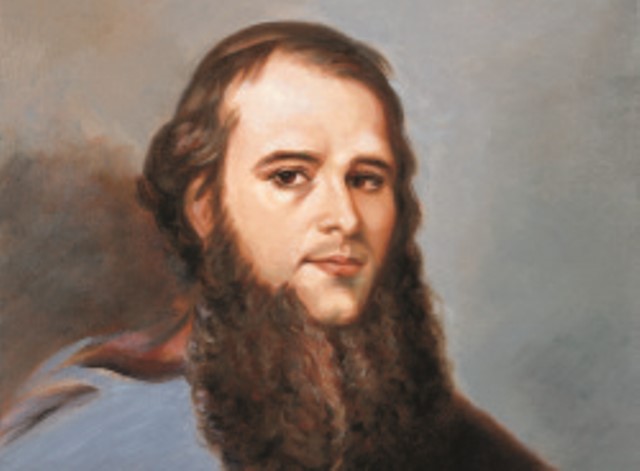 Within Ireland the increasing active involvement of laity in our mission as well as the new dimensions of that mission – reflecting the new theatres of mission highlighted by Pope St John Paul II in Redemptoris Missio (no. 37) are most welcome developments. Mission is, as we know from the teaching of the Second Vatican Council, for all the baptised, not just priests or religious. The current renovation and refurbishment of this house, under the capable direction and supervision of Fr Eamonn Finnegan, is a sign of our faith in the future of our mission and our openness to the direction in which God's Spirit is leading us.
May our Founder, Melchior de Marion Brésillac intercede for us and help us live our missionary charism today, creatively adapting it to the circumstances of our time, with the same zeal and generosity of spirit which he and his followers manifested in their time.
With these few words I wish to express again our profound debt of gratitude to the Swiss SMA missionary priest without whose vision, courage and dedication, the SMA might not have survived, much less flourished, in Ireland and who is justly acknowledged as 'The Father of the Irish Province of the Society". I am pleased to name this reopened House "Zimmerman SMA House" in his honour.