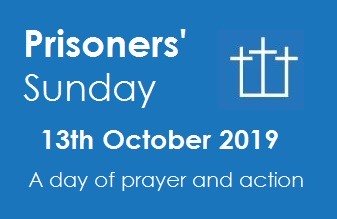 Sunday, 10th November 2019 is designated Prisoners' Sunday in the Catholic calendar. 
It was started by Bishop Victor Guazzelli in 1975 and has since become an ecumenical week of prayerful remembrance for all incarcerated people throughout the world, their families, as well as victims of crime and those working in the criminal justice system. 
Prisoners' Sunday and Prisons Week is inspired by Jesus who, in the final day of his life, was taken prisoner and faced a criminal justice system that was rigged in pursuit of appeasing powerful men who wanted him dead, and to quell a mob baying for blood. 
But Prisoners' Sunday is primarily motivated by Jesus' reminder that the care of prisoners is an expression of our love of God: 'I was naked and you clothed me, sick and you visited me, in prison and you came to see me' (Matthew 25:36). 
Fr Pierluigi Maccalli SMA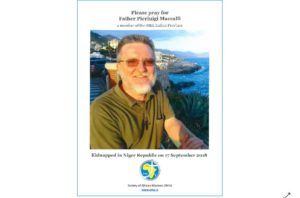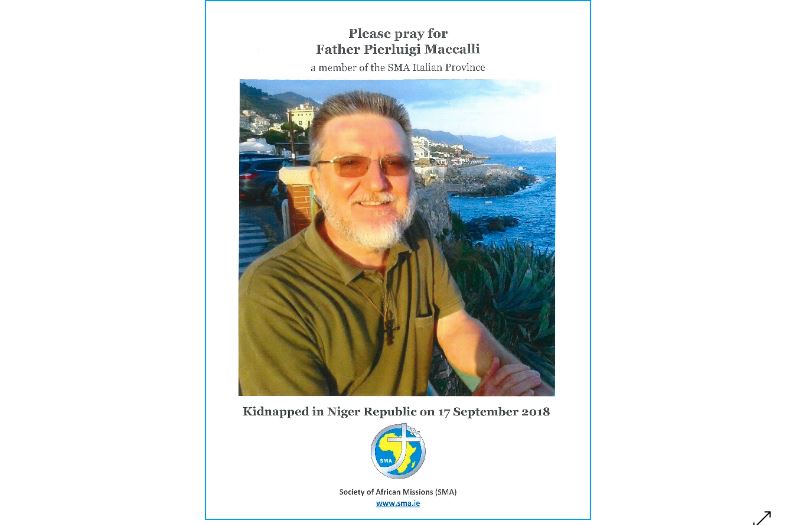 Prisoner' Sunday has a poignancy this year for the Society of African Missions as we remember our confrere, Fr Pierluigi Maccalli SMA, a member of the Italian Province who was abducted from his mission in Bomoanga, in the southwest of the Niger Republic, on the night of the 17 September 2018. Fr Pierluigi has served the people of Niger as a missionary for over ten years. Before that he served in Côte d'Ivoire. He continues to be held in captivity, his exact whereabouts unknown.
This Sunday, let us enter into the spirit of prayerful remembrance of all who are in prison and all who are impacted by their incarceration. And let us remember especially Fr. Luigi Maccalli SMA, that God will send him the grace of fortitude and keep him strong as we await, with faith and hope-filled anticipation, good news of his safe return to his community and family. 
Below are some prayers to help our readers to enter into the prayerful remembrance of Prisoners' Sunday and Prisoners' Week.
Prayers for Prisons Week
Prayer for Fr. Luigi: God our Father, you call us to freedom, your Son Jesus submitted to suffering to take away the sin of the world, grant your servant Fr Pierluigi, imprisoned, the freedom that you want to give to all your children. Give us, in our time, the grace of peace. We ask this through Jesus Christ our Saviour and our Lord. Our Lady of Perpetual Help, pray for us. Saint Michael the Archangel, protect us. Amen.
For families of prisoners: We pray for those loved ones who serve a hidden sentence as a result of the shame associated with having a family member imprisoned. In times of darkness we pray they are able go beyond the bonds of societal stigma and maintain positive relationships with their loved ones.
For those who work in the criminal justice system: Let us pray for those who work throughout the criminal justice system. May they continue to go beyond in their work towards creating a safer society and promote justice and mercy on the road to rehabilitation.
For victims of crime: May they be supported to go beyond their victimhood and find comfort in God's love. Teach us to be mindful of the impact of our actions on others. Lead us and heal us in your journey to new life and hope.
For prisoners: We pray for those who are prisoners. Through reflection and understanding, may they be able to go beyond their sentence and see hope for a future without crime. Let us follow Christ's message and reach out so that his presence be known by those who seek him.
For those imprisoned through abduction: We pray for all innocent people who have been abducted and imprisioned for reasons beyond their influence or control. Grant them the inner strength to remain hopeful. May your grace enlighten the hearts of their captors to act with mercy and to return them safely to their families and community.
About Prisoners' Sunday
Prisoners' Sunday is the national day of prayer and action for prisoners and their dependants as marked by the Catholic Church and across the Christian denominations. It is a day to direct our thoughts and prayers to prisoners, their families and children. Prisoners' Sunday is the time to reflect on how we as individuals, as a Church and as a community are serving those affected by imprisonment.