At the Intergenerational climate conference on Wednesday 13th November in Cork City Hall the young delegates gifted an oak sapling to President Michael D. Higgins. Tradition has it that when the President of Ireland receives a gift it remains in the location in which he or she received it. Thus the oak sapling is being planted in the grounds of the OLA (Our Lady of the Apostles) convent, Blackrock as the OLA sisters were one of the main organisers of the conference and one of the sponsors.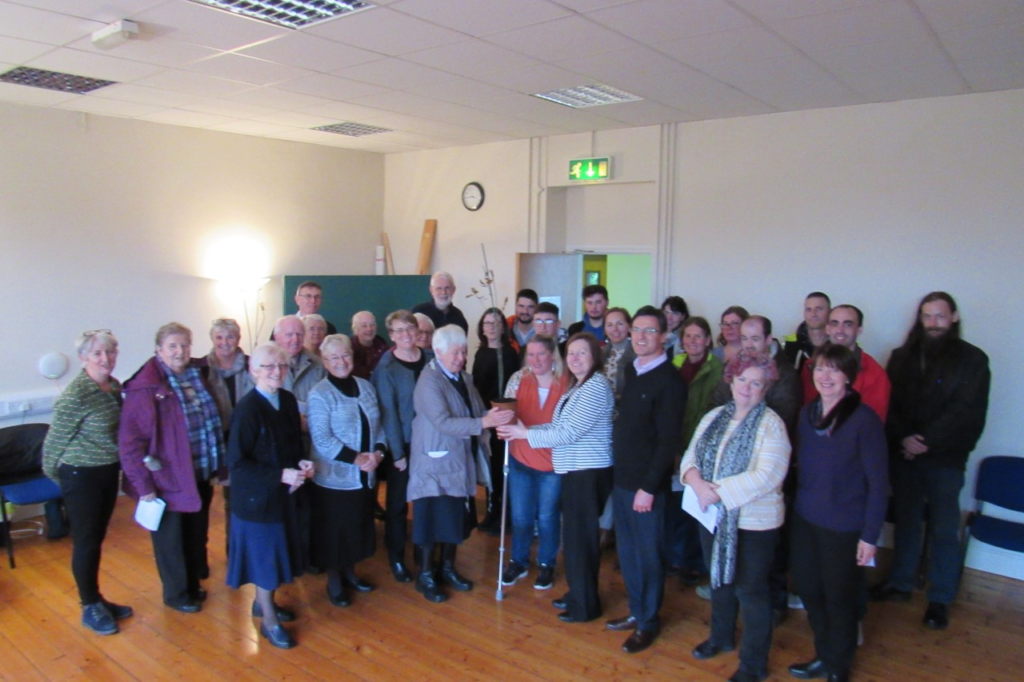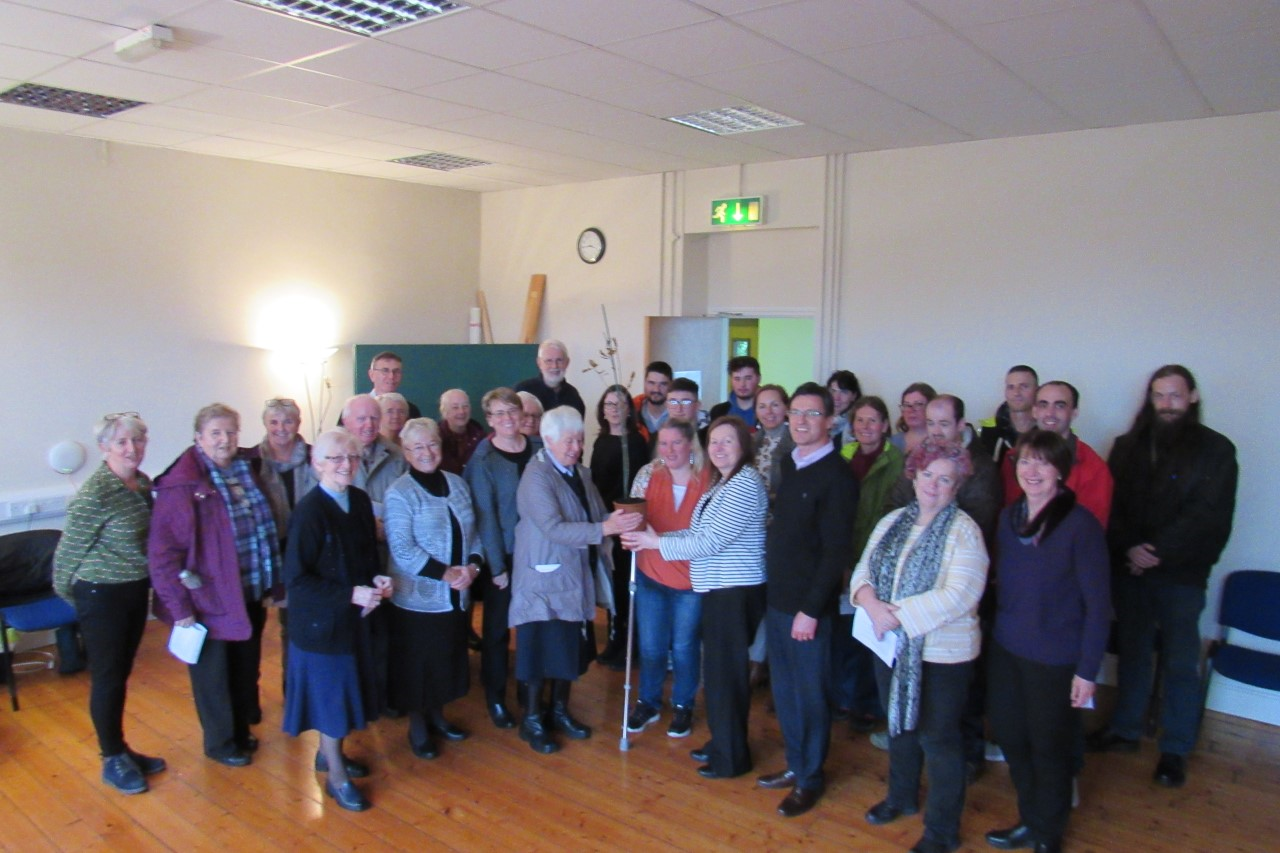 Sr. Kathleen McGarvey, Provincial invited SHEP (Social and Health Education Project), the OLA sisters and SMA (Society of African Missions) representatives to a get together on the OLA premises on Thursday 21st November. All three were organisers of the Intergenerational climate conference. SHEP recently moved into new offices on the grounds of the OLA convent. Members of a horticultural project which works on the grounds of the convent were also in attendance. Mr. Larry Lynch and his team will plant the sapling and tend it.
SHEP staff served a delicious array of cakes and the Director and Chair of SHEP, Sr. Kathleen and Larry all said a few words. As the weather conditions were not suitable for planting the tree the horticultural students will plant it on a later date.
Step by step instructions on planting an Oak can be found by clicking here.
Facts about the miracle that is an Oak, can be found by clicking here.