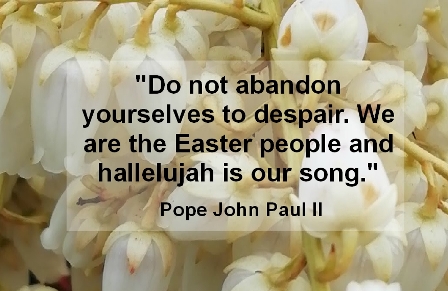 A New Experience for the SMA Wilton Parish
Fr Michael O'Leary SMA, from Ballinlough, Cork City, was ordained in 1978. He has worked in Liberia, Nigeria and South Africa before returning to Ireland to take on responsibility for St Joseph's SMA parish, Wilton, Cork. Here he reflects on what it has been like to continue to minister to his parishioners – particularly celebrating Mass – during the COVID restrictions.
He also describes one way in which St Joseph's parish is playing its part in assisting the HSE as it continues with its normal work of caring for children.
"Having to conduct the Easter ceremonies behind locked doors was a new experience for priests this Easter. The nearest I came to such an experience was during curfews in Liberia or Nigeria during periods of military upheavals.
The experience was possible because of the use of the Parish Webcam. Great credit must be given to the company providing the service – Church Services TV – who under great logistical problems, enabled us to transmit our Easter services to all corners of the globe.  In Wilton we were grateful that we were able to satisfy the many people who went on line and joined us. According to reports we were viewed for over 4,500 hours during the three days. That represents a lot of people.
It's also good to report that two other SMA priests in their parishes were equally happy to be able to provide the same service via their webcams. They were Fr. Alphonse Sekongo SMA in St Joseph's SMA parish, Blackrock Road, Cork and Fr. Patsy Lynch SMA in St Patrick's Church, Portmagee, Co Kerry. A third SMA – Fr Kevin Conway – in the parish of Our Lady & St Patrick's, Walthamstow, London, used YouTube to reach his parishioners.
The Parish Web Cam has shown that it can be an effective instrument of evangelisation in these challenging times.  It can also function as an instrument in sharing the SMA story far and wide.  If there are other SMA priests in parishes with webcams and would like to connect with us, please contact Fr Michael.
Following government and HSE guidance the SMA Wilton Parish Centre had to close it doors to the dozens of different groups – not all Church-based – who use its facilities every day. But now it has taken on another challenge: we have reopened in a limited way to respond to a pressing need of the CUH to battle COVID-19 and, at the same time, continue its normal hospital services for other patients. 
Following discussions with the CUH Paediatric department our Centre Director, Ann Cronin, has made available various rooms in the Centre for medical appointments for small babies and toddlers with the hospital specialists. This willingness of the Centre Director is a great relief to parents needing to attend appointments with doctors etc. as it keeps their children out of the confines of the hospital.