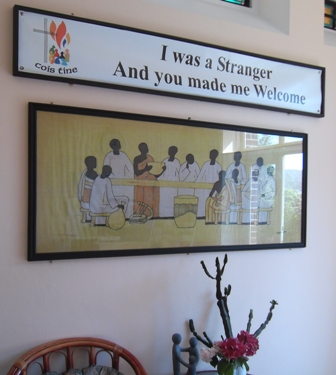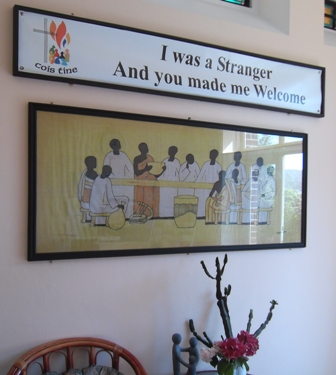 On Placement @ Cois Tine – Salha Dalam
In addition to providing services directly to immigrants, Cois Tine has over the past 10 years also made a significant contribution to the integration and personal development of immigrants by providing students, the majority of whom were African, with work placements. These students have originated from Portugal, Germany, France, America, Nigeria, Ethiopia, Eritrea, Sudan, the Democratic Republic of Congo and Angola. As placement workers these students have participated in training, gained experience of administrative and research work and also helped to deliver the services that Cois Tine provides.
Salha Dalam, a Sudanese student studying at the Business Management Institute (BMI) in Dublin recently completed her placement with Cois Tine. Below are points from a piece she wrote describing her time at Cois Tine.
Cois Tine is a good place to work, where you can learn, socialize, be in a friendly atmosphere and people are mindful of diverse cultures and ethnicities. From the beginning I realized that Cois Tine was focused on my personal development, on what I could produce and on what I could improve – in other words the focus was on the objectives I wanted to achieve. Cois Tine's aim was to guide me so that I could achieve them in a constructive way.
I really enjoyed my time at the Cois Tine. I have learnt to review and improve my communication skills, gained knowledge of health and safety, presentation skills, multi-tasking in an office environment and detailed knowledge of general office administration. I have made new friends and entered into a different environment and culture. As a result I am gaining knowledge of different countries and faiths.
My experience at Cois Tine has, I feel, led to significant personal growth and confidence development. The supervision I received throughout the placement was very useful in helping me to address my concerns. My supervisor was very generous in sharing her time and knowledge with me and patient when going through task plans. At Cois Tine I also knew that my work and opinions were appreciated. I think my greatest learning is walking away knowing that I CAN DO THIS…
Thanks to all the Cois Tine staff who planned and prepared the opportunities that allowed me to experience a broad variety of learning experiences that complement my Training Course.