Nine SMA priests celebrated the 50th year of their priestly ministry at a Thanksgiving Mass in the SMA House on Blackrock Road, Cork. Joining them were many other SMA brothers and priests as well as Bishop Bulus Yohanna [Vicar Apostolic of Kontagora] and Bishop Stephen Dami Mazma of Yola, Nigeria.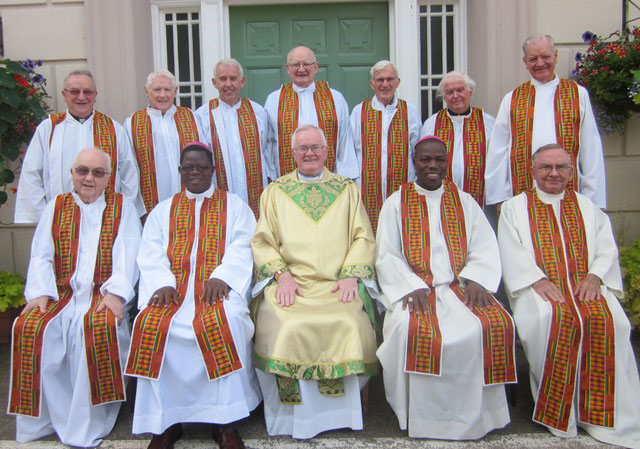 Back row, left to right: D O'Sullivan, P Walsh, B O'Kane, C Breathnach, Bishop T Carroll, D Cashman & D Fennessy.
Seated: L Keating, Bishop Bulus, Michael McCabe, Bishop Stephen and T Gill.
The Principal celebrant was the Irish Provincial Leader, Fr Michael McCabe. The homily was preached by Fr Eddie Deeney SMA and the music was led by Fr Edmund Hogan SMA. After the Mass all gathered in the community Dining room for lunch.
Read Fr Deeney's homily here.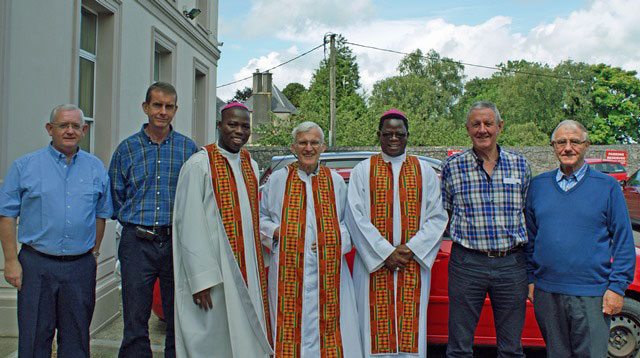 Our picture shows the Vicar Apostolic of Kontagora with his predecessor and other SMAs who have or are still serving in Kontagora: Frs Malachy Flanagan [now SMA Vice Provincial], Donal O'Catháin [who celebrated his 25th Ordination anniversary last month and has spent 23 years in the Kontagora / Ilorin area], Bishop Mazma [Yola], Bishop Tim Carroll, Bishop Bulus Yohanna, Frs Billy Sheridan and Dan McCauley.
Two of our Jubilarians served in Tanzania. They are pictured with other SMAs who also served there in the past: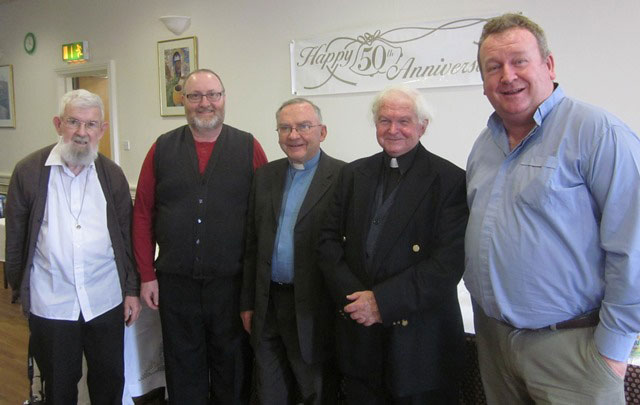 Frs Fionbarra O'Cuilleanáin, John Denvir, Tony Gill [still serving in Pasiansi parish, Mwanza, Tanzania], Dan Cashman [one of the founding members of the SMA insertion in Tanzania] and Paddy O'Rourke.