"I've met so many who have lost so much.
But they never lose their dreams for their children or their desire to better our world.
They ask for little in return only our support in their time of greatest need" .
— UN Secretary-General, António Guterres
It is surely providential that the new look SMA website is launching on World Refugee Day 2017. It comes two days after the SMA Communications Officer was invited to speak at the dedication of a monument commemorating the generosity of the Choctaw Native American Indians in 1847 towards Irish Famine victims.
The Choctaw had every excuse not to care about the Irish, should they have wished to play that card. Just 16 years earlier, President Andrew Jackson, of Ulster Scots heritage, signed the Indian Removal Act which heralded the beginning of the infamous 'Trail of Tears', enacted through coercion and violence by European colonisers. The Choctaw were the first to be forcibly removed from their ancestral lands in Mississippi to so-called 'Indian Territory' in Oklahoma. At least a quarter of the Choctaw perished during the long 500-mile march, during winter.
In March 1847 when a group of Quakers informed them about the suffering of European people across the Atlantic Ocean, it would have been understandable if they had refused to help. Instead, from their meagre resources, they contributed US$170. Contemporary newspaper accounts likened it to the parable of the widow's mite.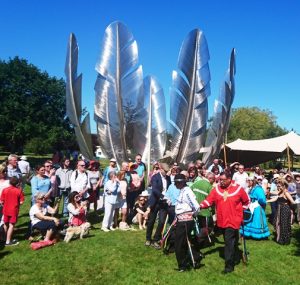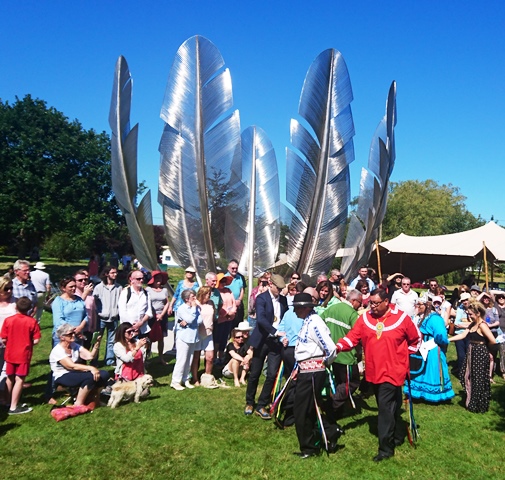 In 1989, the SMA Communications officer learned of the Choctaw generosity and recognised its potential as a modern day parable. He was the first in history to travel to Oklahoma to thank the Choctaw for their humanity and invited a delegation to visit Ireland to lead the third annual Great Famine walk in Co. Mayo.
On this, World Refugee Day, it is good for us to remember the humanity of the dispossessed Choctaw towards the Irish people during our darkest hour.
We pray that this website will be a channel of compassion and light to the world. Our candle on the hill that seeks to dispel the darkness.
To mark World Refugee Day 2017 we offer you access to a very moving Prayer Service which you might pray alone or in community. It can be accessed by clicking here.
And here is the opening prayer which is entirely appropriate also on the occasion of the launch of our new SMA website:
Holy and merciful God, You have created us all in your image,
We exist because of the radical welcome that You granted each one of us at birth,
You have created us as refugees, asylum seekers and immigrants,
You have called us to be your hands and feet in the world,
to feed the hungry, to clothe the naked and set the captives free,
God, hear our prayer for peace, for justice, for community,
Hear our prayer for your will on earth to be as it is in heaven.
Be with us now, God, empower us, guide us, sustain us and glorify us in your name. Amen.