My Mission Journey
A Memoir of an Irish Missionary Priest
by Fr Eddie Deeney SMA
During the SMA Apostolic Community meeting and celebration lunch at Dromantine on Thursday 19th December 2019 the SMA members and Laity co- Ordinator gathered to launch Eddies Book 'My Mission Journey A Memoir of an Irish Missionary Priest'.
The book is a wonderful collection of stories beginning in Rathmullan that brought Eddie to places like Nigeria, South Africa, England and Ireland. These stories are of a missionary priest of 59 years that tell the story of how God lived in and through the person of Eddie Deeney. We see in these stories how Eddie touched the lives of people in varied ways over the years.
As Fr Peter Mc Cawillie SMA mentioned in the forward of Eddie book ''It strikes me that the easiest way to sum up the varied life and character of Eddie Deeney is to say that he is 'wan sound man!' He has managed throughout his varied life to retain an unassuming gift for simply being himself and is blessed with an innate ability to not observe life's moments but to record them in his mind's eye.''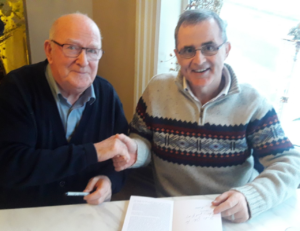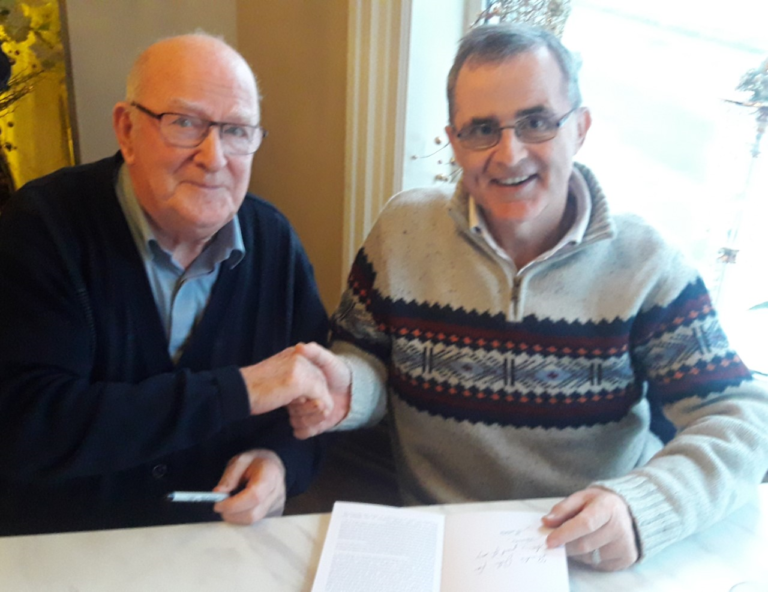 The members of the SMA Apostolic Community Dromantine are grateful for the gift of Eddie and sincerely thank him for putting his memoirs into print.
Fr. Eddie's book will be available through the SMA leader of each Apostolic Community at a cost of £10/ €10. The proceeds will go towards the Albino project in Tanzania, a mission project that Eddie was involved with, when he was Chaplain to the SMA lay association.
Fr. John Gallagher SMA