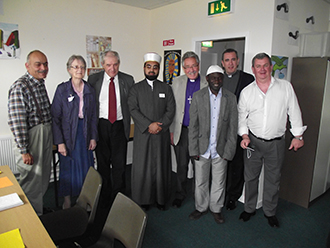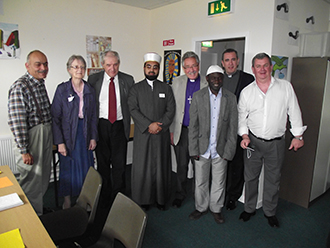 Muslim-Christian Dialogue Workshop
How Muslims and Christians in get on with one another will have a major impact on the process of integration that is happening in Ireland as a result of the immigration that has taken place over the past decade or so. According to the 2011 census there are now 50,000 Muslims in Ireland and no doubt when a breakdown of census figures becomes available later this year it will show that at least one third of these are Irish citizens either by naturalisation, birth or origin.
Muslims are a permanent part of our community. It is therefore, important that we all get on well together, and that we have mutual respect for each other in spite of cultural and religious differences. If we can do this we will have gone a long way towards having an integrated community.
For the past few years Cois Tine has been involved in efforts to promote Interreligious Dialogue, especially between Muslims and Christians. In that time a total of fifteen events, seminars, workshops, presentations and an interfaith prayer service have been organised and delivered. In addition articles and a booklet have been published.
Most recently Cois Tine planned, resourced and facilitated a Workshop in conjunction with the Mid-West Interfaith Network. This event took place on the 30th of June in Limerick and was fortunate to have two excellent speakers. Firstly, Shaykh Dr. Muhammad Umar Al-Qadri the Imam at the Al-Mustafa Islamic Educational and Cultural Centre in Dublin. He has been invovled in a number of interfaith and peace building initiatives in Dublin and gives lectures on Islam to the students at the Irish School of Ecumenics. The second was Dr. Chris Hewer is a theologian who has specialised in Islamic-Christian relations for many years. Each of the speakers described interreligious dialogue from the perspective of their own religions.
In his address Sheikh Umar described Dialogue in the following words, "Interfaith dialogue our focus point here is not that we are here to be nice to each other – our reason to be here is to get closer to God – and according to my divine texts and your divine texts our way to get closer to God is to care for humanity. …Interfaith dialogue is not about preaching it is about sharing – it is not about converting it is about serving. It is not about winning it is about loving, it is not about becoming religious it is about becoming spiritual, it is not about proving it is about understanding, It is not about why, it is about why not and the possibilities. It is not about confrontation it is about cooperation… It is not about becoming superior, in fact it is all about becoming human."
The views reflected in Sheikh Umar's address mirror those that have motivated Cois Tine's work in the area of Dialogue over the past few years. We believe that Interreligious Dialogue is a way to build bridges. From the Christian viewpoint – both Scripture, in the parable of the Good Samaritan, and also Church teaching make it abundantly clear that we are all called to engage in dialogue according to our situation and abilities just as we are called to love our neighbour. From a human and social viewpoint dialogue is important because it aims to bring about the understanding, mutual respect and cooperation that are essential both for integration and social harmony. Dialogue is living our faith in the presence of people of another faith – it is a means of loving a neighbour who is not a Christian by reaching out to them in a spirit of respect and openness. In their input to the Workshop Dr Chris Hewer and Sheikh Umar al Qadri demonstrated that this respect and openness is integral both to Christianity and Islam.
The event described above was part of a wider project organised by Cois Tine and co-financed by the European Commission under the European Integration Fund and is supported by the Office for the Promotion of Migrant Integration in the Department of Justice and Equality and Pobal.