SMA Father Tim Cullinane has produced a second volume of his ever-popular Collection of Stories, Poems, Prayers, Personal Experiences and Wisdom Sayings.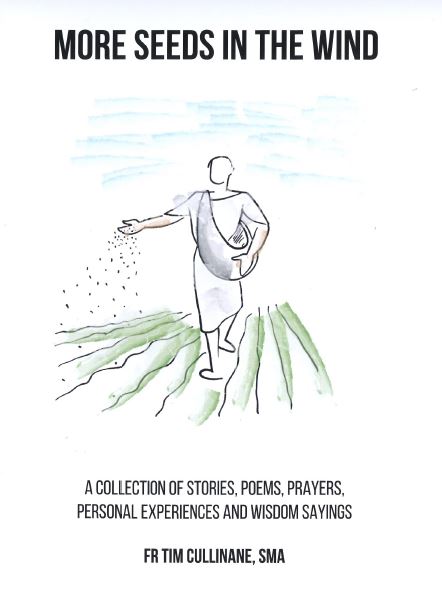 Seeds in the Wind
[volume 1] has given birth to
More Seeds in the Wind [volume 2].
As Fr Tim puts it, "it is not a book to be read at one sitting, rather it is a book that can be dipped into at any time until you find a story, poem or a saying that speaks to you. Then stay with it and let it enrich you leading to reflection and even prayer."
Speaking about this collection Fr Tim states, "like seeds scattered by the wind, I am happy to share them with you in the hope that some of them may speak to you and enrich your life."
More Seeds in the Wind is printed in an A3 format. With postage it costs €7.50 (Ireland) and €10 (England).
To order a copy contact Fr Tim at:
Email: [email protected]
Write to: Fr Tim Cullinane, African Missions, Blackrock Road, Cork City
The Missionary
Go to the people
Live with them
Learn from them
Love them
Begin with what they know
Build with what they have
So that when the work is done
The people can say
We did it ourselves
[Lao-Tzu, 4th century]