According to Agenzia Fides (28 December 2017) – the News Agency of the Vatican Congregation for the Evangelization of Peoples – 23 Catholic pastoral care workers were killed in 2017:
8 lay people
13 priests
I religious sister and
1 religious brother
For the eighth consecutive year, the place most affected, with an increased number of killings is the American continent (8 priests, 1 religious brother, 2 lay people killed); in Africa the numbers were 4 priests, 1 religious sister and 5 lay people; in Asia, 1 priest and 1 lay person killed.
According to information gathered by Agenzia Fides, from 2000 to 2016, 424 pastoral care workers were killed worldwide, including 5 Bishops.
As it has been for some time, Agenzia Fides list does include not just missionaries ad gentes but all pastoral care workers who died violent deaths.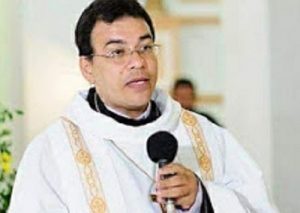 The majority of the pastoral care workers were killed during attempted robbery, and in some cases following violent attacks, a sign of the climate of moral decline, economic and cultural poverty, which generates violence and disregard for human life.
In these situations, priests, religious and laity share the same daily life with ordinary people, bringing the specific value of their evangelical witness as a sign of hope. Those who were killed are only the tip of the iceberg, as the list of pastoral workers or simple Catholics, assaulted, beaten, robbed, threatened, as well as Catholic structures at the service of the entire population, attacked, vandalized or looted is certainly long.
The provisional list compiled annually by Agenzia Fides, must therefore be added to the long list of many of whom there may never be news, who in every corner of the world suffer and even pay with their lives for their faith in Christ. Hardly any investigations conducted by the local authorities lead to identifying and convicting the perpetrators and the instigators of these killings or the reasons why they were carried out.
Writing in Catholic Ireland, Susan Gately reports on the murders of Bishop Jean-Marie Benoît Bala in the Cameroon and Fr. Pedro Gomes Bezerrae in Brazil in June and August 2017, respectively. You may read Susan's article by clicking here.