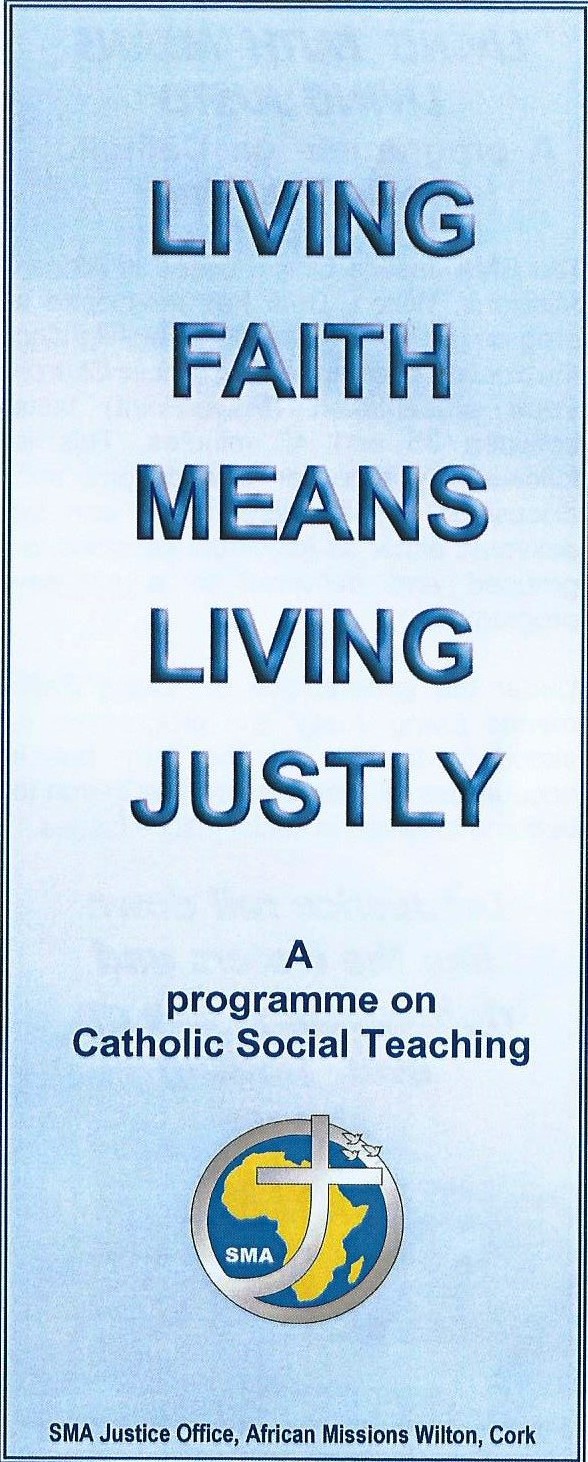 "An authentic faith always involves a deep desire to change the world, to transmit values, to leave this earth somehow better than we found it…" [Pope Francis, Evangelii Gaudium #182]
The SMA Justice Office is facilitating a two-day Workshop at the Dromantine Retreat & Conference Centre to examine the central place of Justice in a life of faith. Admission to the Workshop is free.
Meals and accommodation are available at reasonable rates.
Date: Saturday, 27 February [9.30am – 4.30pm] and Sunday, 28 February [9.30am – 1pm]
Places are limited and should be booked before 22 February.
Further information: Contact Dympna Mallon – laity @ sma.ie   or   +44 28 3082 1024
Download Further information here.