Following the recent article by the retired lay missionary, Winnie Rocchiccioli VMM, in which she expresses her gratitude to the Society of African Missions for their friendship and support over four decades of service in Africa, the Society's Provincial Leader, Fr Michael McCabe SMA, has penned a moving letter of appreciation and congratulations to Winnie.
The letter is particularly valuable in that it also highlights some of the various roles and missions that Winnie served in during her decades of missionary commitment which began in 1978 in Nigeria.
In the letter Fr McCabe states: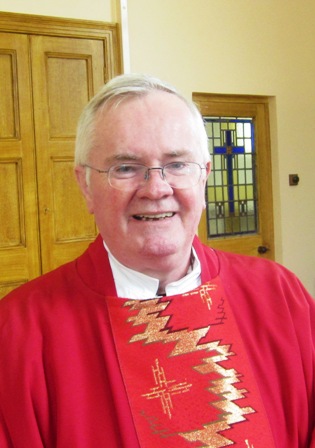 "Winnie, you speak of your gratitude to the SMA for their "friendship, support and encouragement" over the past 40 years in your missionary apostolate. You pay particular tribute to Fr Vincent Brennan for helping you to discover "the true meaning of the lay missionary vocation." Thank you for this generous tribute. However, I also know that the friendship and support of which you speak was a two-way process, and that the SMA priests with whom your worked are truly appreciative and grateful for the many ways in which you supported them in our common mission. They remember you as a selfless, energetic and deeply committed missionary who both imparted and deepened the inchoate faith of a young and emerging African Church…"
You may view a copy of Fr McCabe's letter of appreciation and congratulations to Winnie by clicking here.