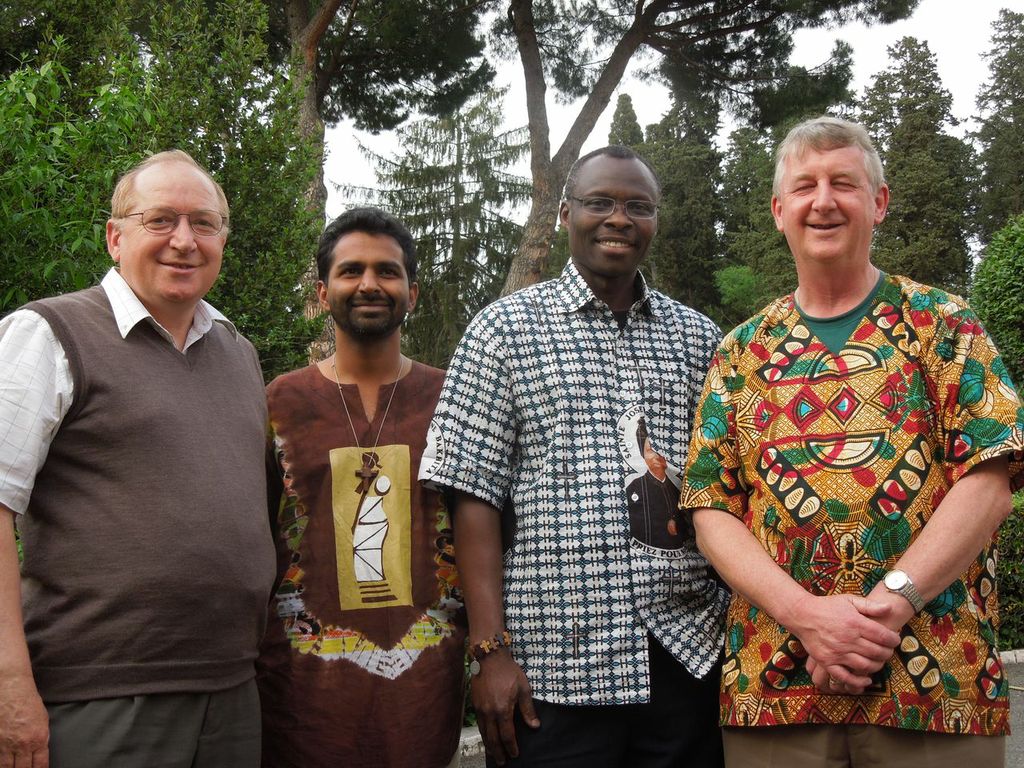 2013 was the 'Year of Assemblies' in the Society of African Missions. At all administrative levels – General, Provincial, Districts, Districts-in-formation and Regional – the entire membership has been engaged in evaluating the last 6 years and planned for the coming mandate.
Fathers Antonio Porcellato, Francis Rozario, Francois Gnonhossou and Fachtna O'Driscoll – the new SMA General Council for the coming six years.
Since the election of a completely new General Council in April we have seen changes throughout the different units. All that remains are the District-in-formation and Regional Assemblies and the completion of their Councils. When this is achieved the Society will face the coming six years – until the next General Assembly – with new Superiors and Councils.
Click Superiors and Councils to read the up-to-date list.
We wish them all well in their new ministry. God bless their work!