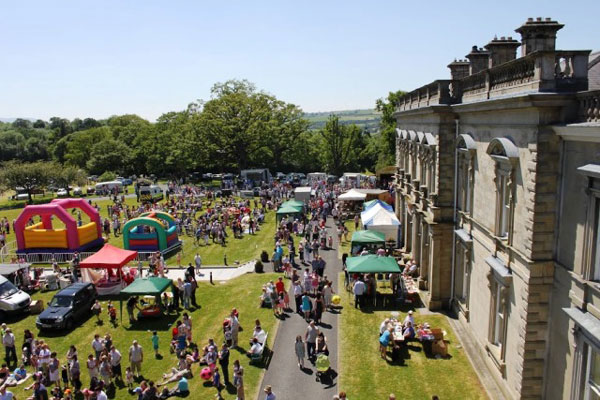 The 2013 Dromantine Family FunDay – on 9 June – took place in glorious sunshine, attracting the largest crowds for many years. Fr Eddie Deeney gives a report on the days events.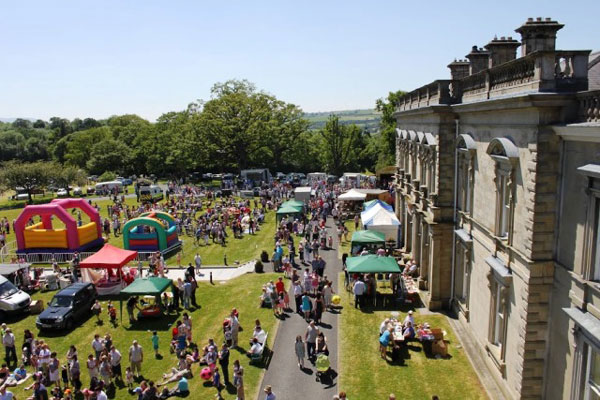 The day began with the sunshine from early morning until late at night. And the day was made even more pleasant with a slight breeze. This contributed to a memorable day for all who attended or participated in any of the activities. With the good weather people arrived earlier than usual and left later.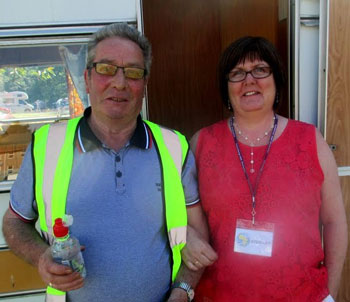 The success of the day was the result of the hard work of the committee who spend many hours preparing for the event and then on the day with the help of the Dromantine staff and the many local helpers a most memorable day was enjoyed by young and old.
Sean McCrink and Maebh Canavan were there as always to give a helping hand.
For the children there were the Bumping Cars and Mohan's amusements, Bouncey Castles, a Magician, Balloons, Football Competition, nail painting, face painting.
Then for the adults there was a Flower Stall, Country and Western Music, demonstration of Gun Dogs obeying their masters, a variety of Vintage Tractors on show and St. Catherine's Band from Newry. There was a stand offering information about the activities of the SMA organised by the SMA Laity Coordinator, Mrs Dympna Mallon.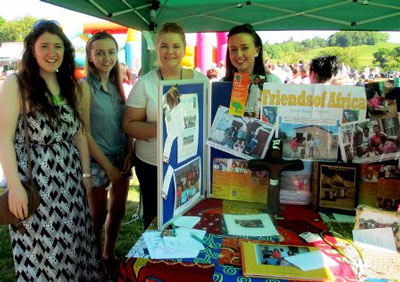 "The Friends of Africa" (young people who spend some time helping our SMA missionaries in Zambia, Tanzania and South Africa) gave information about their work in Africa. Here are some of them with visitors to their Stand.
SMALA (SMA Lay Associates) were also much involved in the various activities.
Apart from our SMA members and SMA associations and the Dromantine House Staff there was also a large number of local helpers who helped out in so many different ways from car parking, football, shooting to helping with the catering. Everyone seemed to enjoy the food. Long queues lined up for the barbecue supplied by the Dromanine kitchen staff. They provided nearly 700 burgers and countless bags of chips for all comers!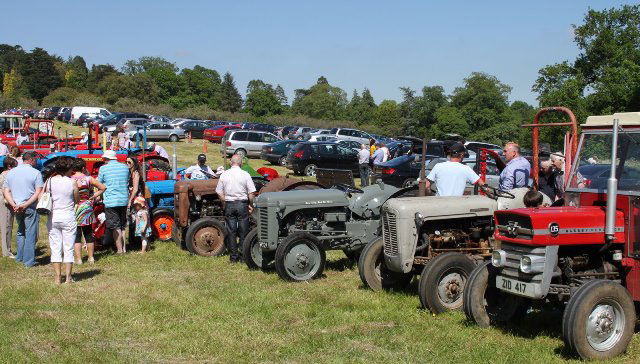 Vintage tractors on display always ensure plenty of inquisitive visitors
Many of our volunteers on the day came from our local parishes of Donaghmore and Aghaderg.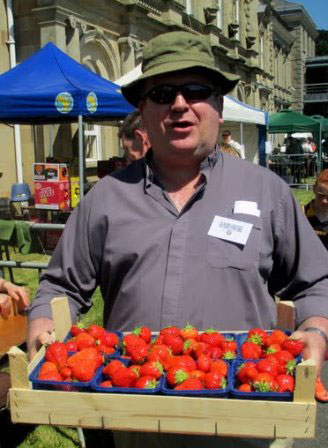 We are grateful for all their help and we would like to assure them that their generosity contributed to a very enjoyable day for many, people young and old and in no small measure helped to promote the missionary work of the SMA in Africa.
It was wonderful to see so many SMA supporters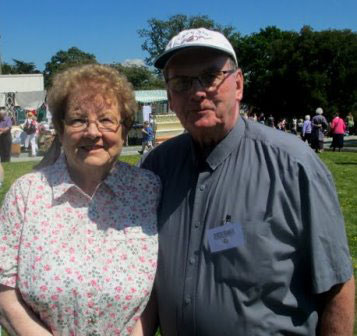 gathering together to enjoy the beautiful grounds and athmosphere that makes Dromantine such a special place in the hearts of thousands of people!
One of the Dromantine Leaders – Fr Paddy O'Rourke – didn't shirk his responsibilities in helping to raise funds… he personally taste-tested dozens of strawberries before selling a few punnets to those who were lucky to get them before he had polished them all off!
Our picture on the right shows Mrs Agnes McCrink and Fr Peter Thompson SMA posing for the camera. Dozens of SMA seminarians and priests have fond memories of Agnes from their time studying and living in Dromantine.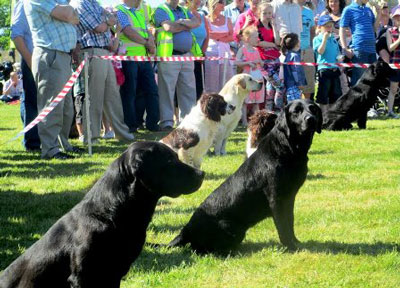 The children were well catered for…. Magician, Bumping cars, candy floss (watch the sugar intake!), 6D videos ('what's that?' asked many mammies and daddies), Minnie and Micky Mouse made a surprise appearance…
Ursula and Conor McKay ensured that the Country and Western fans weren't disappointed with many start from all over the country entertained their loyal followers.
Whose watching the birdie?
and finally there's only one thing to do on such a lovely day… just chill out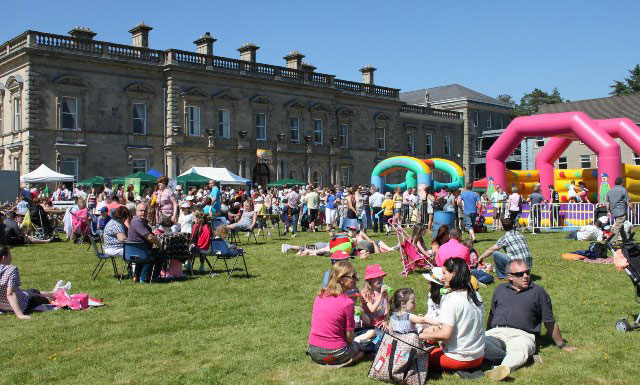 and listen to the music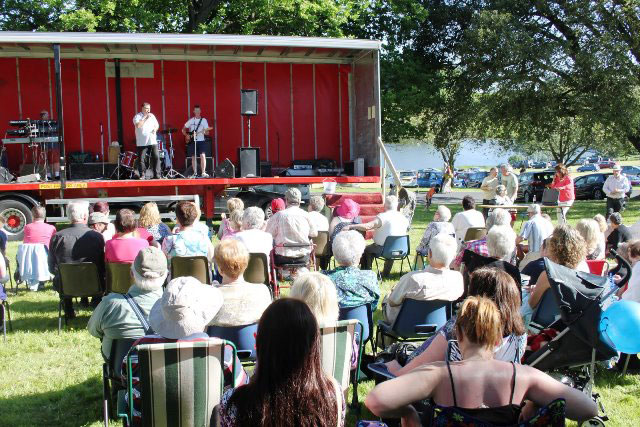 With thanks to Frs Des Corrigan and Eddie Deeney for the photos.