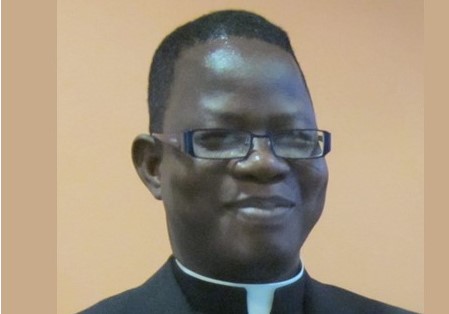 In May 2012, we asked our SMA supporters to pray for the 2nd Vicar Apostolic of Kontagora, Most Rev Bishop Bulus Dauwa Yohanna, as he prepared for his ordination as a bishop. Today we ask once again for your prayers. Why? On Thursday, 2nd April 2020, the Holy Father Francis erected the new diocese of Kontagora with Bishop Bulus as its first Bishop. Ad Multos Annos!
Since the early 1880's there have been SMA priests and brothers working in Nigeria.
Fr Tim Carroll SMA was appointed as Prefect Apostolic of Kontagora on 15 December 1995. A little over 6 years later he was ordained as its first Vicar Apostolic. After fifteen years at the helm in Kontagora, and 44 years in Nigeria, Bishop Tim (from Millstreet, Co Cork) resigned on 30 April 2010. He was succeeded as Vicar Apostolic by the first priest from the Kamberi people of north-central Nigeria, the then Fr Bulus Dauwa Yohanna. At the time, Bishop Bulus described his new responsibilities as follows, "When the Lord sends you on a rocky ground He provides strong shoes. With God all things are possible."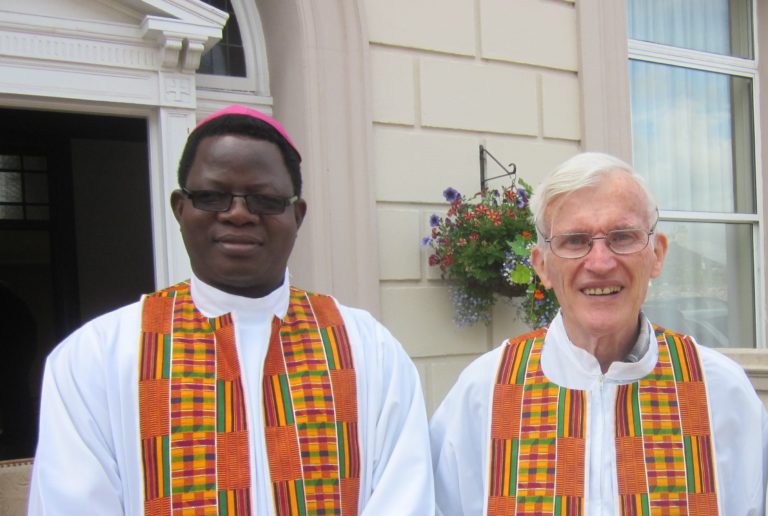 Bishop Bulus has led the Vicariate since 2012 and he has brought it to a stage of development where the Holy Father has decided it is time to raise it to the full status of a diocese.
Kontagora diocese, with an area of 46,000 sq. km, includes the States of Niger and Kebbi. It is two-thirds the size of the island of Ireland. The Kontagora area was first evangelized by the SMA and later by the St Patrick's Missionaries [Kiltegan]. God has certainly blessed the work of their hands.
Some statistics bear testimony to the growth of Kontagora.
The number of diocesan priests in 1995 were two; today they are twenty-eight whilst the number of missionary priests remains at eight. Included in that number are five SMA's – Donall O'Catháin [from Cork] and Pascal Goudah [Ghana] in Pissa parish, Naveen [India] and Emmanuel Ambi [Nigeria] in Bobi and Robert Fernandez [India] in St Michael's Cathedral, Kontagora.
Five Religious Congregations [29 Sisters] serve in the diocese [8 convents]. Of this 29, twelve are OLA Sisters, from Nigeria and Benin Republic, involved in education and Primary Health Care in Papiri and Kwimo. There are 76,211 Catholics in the new diocese in 19 parishes [7 in 1995]. To assist the clergy and religious there are 1,056 catechists, 80% of whom are unpaid trained volunteers. There are 1,007 outstation villages [180 in 1995].
By way of comparison – according to the Vatican Yearbook – in 2015, Clonfert diocese, Ireland had 37,111 Catholics in 24 parishes with 42 priests covering an area of 616 sq. kms. Kontagora is 75 times larger than Clonfert!
As Bishop Bulus assumes his new responsibilities please pray for him, the People of Kontagora diocese and the clergy, religious and catechists who serve them. God bless and keep them all safe. Amen.
On hearing of the creation of Kontagora diocese, Bishop Tim Carroll penned the following prayer in the principal languages of the diocese:
Zavaagudu, ci to o kufolonou, vu yaaka vukyaa vutsu arabalika, da aza avukyaa kpamu, a idika Ikontagora.   Amen. [Kamberi]`
Ya Ubangiji, muna rokonka, ka albarkaci girbi naka, tare da masu girbi kuma, a kasar Kontagora.            Amen. [Hausa]
Lord, we pray, that you would bless your harvest and the harvesters in the diocese of Kontagora. Amen.