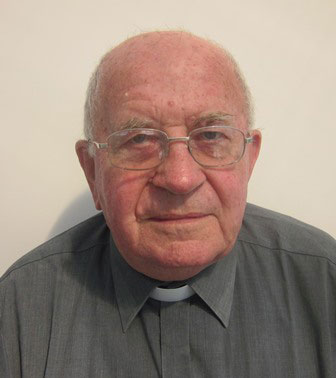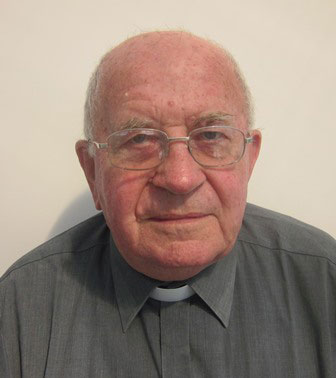 Fr Con Murphy SMA celebrated and preached at the annual Remembrance Mass at St Joseph's SMA Church, Wilton on Saturday, 9 November 2013. More than 200 relatives and friends as well as SMA colleagues gathered for the 3pm Mass and the blessing of graves which took place in the adjoining SMA community cemetery after the Mass. After the ceremony all gather in the Parish Hall for refreshments where many stories were recalled of those SMA loved ones who had gone to their eternal rest.
The following is an edited account of his homily.
Today we gather for two main reasons: to remember and to pray. We remember the departed members of the Irish Province of the SMA and commend them to God our Father.
Those we remember today were significant to all of us gathered here. To you, our special guests, they were your family members, sons, brothers, uncles, nephews, cousins, in-laws, friends and neighbours. To us SMA members they were brothers in a different sense – colleagues in the Society of African Missions, co-workers in the task of Evangelization, united in the common purpose of bringing Christ to the nations, particularly in Africa, and sharing a philosophy of life so well described by St Augustine "you have made us for yourself O Lord and our hearts are restless until they rest in You."
Those we remember today come from a great variety of places and backgrounds. Every county in Ireland is represented. They worked in Europe, Australia, USA, South America and especially Africa. We recall nearly 500 Irish SMA members who have died, from Br Alphonse Nolan who died in Dahomey (today called Republic of Benin) in 1880 to Fr Liam Burke from The Rower, Co Kilkenny who died last week. There were 450 priests, 20 brothers, 6 seminarians, 15 bishops and 5 Honorary members (two of whom were women).
Over 300 are buried here in Wilton and about 200 elsewhere. 37 are buried in other parts of Ireland, some were laid to rest in England, Scotland, continental Europe, USA and Australia. The remainder are buried in Africa. Thus we have Irish SMA graves in the Benin Republic, Egypt, Ghana, Kenya, Liberia, Nigeria, Togo and Zambia. Two were buried at sea off the west coast of Africa.
Our photo is of the cemetery in Agoué, Benin Republic where many missionaries are buried.
The fact that many were buried so far from home and in unfamiliar territory in Africa has been an added pain for their families in Ireland but it has always remained SMA custom that those who died in Africa are buried there. In 150 years of SMA history in Ireland we have held to this tradition. It is seen as an appropriate sign of total commitment to Africa and its people and a sign of respect for the values of African peoples who have welcomed us so warmly over the years and who appreciate very much the fact that we are buried among them. The African people have a great sense of family and a great sense of closeness to their ancestors who have gone before them. Our members are seen as part of their history, of the history of their village, town or community and they are remembered with affection and respect.
SMA's who have died have been a very significant part of the modern Irish Missionary Movement of the 19th , 20th and 21st centuries. Because of our troubled history in Ireland including wars, invasion, Penal Laws and colonization there was no missionary activity from Ireland for hundreds of years, i.e. no outreach to evangelize non-Christian people. It could be said that from the 8th to the 19th century there was no missionary activity at all emanating from Ireland.
When such activity was revived in the 19th century, through French influence largely, the SMA was at the forefront of this revival. It's interesting to note that the SMA House on Blackrock Road, Cork was the first exclusively missionary seminary in modern Ireland. So, let us remind our guests today that their relatives and friends were a big part of a great movement of men and women committed to bringing the Gospel of Jesus Christ to Africa and beyond. We were not the only evangelizers of course and it is particularly fitting that today we recall groups that worked closely with us, in particular the OLA Sisters, Ardfoyle and many lay people.
In these days of analyzing the history of our nation and all kinds of revisionist ideas are asserted it is often said that since independence we remained an inward-looking, insecure, over-protective nation ('Sinn Féin' dominated). There is some truth in this. But it is only one side of the story. On the other side there was a great movement outside Ireland and outside Europe to non-Christian people. Your brothers, uncles, cousins were part of that. They launched out into the deep, crossing frontiers of geography, language, religions and cultures to preach the Gospel. History shows that they did not have a narrow focus but reached out to people who had material as well as religious and spiritual needs. Hence the missionaries were agents of human development through the provision of educational and caring services, helping to promote social development and social change. Indeed I heard an Irish President, Mary McAleese, in East Africa acknowledging that the missionaries were "the first development workers" in what was then called the 'Third world'. And a former Government Minister, Richie Ryan, recalled that at international meetings he sensed a remarkable degree of goodwill towards Ireland from the developing world. This was a legacy of the Irish missionaries.
The fruits of the work of our SMA missionaries who we are remembering today are clear for all to see. There are literally millions of Catholics in African churches founded by them. There are schools, hospitals, clinics, social centres which they established. Today these churches are almost entirely in the hands of African leaders – Bishops, priests, Sisters, brothers and lay people. And now African SMA priests are being sent out to continue the work in various parts of Africa.
So we can justly claim that the story of our SMA members who have gone before us is a success story. However, it is a Christian success story and a Christian success story always contains an element of mystery and an element of suffering.
Dealing with the things of God and the promotion of God's kingdom is dealing with mystery. No doubt there is a human and measureable dimension (as referred to). But there is also the non-measureable – the area of grace where all believers as well as missionaries come in contact with the wonder of God's Power and sometimes the mystery of His apparent absence. This is when we experience that human ways are not always God's ways and when dedicated missionary efforts seem to bear little fruit. But, for Christ, His greatest victory was on the Cross. So too the Cross is always part of the missionaries life and in various forms: from the difficulties posed by the nature of their work… surviving in different cultures… without modern amenities… risks to health and well-being… and at times, physical danger. They have survived wars, coups, political and religious unrest. Those we commemorate today took up the cross and gave their lives to the missionary task.
Some died in serene old age… even, in latter years, having enjoyed some time in retirement! Others died before their time as a result of tropical diseases to which Europeans, until relatively recently, were susceptible. A few died as a result of accidents and some were victims of violence. But none of them died in vain. They gave their lives for a worthy cause to which God called them.
And now with regard to them we can repeat with hope in our hearts the words of St Paul to the Corinthians (1 Cor 15:55) "Death is swallowed up in victory. Where, o death, is your victory? Where, o death, is your sting?"
But in human terms there is always the sting of death… the pain of loss and separation from those who have gone before us. That's a reality and a reality that continues…
However for us, commemorating the deceased SMA members, it is a pain tempered by hope and tempered by gratitude. Hope in the Lord's love and generosity to His faithful people and in His fidelity to His own promises. Gratitude to God for having called and sustained these missionaries and gratitude to the departed ones for their response.
Few became celebrities; few became household names; most could be described as the 'anonymous missionaries' known to you, their families, and to us their co-workers in the SMA and the African communities where they ministered. But known with certainty to God.
Today we recall them and we thank them for what they were and for their fidelity. We now offer the greatest prayer we have – the Mass – for their eternal repose.
May they rest in peace.