June 9th is the feast day of St Colmcille, also known as St. Columba, who is Ireland's first indigenous missionary. Born in Gartan, Co. Donegal, on 7 December 521 A.D., tradition states that he founded his first monastery in Derry – Doire Colmcille – the oak grove of Columba, in 546 A.D. From there, he sailed with 12 companions along the River Foyle out into the north Atlantic in 563 A.D. and eventually founded a famous monastery on the tiny island of Iona on the Scottish western seaboard.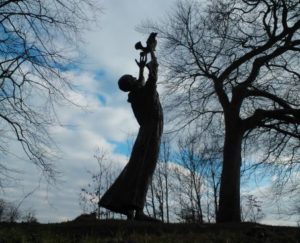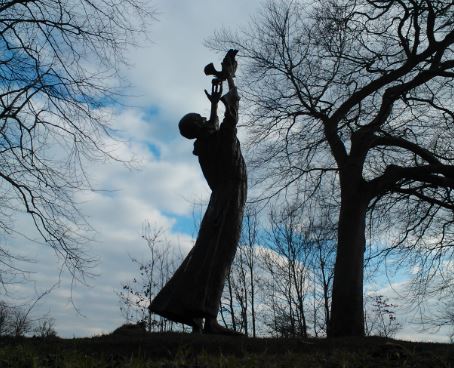 English historian, Liz Curtis, states that Iona was 'the Athens of the North' and became a renowned centre of Christian spirituality and study. It is believed the Book of Kells was started on Iona, in honour of St. Colmcille, before being taken to Ireland for safekeeping in the wake of Viking attacks on the island.
In the spirit of their founder, the monks of Iona too were missionary. They founded the monastery of Lindisfarne, in Northumberland, England, from where several mainland European monasteries and universities were also founded.
It is from this period of history, known as the Golden Age of Irish History, the 6th to the 9th Century A.D., that Ireland get's its title 'the land of Saints and Scholars'. It was a time when Irish monks and missionaries kept alive classical learning during the so-called Dark Ages. 
St. Columba is to Scotland what St. Patrick is to Ireland. He is greatly revered throughout, especially along the western coast of Scotland, even as far north as the islands of the Outer Hebrides. 
Columba died on the 9th June 597 A.D. Today we celebrate his memory and thank God that the Society of African Missions has been able to participate in the great Irish mission that he inspired so many centuries ago. 
You may view a short film entitled: 'Scotland's First Missionary' about St. Colmcille by clicking here.