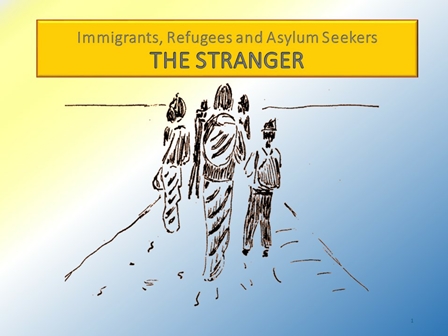 There are a group of strangers in our midst that are, by and large, ignored by Irish society. During the forthcoming annual SMA Pilgrimage to Knock the SMA and its different Justice groups will seek to raise awareness of how the Irish government treats the stranger in our midst. It is also hoped that pilgrims will consider their role in permitting this unjust Direct Provision system to continue.
The Wilton SMA parish Justice group provided the following information to help highlight what life can be like in the Direct Provision system:
The strangers we speak of include 5,000 asylum seekers in Ireland currently awaiting a decision by the Department of Justice on whether they will or will not receive refugee status. During this process they are detained in Direct Provision Centres, where they are not allowed to work and receive €19.00 a week. Some asylum seekers have been living in these centres for up to ten years. One woman was in the Direct Provision Centre in Kinsale Road, on the outskirts of Cork City, for ten years.
In a recent report one asylum seeker gave an account of living in such a centre: "The accommodation centre is very insecure; it has made many people lose their self-worth and has destroyed many people's health. Children have lost the sense of normal living and belonging, they have become completely institutionalised. The system is harmful for children and has bad impact for families; children are exposed to much bad behaviour and are in danger of living in communal system with people that they don't know… Issues of trauma and conflict have never been discussed, many women don't want to talk about rape and the impact it has on them… There is danger here in this centre with all these young men that are on drugs. I fear if any woman or girl is caught by force, I experienced it and it's such a bad thing, I would not wish to hear it has happened to anyone." (Healing the Wounds of War. Narratives of Women from Armed Conflict. Wezesha. 2016.)
The SMA Pilgrimage to Knock gives us an opportunity to pray for these asylum seekers and work for a more just system for them.
Wilton SMA Parish Justice Group: Caring for One Another; Caring for the Earth.