A letter from the Association of Leaders of Missionaries and Religious of Ireland (AMRI)
Justice Coordinator, Sr. Sheila Curran RSM, to mark
INTERNATIONAL WOMEN'S DAY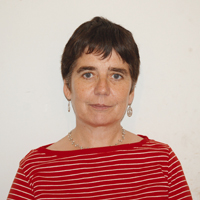 Dear members,
Happy International Women's Day.
I hope wherever you are you can celebrate this day as well as reflect on how we can work together on gender equality in all its dimensions .
I am sending you a copy of The Global Gender Gap Report for 2017 published by the World Economic Forum. The report may be accessed by clicking here. 
An article from the Guardian entitled "Catholic hierarchy to be confronted over gender inequality" can be accessed by clicking here.
Finally, I am also sending you a link to a five minute youtube video about a woman in Peru who is a subsistence farmer in the northern highlands. Máxima Acuña has being standing up for her right to peacefully live off her own land, a plot of land sought by Newmont and Buenaventura Mining to develop the Conga gold and copper mine. Watch this short video and be inspired: 
Enjoy the day,
Kind regards,
Sheila.
Sheila Curran RSM,
Justice Coordinator,
AMRI-Association of Leaders of Missionaries and Religious of Ireland,
c/o Missionaries of Africa,
Cypress Grove Road,
Templeogue,
Dublin D6W YV12
Tel: 01 5310055
Mobile 087 3582111
[email protected]