In his Let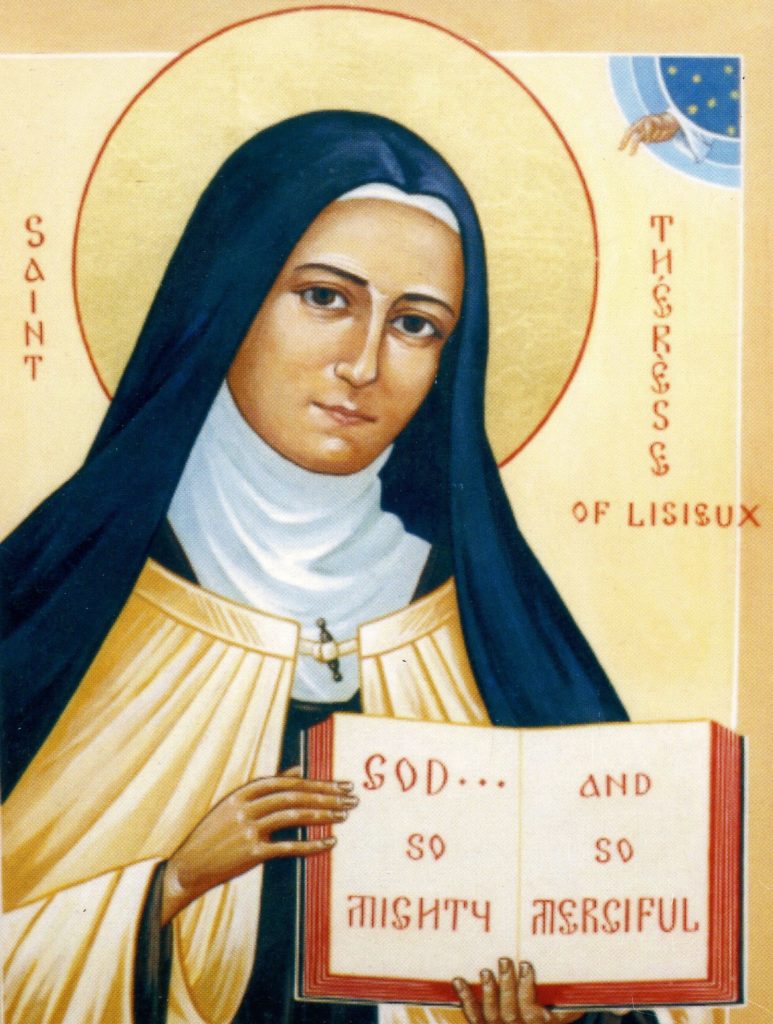 ter to those taking part in the National Novena in honour of St Thérèse, Patroness of the Missions, the SMA Provincial Leader, Fr Michael McCabe, emphasises that God's merciful love is central to her spirituality. Here is the full text of Fr Michael's letter.

The theme of God's merciful love was central to the spirituality of St. Thérèse. She begins and ends her spiritual autobiography, The Story of a Soul, in praise of God's mercy towards her. For St. Thérèse, confidence in the Divine Mercy was the foundation stone of her intimate relationship with Jesus Christ. She was convinced that many of her contemporaries, even her fellow sisters, lived in too great a fear of God's judgment. This fear was stifling and did not allow people to experience the freedom of the children of God.
St. Thérèse knew from her reflection on God's Word and her personal experience that, as Pope Francis puts it, 'The name of God is Mercy'. Many scripture passages in the Old and New Testaments bear out that truth. St Thérèse loved particularly the Old Testament image of God as a loving Mother who can never forget the child of her womb (cf. Is 49:15). She wrote that she could not understand how anyone could be afraid of a God who became a child. She also knew that she herself was far from perfect and would never be perfect. Therefore, she went to God as a child approaches a parent with open arms and a profound trust: 'Shall I not sing with the Psalmist "How good is the Lord. His mercy endures forever!" (Ps. 117:1). It seems to me that, if all creatures had received the same graces I received, God would be feared by none but would be loved to the point of folly; and through love, not through fear, no one would ever consent to cause him any pain.'
As we join in this Novena of Prayer to St Thérèse, let us ask her to help us to open our own hearts more completely to the God of infinite mercy who can never abandon us no matter how far we may have wandered from him.
Through the intercession of St Thérèse, may the Lord shower abundant blessings on us all!
Fr Michael McCabe, SMA Provincial Leader 
Watch the Mass each evening on the SMA Blackrock Road Parish webcam at 7.30pm [except Saturdays when  the Mass is at 7pm.