In the second chapter of the book of Genesis we read, 
"God settled man in the garden of Eden, to cultivate and care for it".
Looking at creation we discover a great gift given to us and we learn to see ourselves in relation to all that God has created. This helps, or should help us, to respect our unique place as human beings in this world and our relationship to our surroundings. Looking at nature – it invites us to see nature as a wonderful book in which God speaks to us.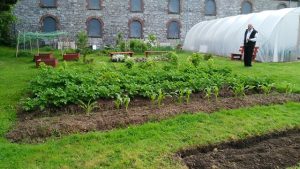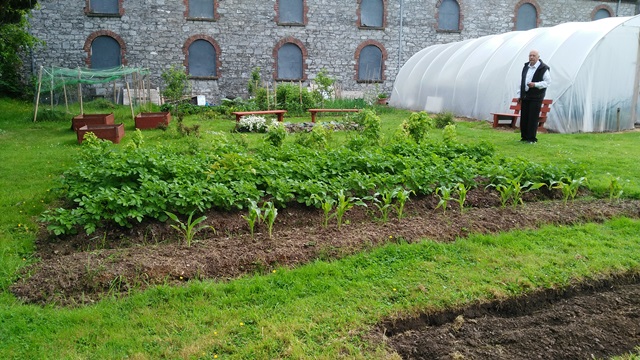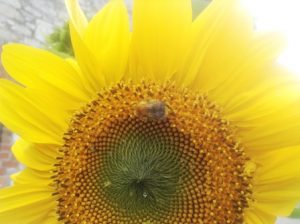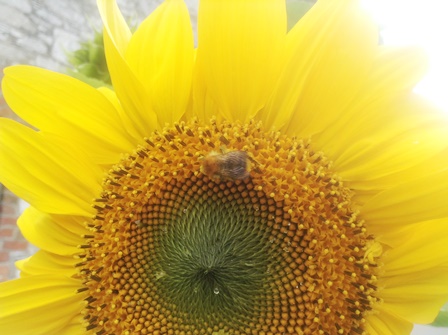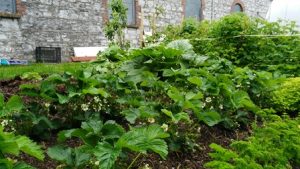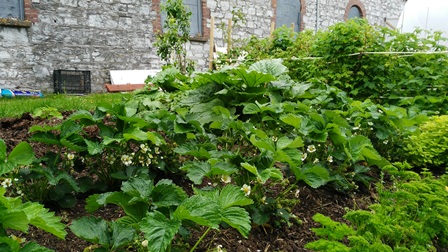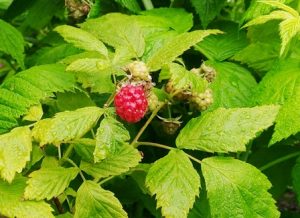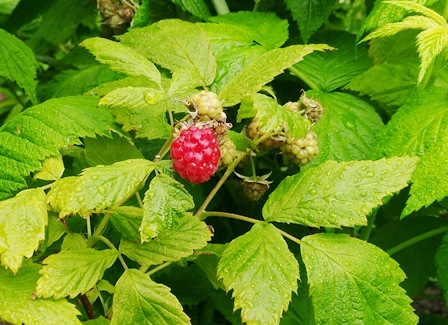 Enjoying and tilling our garden we learn what a wonderful place the world is and our duty to look after and respect this gift of God. We learn that every little we do looking after and caring for this gift helps and shows our thanks to God. Our garden here in Wilton is now a going concern. How it develops is in our hands. We are inviting people to join in and help care for the garden, to enjoy it and to grow
some plants etc. for themselves. To date many people from around have enjoyed taking home vegetables: lettuce, herbs, onions, aloe-vera plants, and our own community have had new potatoes, apples, garlic, tomatoes, rocket, corn on the cob and others – all fresh.
In recent times some men from the "Shed" have helped out and four members of the L'Arche community have been taking a little part in the project. One of their members just loves watering the plants but not digging.
Two tanks for storing rain water gathered from the nearby roof have just arrived and will, God willing, be in use very soon.  The Garden is also a place for sitting quiet ly and reflectively. We hope that more people from our community will become involved in the Garden, either as a place to grow things, visit or to relax in and pray.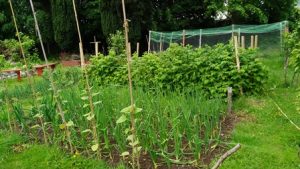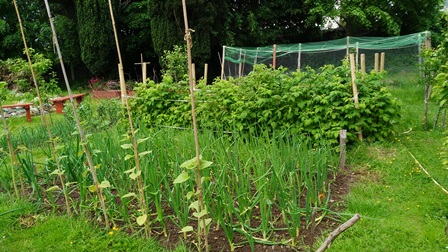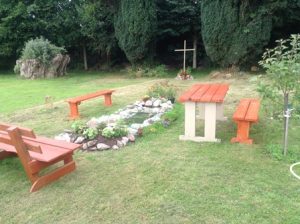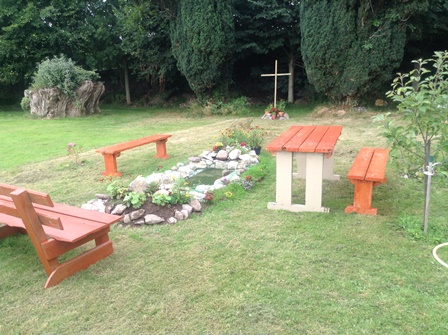 "And God saw all that He had made and it was very good."  Genesis 31:1