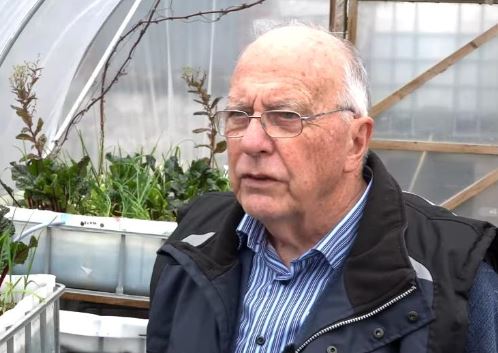 On Monday, July 22, Fr. Tom Kearney SMA featured on RTE's Nationwide programme in a special episode looking at the work of environmentalists throughout Ireland.
The feature was made by Mr. Paul O'Flynn, former editor of RTE Nationwide, and the SMA Justice Officer, Gerry Forde, both of whom were credited by RTE at the end of the programme.
The feature, which we make available to our readers below, featured Fr Tom, well known for his interest in nature and gardening, experimenting in his eco-garden in the SMA grounds in Wilton, Cork, with Aquaphonics.
Aquaponics is a sustainable way of producing both vegetables and fish!
This method is used on an industrial and commercial basis in many parts of the world but Fr Tom decided to experiment with the method on a small scale in his poly-tunnel in Wilton.
You may view the short film by clicking on the image below: