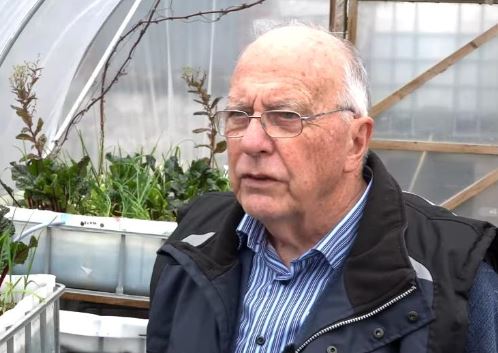 Good News to begin the New Year! Due to popular demand, RTE's Nationwide have decided to re-run their feature on Fr. Tom Kearney SMA. The magazine piece, which explores Fr. Tom's eco-garden at SMA Wilton, Cork, with a special focus on his experiments with Aquaponics, will be broadcast again on Nationwide at 7pm on Friday, January 3rd, 2020.
The feature was made by Paul O'Flynn, former editor of RTE Nationwide, and the SMA Justice Officer, Gerry Forde, both of whom were credited by RTE at the end of the programme. Paul is a member of the SMA Communications Committee.
The feature, which we make available to our readers below, was first broadcast on Monday, July 22, 2019.
Aquaponics is a sustainable way of producing both vegetables and fish!
This method is used on an industrial and commercial basis in many parts of the world but Fr Tom decided to experiment with the method on a small scale in his poly-tunnel in Wilton.
You may view the short film by clicking on the image below: