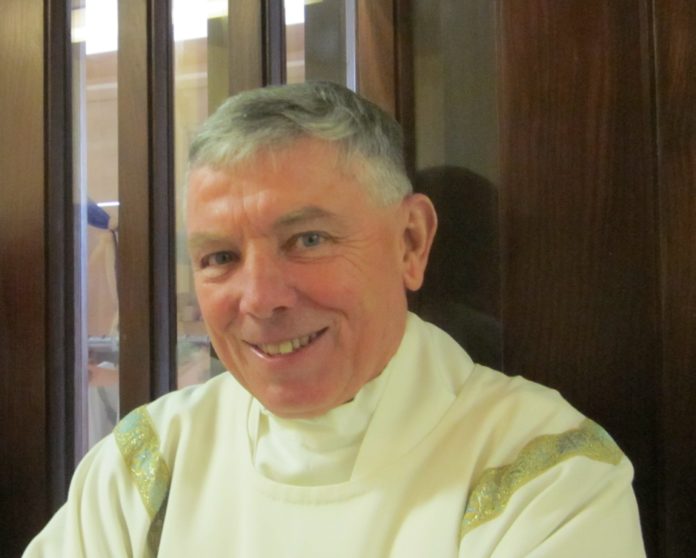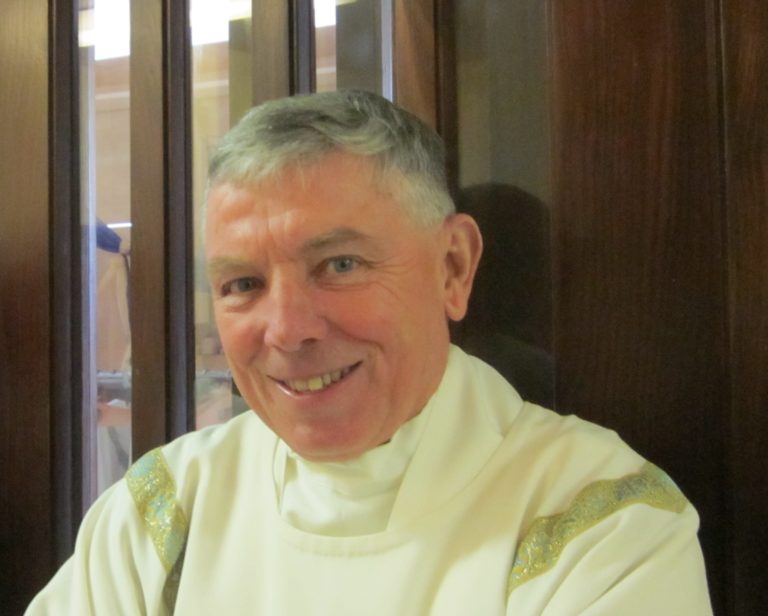 Fr John McCormack SMA passed to his eternal reward at 10.45pm on Tuesday, 24 March 2020, in St Theresa's Unit, African Missions, Blackrock Road, Cork. He was 75 years of age and, until illness struck him at the end of last year, he was Curate in Breaffy, Castlebar, Co Mayo.
Fr John was born on 25 August 1944 at Caherafort, Hollymount, in the parish of Kilcommon [Archdiocese of Tuam]. John was one of eight children born to Patrick and Mary [née McGrath], all of whom survive him. An uncle was also an SMA missionary, Fr George [died in the USA in 1965]. Fr John's father died in 1972 and his mother in 2002.
After ordination in December 1969, Fr John was appointed to the Irish Province's oldest mission territory, Liberia, where he served for fifteen years, in Monrovia and Gbarnga. Conscious of the need to use the means of modern communication [pre-Internet days] Fr John, along with two other SMAs, enrolled in a TV production course at the Communications Centre in Booterstown, Dublin, in 1972.
During a Sabbatical in 1979/80 he earned an MA in Theology from the Maryknoll School of Theology, New York. John's organizational abilities, particularly in regard to fund-raising and building, were well used during his missionary life. In Liberia, Fr John was involved in rural and urban areas, education and parish ministry. As head of the Monrovia Diocesan Development Department, he was responsible for organizing and coordinating the building of schools, clinics, churches, a vocational Training Centre and a Catholic Radio station.
In 1985, at the SMA Plenary Council in Strasbourg, France, and under the leadership of Fr Patrick J Harrington [who was then the  SMA Superior General but previously worked with John in the Catholic Radio station in Monrovia] it was decided to establish the SMA Asian Project, later becoming successively the Asian Foundation – Philippines, Philippines District-in-formation and, last year at the SMA General Assembly in Rome, the Philippines Province. Initially with Fr Pat Kelly SMA, and later with other Irish, Dutch and American SMA colleagues, they established the Philippines unit on a sure foundation, with today its own Filipino Superior and Council.
The Good Shepherd Church and complex in Las Pinas, Metro Manila bears witness to his organizational and construction skills. The parish is now staffed by Filipino SMAs, some of whom were trained during his time as Superior of the SMA team in the Philippines [1992 – 1999].
A Filipino journalist described Fr John in the GSP parish newsletter [1986] as "a very cautious and analytical person. He seems to weigh all the 'pros' and 'cons' of an issue / situation before making a decision." I'm sure John smiled at that description!
In 1999, Fr John returned to Ireland and thus began the third part of his missionary life, as Curate in the Archdiocese of Tuam. He served in Irishtown [1999 – 2002], Moylough 2002 – 2007] and finally, Breaffy [Castlebar parish]. After celebrating his Golden Jubilee in Breaffy in December 2019, Fr John was diagnosed with a serious illness. After initial treatment in the west, Fr John came to St Theresa's Nursing Unit at the SMA House, African Missions, Blackrock Road, Cork, to continue his treatment. Sadly, the treatment was not successful and he passed peacefully to his eternal reward on Tuesday night last.
Fr John is deeply regretted by his family, Una Roman (New Hampshire), Mary Moran (Kilmaine), Michael (Roundfort), Pat (Manchester), George (Wokingham), Kathleen (Cricklewood), Seamus (Claremorris), brothers in-law, sisters-in-law, nieces, nephews, grand nieces, grand nephews, relatives, neighbours, parishioners and friends at home and abroad and his confreres in the Society of African Missions.
To follow best practices and guidelines and with the support of ­­­­Fr John's family the funeral will take place privately in Roundfort, Co Mayo.
A Memorial Mass to celebrate Fr John's life will be held at a later date.
May his gentle soul rest in peace