Fr Con O'Leary died on Sunday evening, 26 August 2018 in the Marymonut Hospice, Cork. Fr Michael McCabe, the SMA Provincial Leader preached the following homily at his funeral Mass in St Joseph's SMA Church, Wilton, Cork, on Wednesday, 29 August 2018. Fr Con was later laid to rest in the adjoining SMA community cemetery.
"The Lord will wipe away the tears from every cheek… He will destroy death for ever"
"Nothing can come between us and the Love of Christ, even if we are troubled or worried…, persecuted or threatened… These are the trials through which we triumph, by the power of him who loved us."
"Come to me, all you who labour and are burdened and I will give you rest."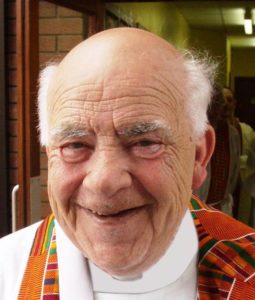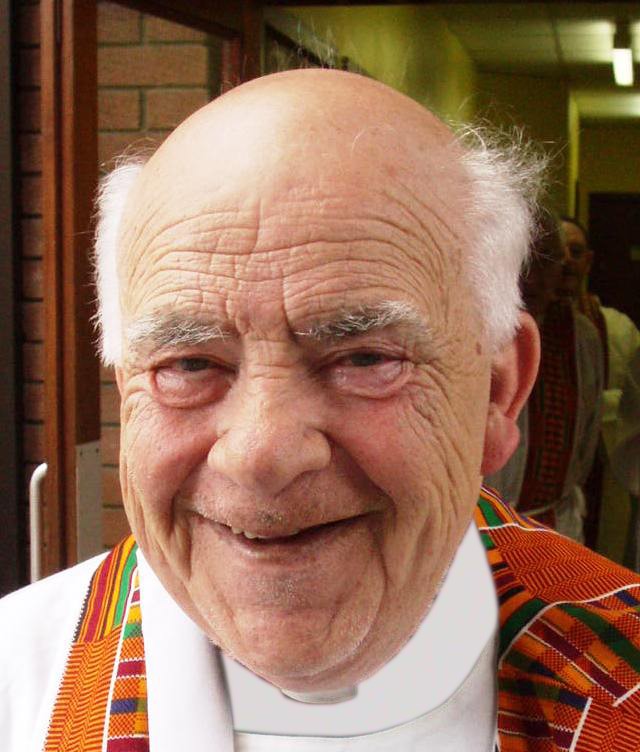 Father Con, who lived his long life in the service of the Lord as an SMA priest, has now gone home to the One who made these awesome promises. Pope Francis has frequently called on priests to be 'true pastors constantly reaching out in love to the people they are called to serve'. What the Church needs, he insists, is 'not ambitious ladder-climbers but humble and faithful sowers of the truth', pastors capable, by their presence and the witness of their lives, of leading people to Christ. Fr Con was a missionary priest who bore a heavy cross throughout his long life with remarkable patience and equanimity and, by his very presence, led others to Christ. May the Lord now welcome him into the Kingdom prepared for all his good and faithful servants.
Born in Ballingeary, Co Cork, on 18 August 1930, Con was the youngest member of a large family of nine children of Timothy and Ellen (née Moynihan) O'Leary. The O'Leary family were staunch Catholics and Con received a firm grounding in the Catholic faith from his earliest years. [His brother Danny was a renowned blacksmith, whose forge can still be seen in Ballingeary].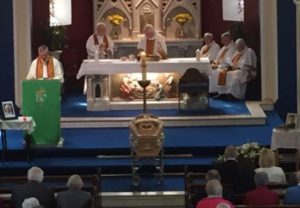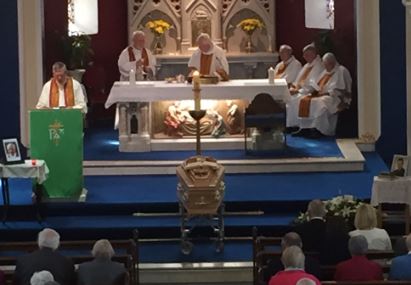 Following his early education, Con worked as an apprentice coach builder with CIE for two and a half years before deciding to become a missionary priest at the age of 19. In 1949 he began his journey with the SMA and completed his secondary School education in Ballinafad and Wilton Colleges (1949-51). In 1953, he entered the SMA Spiritual Year programme at Cloughballymore, Kilcolgan, Co Galway, where he also studied Philosophy and took his First Oath of membership in the Society on 2 July 1953.
From Cloughballymore, Con went on to the major seminary of the African Missions in Dromantine, Newry, where he undertook his theological studies and further training for Priesthood. He became a permanent member of the Society on 11 June 1956, and was ordained a priest in Newry Cathedral on 18 December 1956. He was one of a class of 15, 12 of them ordained on that day. On the occasion of his ordination, his former colleagues of the CIE Garage Staff at Capwell, Cork, presented Fr Con with a set of vestments – surely an indication of their deep affection and regard for him.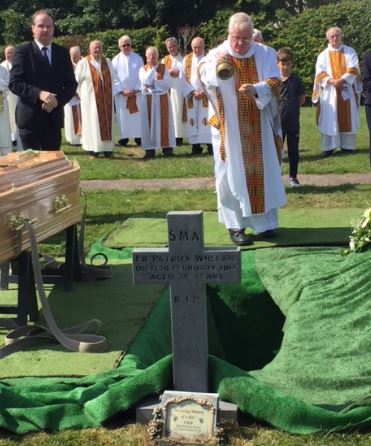 Following ordination, Fr Con was appointed to the Archdiocese of Lagos, Nigeria, then under the leadership of Archbishop Leo Taylor SMA, and served in a number of missions: notably, Ijebu-Ode, Abeokuta and Surulere (Lagos City) – along with two SMA priests, Dan Daly and Michael O'Kane. He was involved in the building the Churches in Ijebu-Ode and Abeokuta – now cathedrals. Ill-health forced his return to Ireland in 1961. Following recuperation he returned to Lagos for a few years before ill health again forced him to withdraw permanently from the missions. Apart from a short time in the service of the Archdiocese of Boston, Fr Con would spend the rest of his long life in the SMA House, Blackrock Road, Cork, serving the community there in a variety of ministries, including the Treasury. He took a particular interest in the Neo-catechumenate in Cork and was very much appreciated by them, and reached out to many people in the area.
Throughout his life Con endured more than his fair share of suffering. He had a heavy cross to bear, but he bore it with admirable courage and equanimity. He never complained and greeted all he met with a smile on his face. Despite his struggles with ill-health, Con strove to keep his mind active. A fluent Irish speaker, he studied French in later life and continued to read widely on a variety of topics. I only got to know Con when I came to Cork five years ago. He was every-ready for a chat, and would usually begin by telling me about a book he was reading.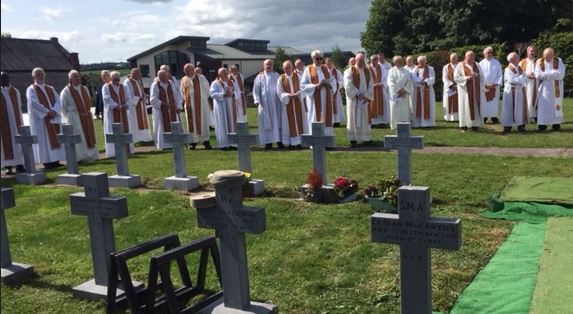 Scripture tells us that we should clothe ourselves 'with the beauty that comes from within, the unfading beauty of a gentle and quiet spirit, which is so precious to God' (1 Peter 3:4). Fr Con clothed himself with that beauty. He was a man without pretension or guile, a gentle man in the best sense of that word. He will be missed by all who knew him: confreres and friends.
I have been asked by the members of Fr Con's family to express their gratitude to the Blackrock Road staff, especially the nurses and carers of St Theresa's Unit for the manner in which they cared for Con; and also to the nurses and staff of Marymount Hospice, where Fr Con spent his final days. May the angels accompany his gentle spirit to his eternal home!
Ar dheis dé go raibh a anam dilis!