The history of the growth of the Catholic Church in 'Mid-West' Nigeria is inextricably linked with the pioneering and adventurous spirit of the renowned Fr. Carlo Zappa, SMA, the first Apostolic Prefect of Western Nigeria in 1911, who died 100 years ago on the 30th January, 1917. He died at the mission he himself founded in 1888 and his mortal remains now reside at the SMA cemetery in Asaba, just across the road from St. Joseph's Pro-Cathedral. Before the centenary of his death comes to an end Fr. Peter McCawille, SMA who lives at the SMA House, Obanikoro, Lagos gives us a brief glimpse of the man, the mission and his method.
Fr. Carlo Zappa, SMA, the fourth child of 3 boys and 2 girls, was born on 23rd December, 1861 at Milan, Italy to Domenico and Teresa Zappa. The last born was a girl called Linda who entered the religious life and took the name Sr. Pia, OLA. At the age of sixteen Carlo joined the ranks of the Society of African Missions (SMA) when he enrolled at the seminary in Lyon. His lively spirit and superior intelligence made him an accomplished seminarian. Having finished his theological studies he was too young for ordination and in the intervening time before his ordination and appointment to work in Africa he was asked to spend some time teaching philosophy at the Seminary. Permission was eventually granted for him to be ordained and his ordination took place on 9th June, 1884, at the young age of 22.
After ordination he continued teaching in the Seminary and his interest in geography also encouraged him to spend some time visiting the Geographical Society at Lyon where he acquainted himself with the astronomical telescope, with other instruments for calculating the physical co-ordinates of places and with map reading. This experience later proved to be an invaluable asset when he took up his appointment to work in unexplored areas in 'Mid-West' Nigeria where at the time there were no road signs. His specialised training resulted not only in the production of maps but eventually in the creation of a network of roads.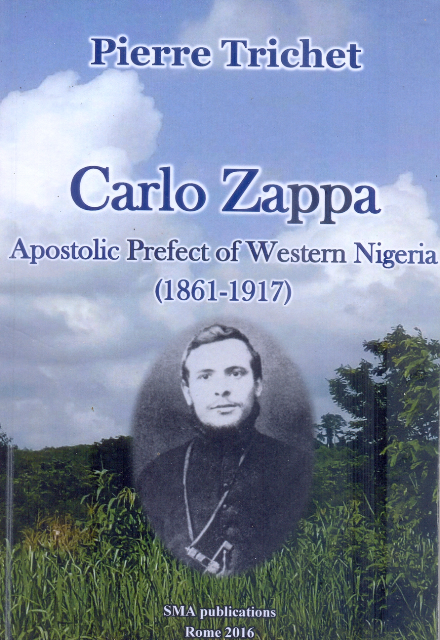 A year after ordination he reached Lagos on 5th November, 1885 in the company of a young Irish SMA called Fr. Andrew Dornan. After a few months they reached Lokoja by steamship on 21st January, 1886. Lokoja had just been established as a foundation on 8th May, 1884 by Propaganda Fide who assigned the Prefecture of the Upper Niger to the ministration of the Society of African Missions (SMA). The first Prefect-Apostolic was Fr. Jules Poirier, SMA who was assisted by two other SMA Frs., Pierre Piolat and Filippo Fiorentini. They established the Headquarters of the Prefecture at Lokoja and lost no time in establishing a farm with a vegetable garden in order to avail themselves of healthy and inexpensive food. On the same property they set up a school and built dormitories to lodge boarders. From his earliest days Fr. Zappa travelled a lot and was intent on exploring the landscape of the surrounding areas, using his recently-acquired map reading skills.
While their optimistic spirits were greatly encouraged by the arrival on 3rd September, 1886 of three OLA Sisters from Lyon those same spirits were severely dented by the severity of the climate and sickness. Illness soon forced Fr. Piolat to depart for Europe and sadly he died at sea in May, 1886. A short time later Fr. Dornan who had travelled to Nigeria with him died on 17th August, less than a year after arriving in Lagos. By 1889 two of the OLA Sisters had also died from malaria. These unexpected deaths coupled with severe weather conditions and a series of disappointments meant that the effort expended on the Lokoja mission didn't bear the expected results and by 1889 all the religious personnel had been asked by Fr. Poirier to regroup at Asaba.
Around this time another significant figure called Sir James Marshall, a Scottish judge and a former Anglican who later converted to Catholicism and became a very enthusiastic and missionary-minded personality, appeared on the scene (assisted by an Irish lawyer colleague called Mr. Kane) and they both played an important role in the future direction of the mission. Judge Marshall was a friend to Fr. Poirier, the Prefect-Apostolic at the time, from their days in Lagos. He had just been employed by the Royal Niger Company (RNC) to establish a judicial system for the administration of the area. On an official visit to Lokoja Sir James, drawing from his mission experiences in other places, pointed out to Fr. Poirier that there was little chance of making local converts in Lokoja which he referred to as 'a Moslem fiefdom'. His reasoning somehow managed to convince Fr. Poirier that prospects of progress in Lokoja were slim and would be much better in Asaba where he decided they should open a mission. Subsequently, that decision to move from Lokoja to Asaba was to substantially kick start the missionary career of Carlo Zappa who was among the first group of personnel transferred to Asaba, arriving there by steamer on Pentecost Sunday, 20th May, 1888. He was joined in Asaba by his colleagues from Lokoja in April, 1889.
While the high hopes that they could establish a vibrant mission in Lokoja were dashed at that time it is important for us to realise that not long after their departure from Lokoja in 1889 life there began to take a turn for the better in that improved government services and commerce attracted people from the south, many of whom were catholics. A further boost to the town came in 1900 when the British government transferred the administrative capital of the Protectorate of Northern Nigeria to Lokoja. This transfer brought about an influx of many educated civil servants and in June, 1906 Fr. Zappa was satisfied that the future in Lokoja now looked much brighter and he re-opened the mission with Fr. Michael Scherrer, SMA in charge. Fr. Scherrer noted that a completely new Christian spirit had emerged there since the decision to leave only a few years earlier. In a letter to Fr. Poirier, Fr. Zappa noted that 'Eighteen years ago I would not have believed that I would come back to Lokoja'. In subsequent years progress continued unabated and the Diocese of Lokoja under the stewardship of the Spiritans was erected in June, 1964 and has been flourishing for the past fifty-three years.
Meanwhile, from the arrival of the SMA Fathers and the OLA Sisters there in 1888 Asaba was destined to become the Headquarters of the SMA in the 'Mid-West' for a period of 50 years until 1938 when Bishop Leo Hale Taylor, SMA (later to become the 1st Archbishop of Lagos in 1950) moved the Headquarters to Benin city. In those years the faith spread from Asaba to numerous towns and villages, northwards to Eksako (Afenmai) and Ishan, southwards to Warri, Sapele and Benin.
A cursory glance at the history of the growth of the Church in this area clearly points to the pioneering efforts of Fr. Zappa. He was by far the outstanding personality of those early days in very difficult times when malaria and black water fever claimed many victims. Undaunted by early setbacks he was determined to forge ahead and he opened mission stations at Illah (1894) and Agenebode (1896). Before 1900 he had SMA Fathers in residence at Asaba, Ibusa, Issele-Uku and Illah.
He was an adventurous, very mobile, itinerant missionary who devoted every moment of his time to planning, drawing up maps, instructing catechists (a primary focus of his apostolate), meeting village chiefs and encouraging everyone he met with his enthusiastic spirit. He was constantly on the move (he travelled by pirogue, bicycle or on foot) from village to village, making Christ's name known and loved by those who had not yet heard of him. He related well with everyone, spoke the local language remarkably well and insisted that a proficiency in the local language should be a priority for all his priests.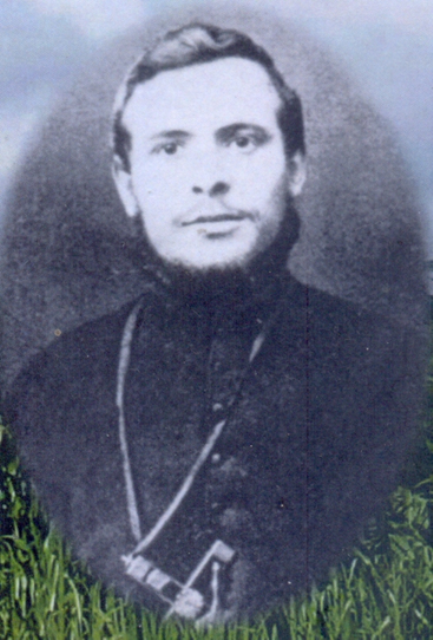 One of his primary objectives was the training of catechists and he devoted much of his attention to giving them adequate instruction and preparation for their evangelical work. His right hand man among the catechists was Jacob Nwaokobia who accompanied him to Rome in 1907 where the preparation and printing of an Ibo prayer book and catechism was completed. The highlight of their visit was a private audience with Pope Pius X which lasted for 15 minutes during which the Pope expressed his admiration for and encouraged the work of catechists.
Apart from his commitment to the training of catechists another major focus of his missionary mandate was in keeping with the expressed objective of the SMA Founder, Bishop Melchior Marion de Brésillac, namely, the formation of a local clergy. His commitment to the formation of a local clergy assumed a profound practical expression when he personally got involved in the mentoring of Paul Ogbodoecine Emecete (a native of Ezi, in the now Delta State, who was born 'towards 1889') in Asaba from 1897. Paul confided in Fr. Zappa that he was determined to become a priest. At the point of his death in 1917 Fr. Zappa exhorted Paul to continue his vocation. Sadly, Fr. Zappa didn't live to see his dream of a local clergy becoming a reality when Paul Ogbodoecine Emechete was ordained at St. Joseph's Pro-Cathedral, Asaba on 6th January, 1920, the Feast of the Epiphany, by Bishop Thomas Broderick, SMA who was appointed in December, 1917 to succeed Fr. Zappa as the head of the Apostolic Prefecture of Western Nigeria.
Fr. Zappa had toiled in the mission from 1888 to 1917, a period of 29 years. His unswerving devotion and commitment to proclaiming the Word inevitably took its toll on his health and in 1916 his confrères were somewhat surprised to see an unaccustomed decline in his condition and his appearance. It was the first time they had sensed any intimations of mortality and vulnerability.
On the 15th January, 1917 he was admitted to the hospital at Onitsha for the treatment of a liver complaint and stomach cramps. There was no significant improvement in his condition and a few days later, sensing that the end was imminent, he requested that he be taken back to his beloved Asaba so that he could die in the midst of his confrères and his beloved Christians. The Fathers and Sisters were at his bedside and they were inspired by his calm acceptance and resignation to the will of God. Shortly, before he died on 30th January he uttered the following words; 'Do not weep for me and don't pray for my recovery but pray that the Lord may have mercy on me'!
The following day amid scenes of great sorrow and sadness he was laid to rest at the SMA / OLA cemetery in Asaba. Bishop Joseph Ignatius Shanahan, CSSp., the Apostolic Prefect of Onitsha and his great friend, officiated at the Requiem Mass and burial. In a letter to Propaganda Fide to inform them of Fr. Zappa's death, his SMA Superior, Fr. Pierre Piotin wrote: "We cannot fail to feel very deeply and sorrowfully the loss of a man such as he. He was our guide and a living example. His death is an irreparable loss, not only for his fellow priests and Sisters on the Mission, but also for all the numerous Christians whom he has formed in the Faith, and whose language he knew so well".
One hundred years after his death we acknowledge our indebtedness to him for laying the foundations upon which a flourishing local Church now stands.
[Pierre Trichet's book: Carlo Zappa Apostolic Prefect of Western Nigeria (1861-1917) is available on Amazon and can be purchased by clicking here.]
Fr. Peter McCawille, SMA.
SMA House, Obanikoro. Lagos.
8th October, 2017