Editor's Note: The world community had mixed feelings about the passing of Robert Mugabe on September 6, 2019. He was at once an undoubted liberation hero who led the Zimbabwean people to independence from British colonial Rhodesia in 1979. But he was also a leader who became so wedded to the trappings of power he succeeded in tarnishing his heroic status through corruption, abuse of office and the collapse of the farming sector, which resulted in widespread hunger, hardship and, at times, starvation.
In a strange twist of fate, the BBC reports that a former British soldier, who served in Malay and Burma, is currently being investigated by the Vatican as a potential saint, following his martyrdom in Rhodesia on September 5, 1979, as Mugabe's forces were nearing victory.  
John Bradburne, the son of an Anglican minister, converted to Catholicism and travelled to Rhodesia in 1962 at the age of 41, inspired by Saint Francis of Assisi. In a life that mirrored that of Fr. Damien of Molokai, Bradburne joined the Mutemwa leper colony in 1969 as a warden, living in a tin hut with a grass matt for his bed. He had few possessions and was often hungry.  
As the war for liberation intensified and encroached on the Mutemwa leper colony, John Bradburne refused to abandon his mission, despite a warning from his close friend, Fr. Fidelis Mukonori:
"You're not safe here, John. You are going to be killed".
According to the BBC the bearded lay missionary with long, straggly hair who was playing his flute at the time, stopped playing for a moment and then shrugging off the thought, continued making music.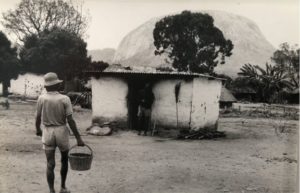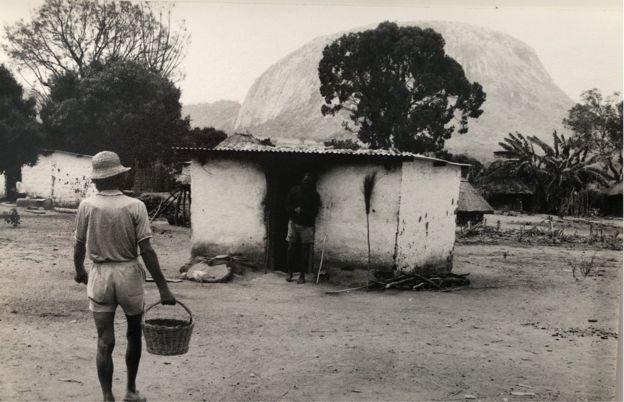 A few days later, on 5 September 1979, John Bradburne was killed. Abducted from his small hut in Mutemwa, north-east Zimbabwe, tortured and shot in the back – accused of being an informer.
Who actually killed him is still disputed. Was it the forces of Mugabe or was it Rhodesian special forces? Zambabwanians prefer to believe it was the latter. 
Since his death, John Bradburne has become a figure of Catholic devotion and the hut from which he was abducted is now a shrine attracting thousands of devotees every year. His intercession is credited for many miracles and cures. 
There is now a growing movement within the Catholic church in support of his beatification. This year the Vatican approved "the opening of the cause" to canonise Bradburne. 
You may access the BBC Report by clicking here.