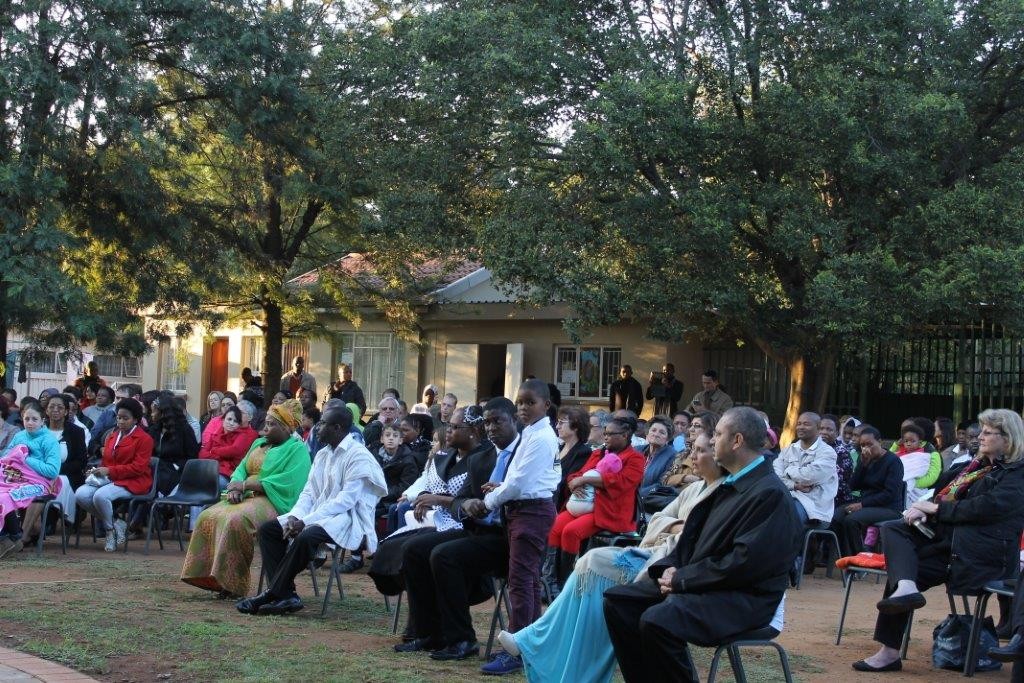 Since 1978 Fr Michael O'Leary, an SMA from Cork City, has been a missionary in Liberia, Nigeria and, since 2000, South Africa. Having observed the report from Claregalway on their Easter Morning Mass he sent a report on a similar event in the Church of the Presentation, Montana, Pretoria. From it we have produced the following article: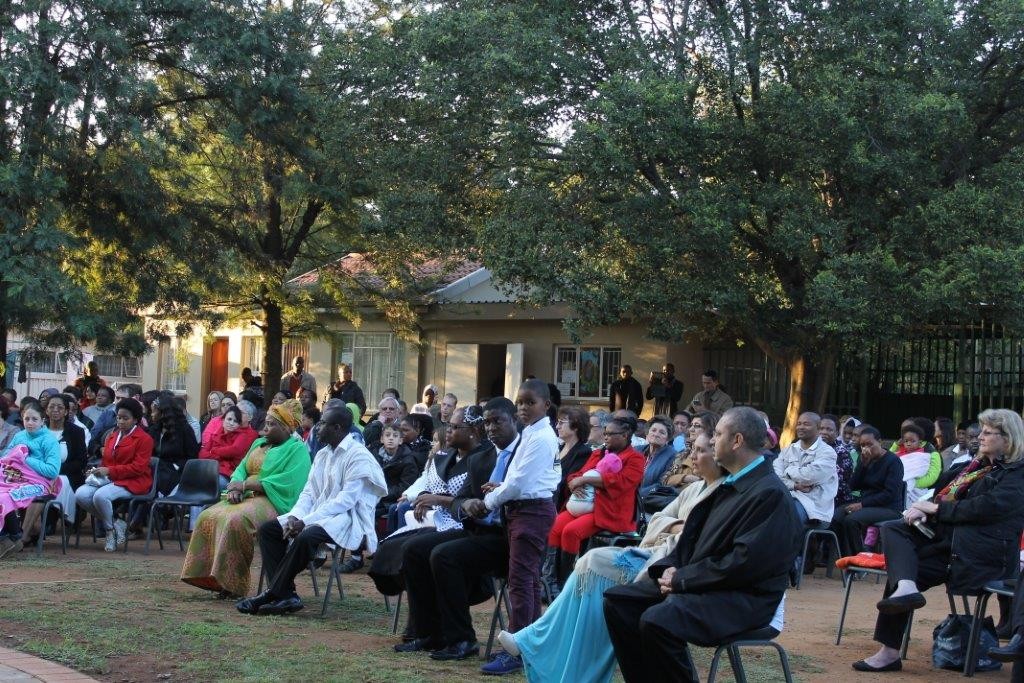 We began on a cool Easter morning at 6am. It was an interesting experience for all of us as it was the first time we had experienced such an event in Montana parish. Our African community was familiar with the concept of the all-night Vigil, beginning at 10pm on Easter Saturday and finishing around 5am on Easter Sunday. Our European members were, like me, only familiar with the traditional routine of Easter services.
Always being open to something new I said lets go for it! Very quickly the ladies came on board and offered to host an Easter breakfast and they promised to solicit Easter eggs. The Easter bunny would be willing to hide the eggs in the church grounds for the children to collect after the service.
Those to be be Confirmed later this year (left) were invited to collectively renew their baptismal vows.
They also undertook to 'wash the feet' of twelve parishioners, indicating by this action that, as confirmed christians, they will serve the people. A good way to ensure that they all would attend and experience the event!!!
It was planned that, during the Easter services, some couples would exchange their marriage vows. Having got their consent, they too were willing to go along with doing so during the Easter Sunrise Service. The parish ladies were willing to 'upgrade' the breakfast to give more meaning to this special moment for the couples.
Musicians and readers played their part. The men of the parish were assigned the responsibility of preparing the grounds. All was in place for the event.
Accompanying this piece is a selection of photos showing the Service. We are grateful to Tracey Rolfe for permission to use the photos included with this article. Additional photos can be viewed by going to the Montana parish web site.
As the pictures make clear the event was very well supported by the parishioners. Congratulations to them! It's great to see so many lay people being creative and open to new initiatives. It's also great to see how all played their parts in undertaking the various roles that such an event required.
But what struck me most, as I reflect now, was that the exercise showed openness on the part of people to new ideas. We can so easily become prisoners to our traditions and cultures. It gave me hope to believe that our people can move beyond the narrow expressions of faith we have grown so accustomed to. These can be so divisive and excluding of each other.
The Sunrise Service was new and could be said to have even sailed close to being unorthodox at times!
On left the newly-weds enjoy their 'Wedding Breakfast' thanks to the wonderful efforts of our Ladies Committee and others.
More importantly I would hope that the many people who attended would see, and be encouraged, that something new and very important happened for our parish. In the Sunrise Service a gesture took place that made clear that we are open and willing to find the deeper centre of our faith. We are a community representing a variety of different cultures, nationalities and people. With responsible reflection and supervision we can be an example and a challenge that Catholics can worship as a "Rainbow Church" in our world today.
Some of the Easter goodies available to all after our Liturgical celebration ended.