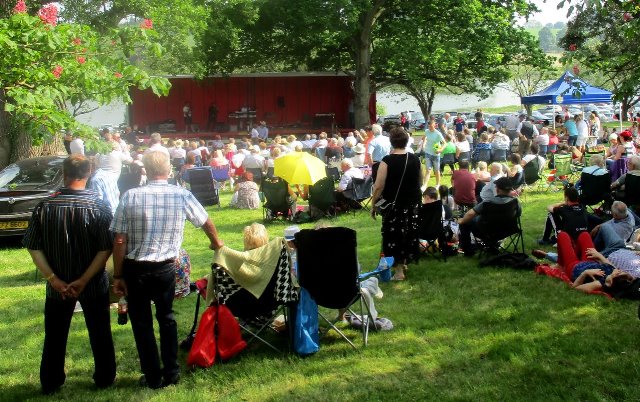 There are days when it feels like Heaven is smiling and Dromantine's Family Funday 2016 was one of those days.
The sun bathed the gathering from a clear blue sky with a warmth that was pleasant and not overwhelming. The sounds of happy children filled the air, while the harmonious hum of adults in quiet conversation competed with the occasional screams of amusement coming from the 'Drop Zone' and familiar country music from the main stage.
It was a festival of delights, with something to satisfy and interest everyone. The smaller children, many adorned with face paint, had their choice of carousels, resplendent with their favourite Disney characters, and bouncing castles too; the older children were seen to drag daddies onto the Bumper Cars; teenagers and some of the more adventurous adults allowed themselves to be locked into chairs on the 'Drop Zone' that rose higher than Dromantine House before plummeting to the earth, as screams of horror turned to peels of laughter and relief.
Giant teddy bears and cuddly toys sat patiently in rows waiting to be won through the throwing of darts, soft leather balls and the firing of air rifles. Some children held handguns that fired, not bullets but bubbles, carried by a gentle breeze across the good-humoured gathering.
And there was plenty for the adults too. An afternoon of country and western entertainment was carried along with constant applause; scores of vintage tractors, some dating back to the 1930s, lined a nearby field; dog handlers entertained the crowds with displays of canine speed, agility and obedience; indoors a falcon and majestic owl gracefully flew between their handler and volunteers.
Venders served up everything from pizzas [made by the children for themselves and their parents], chips and burgers, sausage rolls, to religious objects, clothing, curtain materials, plants and hand painted flowerpots, wall plaques and much more.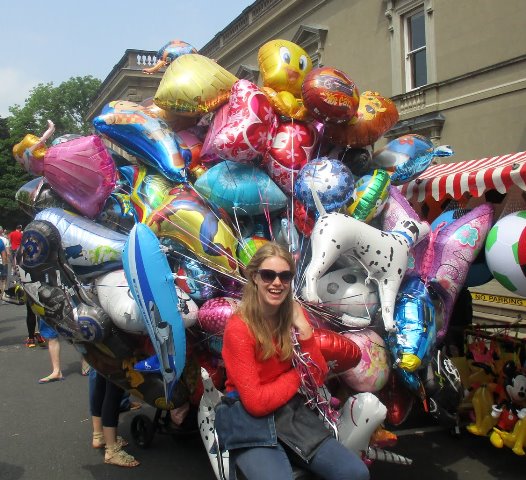 Scores of volunteers were on hand to sell raffle tickets, offer a helping hand, provide directions and keep a watchful eye. The Knights of Malta kept vigil throughout, always ready to offer assistance, if called upon. A male and female officer from the PSNI attended with a confiscated car that had been a danger on the streets of Belfast. Fascinated teenagers were invited to take a closer look while the officers offered friendly advice about road safety and responsibility.
An estimated 3,000 people attended yet another very successful family day at Dromantine. It remains one of the highlights of the SMA Irish calendar and allows us to connect with our supporters and their families by inviting them to enjoy the idyllic surroundings.
The Dromantine Raffle saw the first four prizes going to Garrison, Co Fermanagh [£2,000], Belfast [£1,000], Jerrettspass, Co Armagh [£500] and Randalstown, Co Antrim [£250] and several smaller prizes to different parts of the country.
2016 Dromantine Family Funday is such an enjoyable and successful occasion because of the work of so many 'behind the scenes' people. Our Dromantine staff, particularly the Office and Grounds staff do a huge amount of work in the run up to the day [and afterwards], often unnoticed. The Kitchen staff must lose kilos as they prepare and distribute hundreds of burgers, chicken nuggets, chips… in the kitchen and then in their 'Cookhouse' at the front of the house. Our vast army of SMA volunteers on the day [making sandwiches, teas, car park attendants, security …] help to ensure everything runs smoothly on the day. Each and every one are owed an immense debt of gratitude by the Dromantine SMA community.
And finally a huge Thank You to all our supporters and friends who came from all parts of the country to enjoy the day and support our work, not just in Dromantine, but also our missionaries and the communities they serve in Africa. You are all in our prayers of gratitude and benediction. THANK YOU! MILE BUIOCHAS!! E SE O!!! [Yoruba] ASANTE [Swahili]