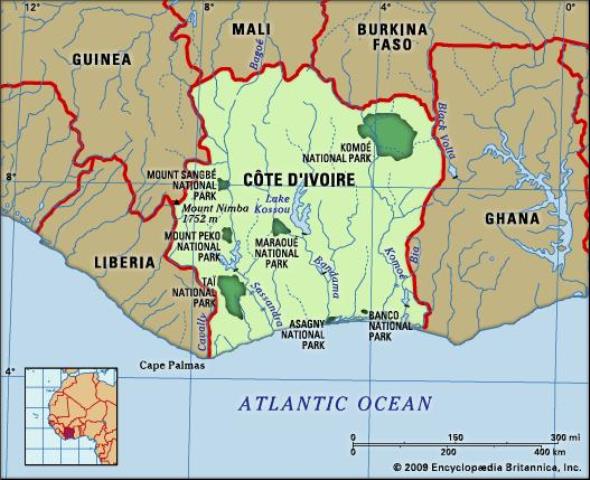 The Vatican news agency, Agenzia Fides, reported on June 22, 2017, the disappointing news that several Government Ministers in the Ivory Coast chose to visit a casino, rather than participate in a national forum, billed as a 'constructive exchange of views', on the plight of refugees.
"I am sad to see that several ministers had been invited for this constructive exchange of views, but only one came. Others preferred to go to the opening of a casino", said Fr. Norbert Éric Abekan, in his speech, during a meeting at the World Refugee Day, held on June 20 at the Institut français in Abidjan, Côte d'Ivoire.
The Catholic priest underlined that clandestine migration is an issue that involves everyone across society. "As a priest, during my travels, I meet Ivorians living abroad who come up to me. Those who are undocumented do different jobs and live invisible lives, fearful of repatriation. We have the responsibility of trying to discourage young people embarking on the path of clandestine migration", Fr. Abekan told the forum.
According to Imam Issouf Doumbia, who lived in the United States for 14 years, families bear a strong responsibility in pushing their children to try the path of illegal migration.
"It is serious when a 14-year-old boy says he has to make a living to help the family," Imam Doumbia said. "It is shocking when a girl says that her absence is not noticeable in her family because there are so many".
For local politicians, the drama of clandestine migration of their fellow countrymen, as noted by Fr. Abekan, does not seem to be as important as opening a new casino.
According to the United Nations High Commission for Refugees (UNHCR) fact sheet published in April/May 2017, Côte d'Ivoire has a total of 958,730 persons who are of concern to the Commission. The majority of these are stateless or at risk of statelessness returnees and refugees. To access the UNHCR fact sheet, please click here.
According to the UNHCR, regarding the economic and social situation in Côte d'Ivoire, an April 2015 report of the Independent Expert on capacity-building and technical cooperation stated: 
"A thriving economy can provide fertile ground for human rights to flourish. The economic growth rate in Côte d'Ivoire was in double figures in 2012 (10.5 per cent) and 8.5 per cent in 2014. Other indicators also point to the country's reinvigorated economy. These include the new investments in infrastructure, the return of the African Development Bank, the resumption of long-haul flights connecting the capital with Europe, the improved business climate reflected by international agencies and the establishment of a commercial court. Another symbolic and timely event that raised hopes was the crowning of the Côte d'Ivoire football team as champions of the Africa Cup of Nations on 8 February 2015" (UNHRC, 27 April 2015, p. 7)
The full report may be accessed by clicking here.
The Society of African Missions has served the Ivory Coast for 122 years and currently has 38 missionaries there. You may read more about our Ivorian mission by clicking here.