Thumbprint Campaign for Climate Justice
WHAT IS CLIMATE JUSTICE
Climate Justice is defined as an ethical or moral consideration of the effects of Climate Change; looking at how its causes and effects relate to justice, particularly environmental justice and social justice.
Read more
The pollution and carbon emissions we cause are damaging our environment to the extent that it is now a cause of great concern. The great injustice of climate change is that the poorest who live in less developed parts of the world, and who do least to cause climate change, suffer most. Millions have lost homes, land and livelihoods to encroaching deserts and seas.  We are failing in the task of caring for creation. This is a matter of both Faith and Justice. We cannot love our neighbour unless we care for the world that God gave us to live in and share with each other. We must therefore, as part of our daily living, take greater care of creation.
HISTORY OF THE CAMPAIGN
In order to raise awareness and understanding of what Climate Justice is and to encourage action to achieve it the SMA initiated a Campaign that was launched in May 2015.  
Read More 
The Thumbprint Campaign for Climate Justice asks individuals to promise or pledge to be better guardians of God's creation. People are asked to take greater care of their own environment where they work or live and to use energy, food and other everyday materials more carefully. 
 Ou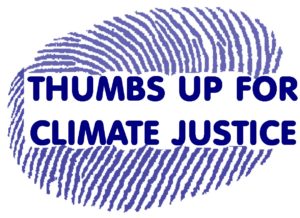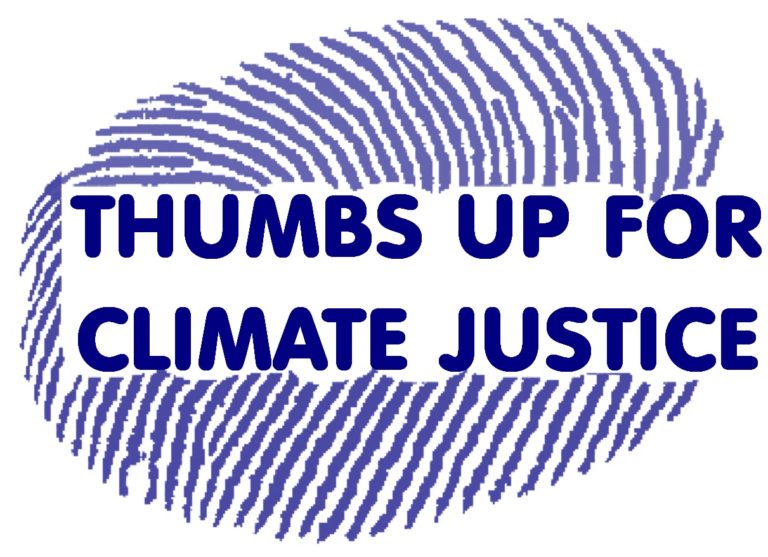 r thumbprint is something unique, something that identifies each of us from all others in the world. The contribution I can make to Climate Justice is just as unique because only I can make it, through the actions I take and the decisions I make everyday. At the core of this campaign are the beliefs that acting to reduce climate change is a matter of faith and justice; and also that the contribution we as individuals make can make a difference.  The Campaign asks individuals to commit to making this difference and in doing so to Act for Climate Justice. 
The centra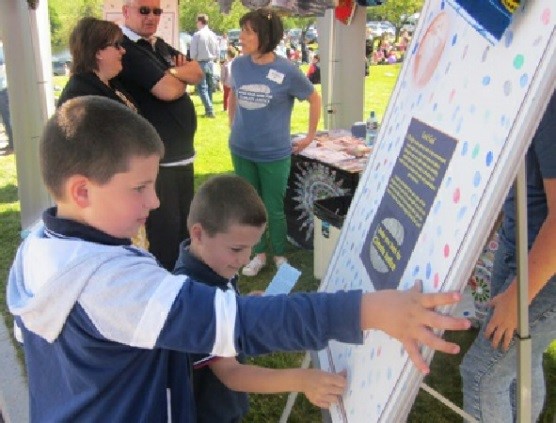 l act of the Thumbprint Campaign for Climate Justice is putting one's thumbprint on a Pledge or Promise Sheet and on a Card containing the Campaign Pledge on one side and a list of recommended acts for Climate Justice on the other. Those participating in the campaign keep the card as a reminder of their commitment to Act for Climate Justice.  Thie commitment ask people to take greater care of their own environment where they work or live and to use energy, food and other everyday materials more carefully.
Thumbprint Campaign Pledge
Lord God, I pledge to take greater care of my environment, to do what I can in my own home and place. I promise to use your gifts wisely and carefully, mindful that what I do today is affecting our world, the lives of others far away and generations yet to be born. I place my thumbprint here as a sign of this pledge and I ask you for the strength to put it into action in my life and in the example that I give to others.  AMEN.
Please click on he link below for one of two campaign videos giving a short overview of what the Campaign is all about.   
Video explaining the Thumbprint campaign    An alternative version of the film, prepared especially for use with younger children and is available via the link to Campaign resources below.
Thumbprint Campaign Resources

     Click here
If you need any more information about the Campaign contact [email protected] or [email protected]