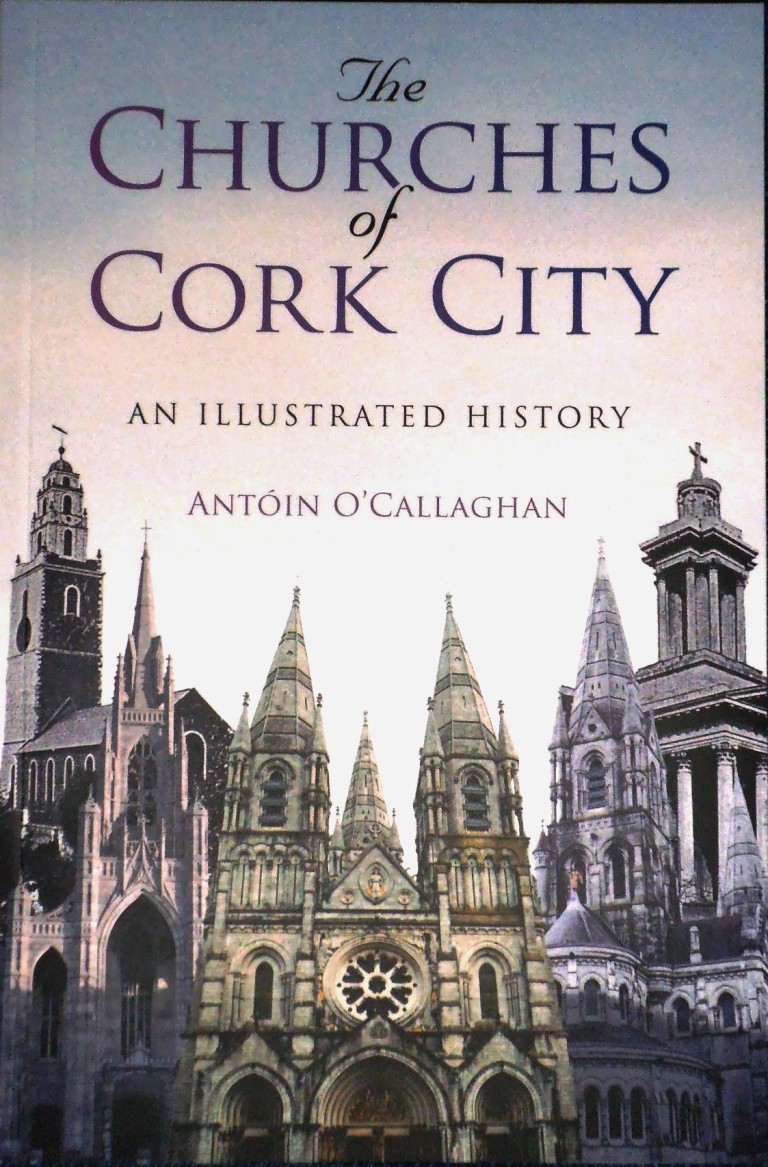 The churches, chapels and meeting houses of Cork are the bedrock of the city.
They represent the finest of architecture, house some of our most treasured art and their development mirrors  and records the growth of the city itself. From secular diocesan development to the arrival of mendicant orders; from the penal turmoil of Catholicism to the emergence of established and dissenting faiths and on to the eventual re-emergence and growth of Catholicism during the nineteenth and twentieth centuries, places of worship hold embedded within their walls much of the history of Cork.
Noted Cork historian, Antóin O'Callaghan, has compiled this history of the Churches of Cork City in a richly-illustrated book. It includes some pages on the two SMA churches – in Blackrock Road and Wilton – commonly called 'the Afs' by older generations of Cork people. It is published by The History Press.
A comprehensive and accessible guide for locals, tourists and historians, this work provides a fascinating insight into the wider history of Cork for well over a thousand years.
Antóin will be launching his book on Thursday, 7 April, @ 7pm in the Cork City Library, Grand Parade. All welcome.
For further information:  [email protected]   or  www.thehistorypress.ie