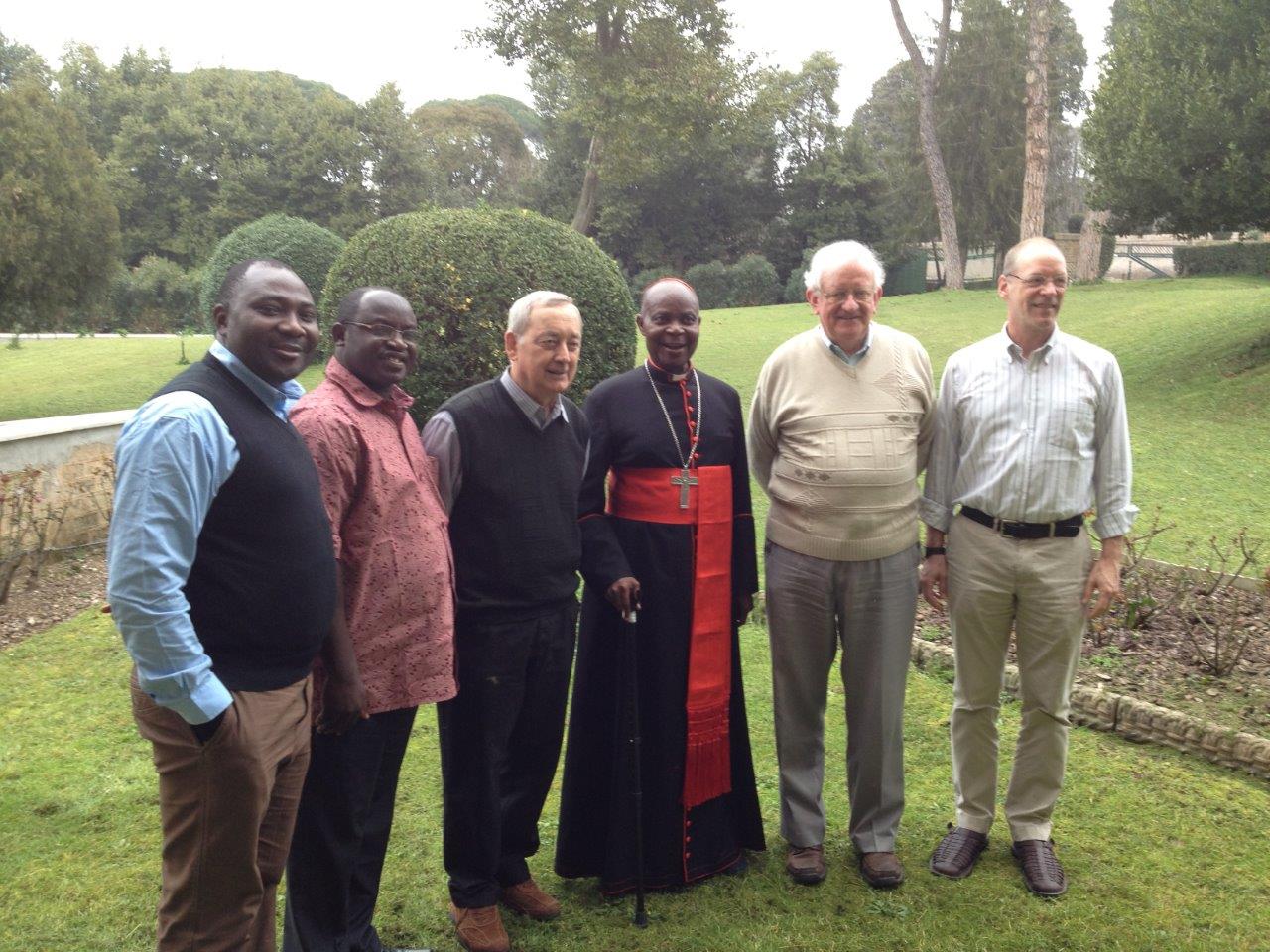 The SMA Superior General, Fr Jean-Marie Guillaume, with the consent of his Council recently admitted His Eminence Anthony Olubunmi Okogie to Honorary Membership of the Society of African Missions.
Cardinal Okogie is the Archbishop-emeritus of the Archdiocese of Lagos, of which he was Pastor for 39 years.
He was ordained a priest in 1966 for the Archdiocese of Lagos. In 1971 he was ordained as Auxiliary bishop of Oyo. Less than 13 months later he was translated to Lagos as Auxiliary to Archbishop John Aggey. He succeeded him as Archbishop on 13 April 1973.
On 21 October 2003 Pope John Paul II elevated the Archbishop to the College of Cardinals. He is thus the only Nigerian to have participated in two Papal Conclaves. Cardinal Okogie's resignation as Archbishop of Lagos was accepted on 25 May 2012, having served for over 39 years in that capacity. During those years the spiritual and physical development of the Church in Lagos has been tremendous. His Eminence has been a wise and prayerful Pastor to the flock in Lagos for all his ministry.
Your Eminence, Welcome to the Society of African Missions!
Our picture shows Frs Bitrus Maigamo, James Owusu-Yeboah (SMA Regional Superior, Ghana), Jean-Marie Guillaume (SMA Superior General), H E Cardinal Okogie, Tom Curran (SMA General Councillor) and Tom Wright (SMA General Councillor). This picture was taken after the Cardinal had participated in the Conclave which elected Pope Francis.