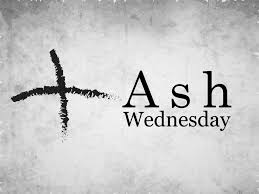 We have a task to transform our world, near and far, into how God created and dreamed it. We are called to evangelize because, We Are Missionaries.
As we begin the Holy Season of Lent, let us reflect on the United Nations preamble to the Sustainable Development Goals, which Fr. Julio César Rioja, cmf, believes is 'How God wanted and created the world to be.'
He also writes: "Lent is a time of change. As Pope Francis proposes to us in the encyclical Laudato Si (LS) and from which most of this reflection is based, Lent could be an opportunity not only for ecological conversion but also transformation in the social, spiritual and Christian dimensions of life."
After the UN preamble, Fr. Rioja offers us a methodology for reflection:
"With the method: To See, To Judge, To Act, we propose for you to see the reality presented to us by the Sustainable Development Goals, from the biblical readings of each day, and an action, which although sometimes expressed in prayer and poetry, each one of us will have to concretize.
We have a task to transform our world, near and far, into how God created and dreamed it. We are called to evangelize because, We Are Missionaries.
UN Preamble:
"The United Nations Agenda 2030 is a plan of action for people, the planet and prosperity.
It also aims to strengthen universal peace within a broader concept of freedom. We recognize that the eradication of poverty in all its forms and dimensions, including extreme poverty, is the greatest challenge facing the world and a prerequisite for sustainable development.
This plan will be implemented by all countries and stakeholders through a collaborative
partnership. We are determined to free humanity from the tyranny of poverty and deprivation and to heal and protect our planet. We are determined to take bold and transformative steps urgently needed to steer the world back to a path of sustainability and resilience. As we embark on this journey together, we promise that no one will be left behind.
The United Nations' 17 Sustainable Development Goals and the 169 targets we announce today demonstrate the magnitude of this ambitious new universal Agenda. They are intended to take up the Millennium Development Goals and achieve what they failed to achieve. It also aims to realize the human rights of all people and to achieve gender equality and empowerment of all women and girls. The goals and targets are integrated and indivisible and combine the three dimensions of sustainable development: Economic,
Social and Environmental.
The Goals and targets will stimulate action over the next 15 years in the following areas critical to humanity and the planet.
People: We are determined to end poverty and hunger in all its forms and dimensions,
and to ensure that all human beings can realize their potential with dignity and equality in a healthy environment.
The Planet: We are determined to protect the planet from degradation through sustainable consumption and production, sustainable management of its natural resources and needed measures to address climate change, so that it can meet the needs of present and future generations.
Prosperity: We are determined to ensure that all human beings enjoy a prosperous and full life, and that economic, social and technological progress takes place in harmony with nature.
Peace: We are determined to foster peaceful, just and inclusive societies that are free from fear and violence. There can be no sustainable development without peace, nor peace without sustainable development.
Partnerships: We are determined to mobilize the means to implement this Agenda through a revitalized Global Partnership for Sustainable Development, based on a spirit of greater global solidarity and focusing particularly on the needs of the poorest and most vulnerable in collaboration with all countries, all stakeholders, and all people.
The connection between the Sustainable Development Goals (SDGs) and their need for integration are of crucial importance in fulfilling the purpose of the new Agenda. If we achieve that to which we aspire in each and every aspect of the Agenda, the living conditions of all people will be improved greatly, and our world will become a better place".
SEE:
How is it that many people live every day on what a cup of coffee costs in the developed world? Extreme poverty assails us in photos of the children of Yemen and in the reports of any African country. This is an invitation for us to conversion.
JUDGE: It is not a question of giving published data and statistics that can leave us cold, but it will be necessary to remember some information during these days of Lent. To eradicate poverty is possible.
What we lack is a will and what we have is too much hypocrisy. We need not rend
our garments but give our hearts and share our resources. Above all, we need to change
our mindset in order to influence others positively.
READINGS ASH WEDNESDAY
Now it is the right time to be converted to God. Rend your hearts, not your garments. Be reconciled with God: now is a favorable time (2 Cor 5,20).
• Your Father, who sees in secret, will reward you (Mt 6,1).
ACT:
Lord of life, our hearts are again filled with gratitude.
For when one is hungry, another shares their food.
When one is thirsty, another gives a cup of water.
When someone asks questions, another listens and responds.
When one is lost, another searches for her.
When someone is cursed, another gives blessing.
When one is sick, another cares and brings healing.
When someone's been kicked out of their house, someone opens their doors.
When someone has lost all hope, another walks with them.