There is growing apprehension in Kenya as the August General Elections approach. In the 2007/08 elections, an estimated 1200 people died and over 600,000 were internally displaced, with bad blood between the Kikuyu and the Kalenjin people in the central Rift Valley accounting for much of the violence.
The issues are not unlike the Irish question over the centuries between the native Irish and external settlers, which still has resonance in the northeast of Ireland to this day.
The Kalenjin consider the land their ancestral heritage and see the Kikuyu, once favoured by the British colonial administration, as encroaching planters, appropriating what belonged to them for untold generations.
As with Ireland, when politicians seek to exploit historical memories and grievances, it takes little to transform a spark into a detonator. It happened in 2007/08 and there are real fears that it might happen again, if not in the August elections, then in the 2022 Presidential elections, particualary if a pact between President Uhuru Kenyatta, a Kikuyu, and the Deputy President, William Ruto, a Kalenjin, is not honoured.
The IRIN news agency published an analysis by freelance journalist, Charlie Ensor, on 26 June 2017, headed: "Kenya reconciliation faces major election test", reporting from Nakuru in the central Rift Valley.
There is, at present, a fragile peace and reconciliation process. But it is not dealing with the structural cause of seething anger and suspicion, which is centred on land rights and distribution, exacerbated by climate change, diminishing water reserves and growing tensions between farmers and herders.
Kenya, like Ireland – like everywhere – needs politicians who refuse to exploit ethnic tensions in order to win elections. That is the litmus test today in the central Rift Valley. And some already have succumbed to stoking hate and deaths and injuries have already been caused.
There are observers who see the 2014 collapse of the International Criminal Court indictments against Kenyatta and Ruto (for their alleged roles in inciting violence in the 2007/08 elections) as a setback. Consequently, there is little deterrent for those politicians who might seek to exploit violence for votes.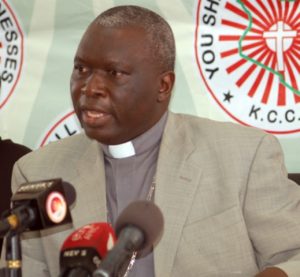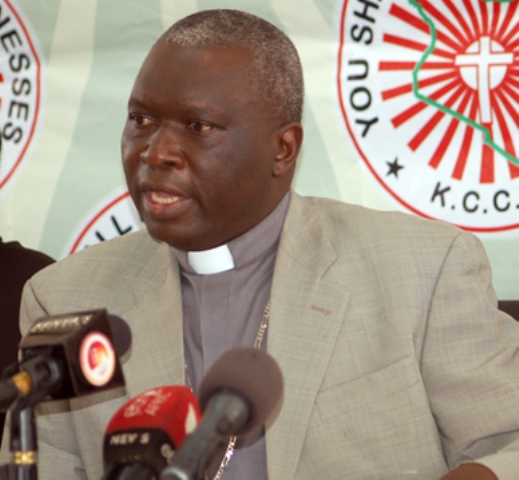 Among those worried about the specter of a violent campaign are Kenya's Catholic bishops, who offered an unusual public statement May 3 expressing concerns that the parties will be unable to organize a "clean and transparent" election.
"The fear of widespread violence erupting cannot be ignored," Bishop Philip Anyolo, chairman of the bishops' conference, said in a statement.
"We are already witnessing that communities are beginning to be suspicious of one another, investors are wary of investing in Kenya, foreign tourists and other visitors are cancelling their visits to the country due to security uncertainties, lenders employ a wait-and-see attitude, and the general economy of our country has stalled. Many Kenyans seem to have lost confidence in the capacity of institutions, bodies, individuals and even their own leaders."
On June 20 the Kenyan Conference of Catholic Bishops issued a further statement urging politicians to avoid inflammatory rhetoric aimed at opposition candidates. Thay have called upon all politicians to foster the concept of a unified Kenyan nation by refraining from igniting tribal and ethnic passions. They have called upon the Kenyan people to resist and reject all forms of incitement to hatred and violence.
Let us unite our prayers with the Kenyan people. Let us continue to pray for all Kenyan people whom we know from experience, irrespective of their ethnicity, are a good and generous people. A people who have, and can continue to be, a beacon of hope for all of Africa.
The Kenyan Bishops statement may be accessed by clicking here.
You may read the full IRIN article by clicking here.