Archbishop Jude Thaddeus Okolo described a recent visit to Wilton as a 'personal pilgrimage'. The Archbishop was visiting Wilton for the first time since his appointment as Apostolic Nuncio to Ireland. The Nuncio who hails from Nigeria was visiting Wilton to celebrate Mass on the occasion of a program hosted at the SMA Parish Centre attended by 170 women.
Archbishop Okolo took the opportunity to visit the grave of Fr Greg McGovern, the SMA missionary priest who baptised him and gave him his First Holy Communion as a young boy in Nigeria. It was refreshing to hear the Nuncio speak so passionately about his experience of Fr. Greg as a young boy. In his homily the Papal Nuncio said: 'I grew up wanting to take the place of Fr. Greg at the altar someday'.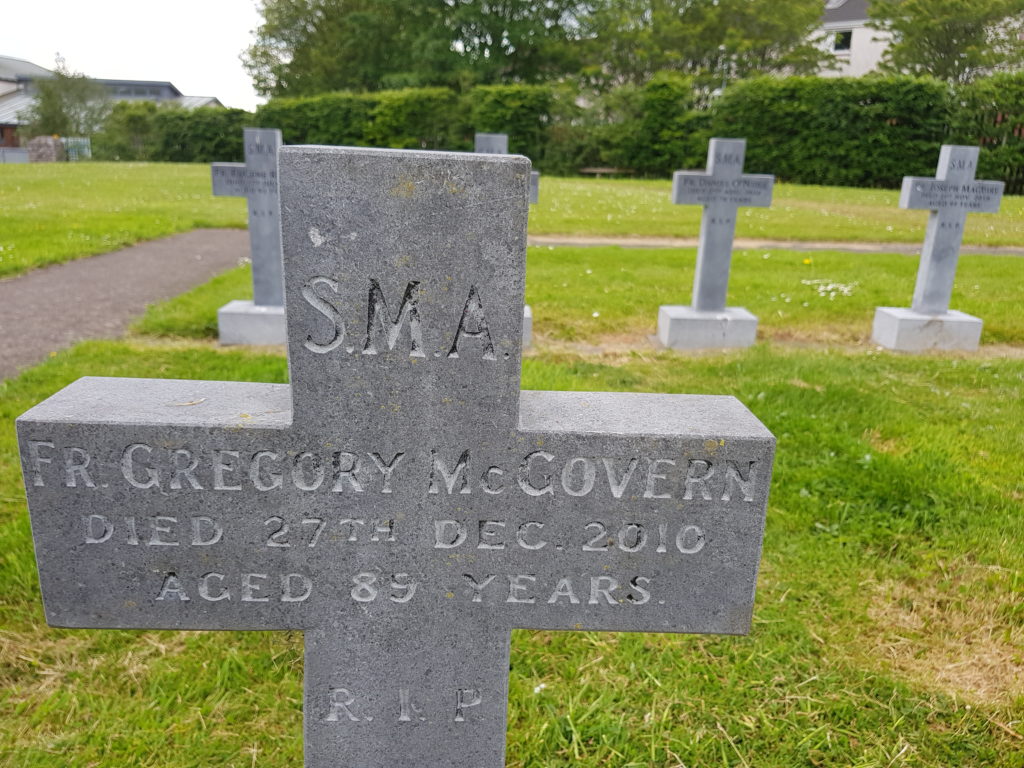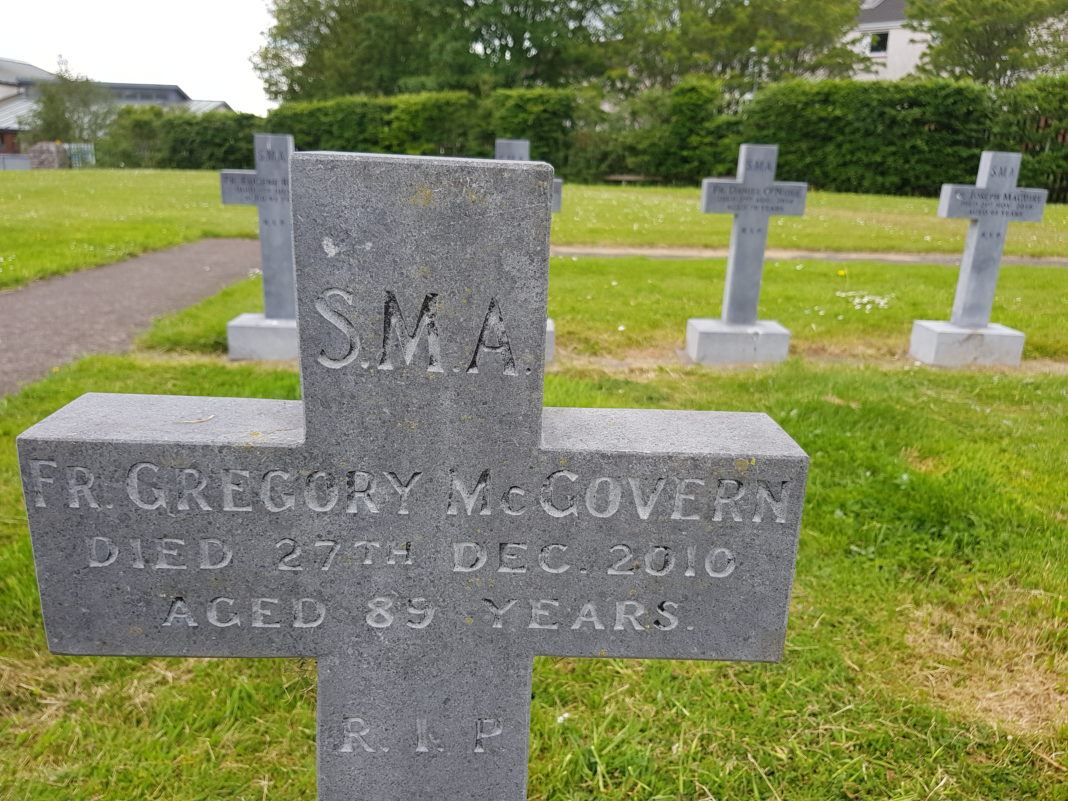 The Nuncio was also grateful to visit the grave of another SMA who held a special place in his childhood. It was the grave of Bishop John McCarthy, the first bishop of the Diocese of Kaduna He is pictured at the grave with one of our retired Bishop's, Bishop Paddy Harrington.
It was an enriching experience to witness the appreciation of one of our departed SMA priests being expressed so sincerely at the Mass by the Nuncio. The congregation were certainly touched by his words. I suppose we play down the efforts we have made and the time we have given to the building of the church in Africa.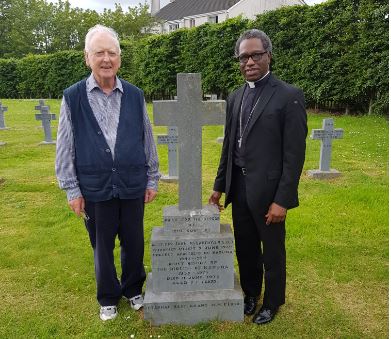 By coincidence on the same day I met with a woman on a visit to Ireland from America who was determined to visit the graveyard to pay her respects to her one and only uncle, Bro Michael Walsh. The woman once she saw the grave knelt to the ground and shed a tear and said a prayer for someone who still meant so much to her.
Fr. Greg's and Bro Michael's graves are just a couple of the many graves in the graveyard in Wilton. It's one of the joys of working in Wilton to regularly see family and friends come and pay their respects to one of our men who obviously meant so much to them during their lives.