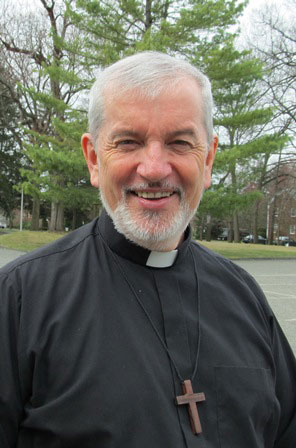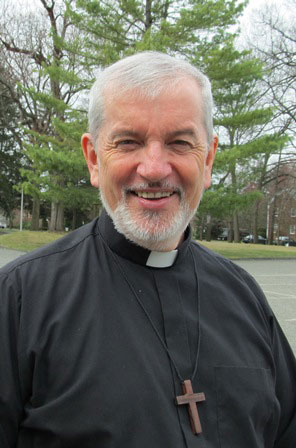 My four-month sojourn in the Holy Land (in 2002) remains one of the great blessings of my life. Fr Bargil Pixner wrote a book in which he suggests that the Holy Land itself (with its buildings, ruins, people, nature etc.) is a "fifth Gospel" which brings to life the other four Gospels and tells us much about Jesus. During my stay there I came to understand what he meant.
A good example is the Church of the Holy Sepulchre in Jerusalem. This Church is built over the place where Jesus was crucified, buried and rose from the dead; arguably the holiest place on earth. But what a place! Pilgrims who expect the most important church in Christendom to be magnificent and awe-inspiring (like St Peter's in Rome) are often shocked when they encounter it for the first time. They get their first view when they turn a corner in a narrow souk and see a heap of ancient and unattractive grey buildings seemingly stuck on to each other without any plan. It is dark and gloomy inside – and, depending on how many services are going on, can also be very noisy. Latin Catholics, Greek Orthodox, Armenians, Copts, Syrians and Ethiopians all cling to their jealously-guarded corners of Holy Sepulchre, ever-watchful for any infringement of their rights by the others. Sometimes when an encroachment happens, as it did during my visit there, they even come to blows. On that occasion the Israeli police were called in to separate them; Jewish police keeping Christian groups apart! Two Muslim families have held the keys of the church (locking it each night and opening it again each morning) since the Ottoman Turks ruled the Holy Land centuries ago because the Christians were locking each other out!
Pilgrims who expect to find a holy, reverential place of worship are shocked by what they find. In this holiest of places the sick condition of our sinful humanity is so sadly apparent. But in a very real way this aspect of the Holy Sepulchre has a great message for us. It was into the mess of humanity that Jesus came to bring hope! Somehow a quiet, beautiful church full of peace and tranquillity does not reflect how life really is. The Church of the Holy Sepulchre in Jerusalem truly mirrors the human condition better than any other.
It was in this place that Jesus gave his life for us – that they buried him – and that three days later he rose again in glory! On this spot hope was born to a sick and sad world… like a beautiful flower pushing up through the dung heap. His resurrection is our hope! He is the hope of our world! He is our own personal hope! Alleluia!
Fr Pat Kelly SMA – Easter 2016
A note about Fr Pat: Belfast-born Fr Pat Kelly was ordained in June 1974 and was appointed to serve in Liberia, west Africa. After five years he was recalled to Ireland to serve on the SMA Vocations team. In 1985 he, along with Fr John McCormack, established the SMA presence in the Philippines. In 1989 Fr Pat was asked to take on the task of establishing the Indian branch of the SMA. Up to then several SMAs had visited Madras (now called Chennai) to examine the possibilities of establishing the SMA there, the land where our Founder had once served as a missionary priest and bishop.
For the next twelve years, until 2001, Fr Pat travelled all over Tamil Nadu and adjacent States to make the SMA known among people and clergy and to recruit candidates for missionary priesthood in Africa. During his time there he built two SMA Formation Hosues – at Mangadu and Karumathur.
He also established the SMA Sponsor Movement and this was a growing source of local support to the Indian SMA when Fr Pat handed over in 2001. Because of visa regulations he could only spend six months in any one year in India, the rest of his time was spent fund-raising for SMA India in Europe and North America. When he left India in 2001 Fr C J Antony of the Indian District-in-Formation became the first local superior.
Fr Pat was appointed (in 2002) as Director of the SMA International Development Office, based first at our Generalate in Rome and from 2005 at our SMA American Provincial Headquarters in Tenafly, New Jersey. Click on the above link to contact him or learn about his present assignment.