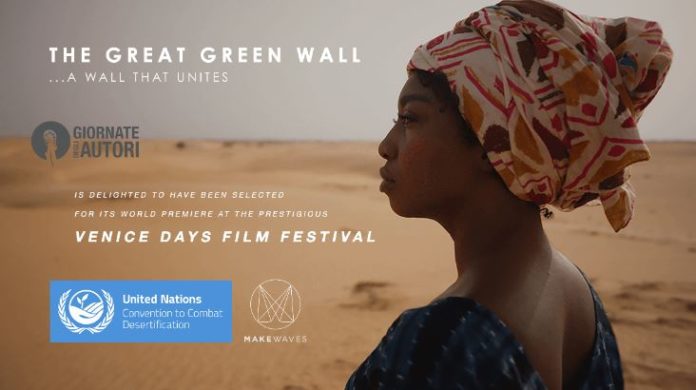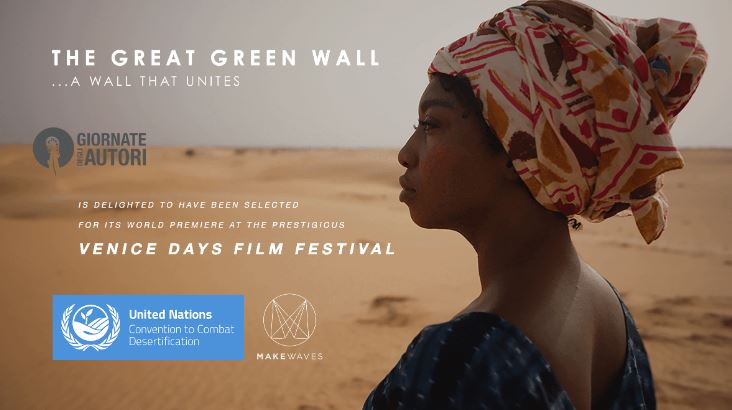 As part of the SMA Provincial Assembly, filmmaker, Sarah McDonald, travelled to Dromantine to offer a private screening of her new film 'The Great Green Wall'. 
Sarah commented that the audience, which included experienced and long-serving SMA and OLA missionaries were here 'toughest audience yet', given the collective knowledge of Africa in the room. All, without exception, were deeply moved by the new documentary that tells the story of Africa's epic Great Green Wall ambition and many of the Climate Breakdown issues it seeks to address, including emigration, food security, land regeneration and radicalization. 
On 23 July, Sarah informed the SMA Communications Officer that The Great Green Wall documentary has been officially selected by the prestigious Venice Days Film Festival, for its World Premiere. Venice Days is an independent section within the Venice Film Festival.
You many view some press coverage about the selection of the documentary by the Venice Film Festival by clicking here.
The Great Green Wall will be screened as part of Venice Nights on Saturday 31st August, 2019.
Sarah writes: "Please feel free to share on your social media and use the following message :'#MAKE Waves and #UNCCD are delighted to announce 'The Great Green Wall' documentary will receive its worldwide premiere in Venice! Details to follow…@giornatedegliautori @#BiennaleCinema2019 #venicefilmfestival "
The SMA have been given permission to host the Irish Premier of the documentary in the Autumn. We are currently finalizing a date and venue and shall inform our readers as soon as details are confirmed.