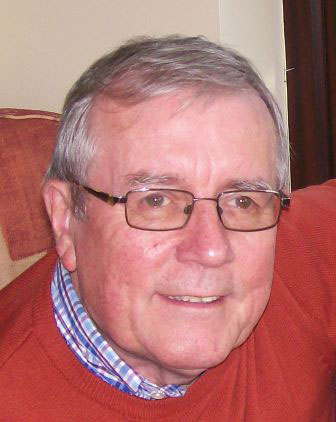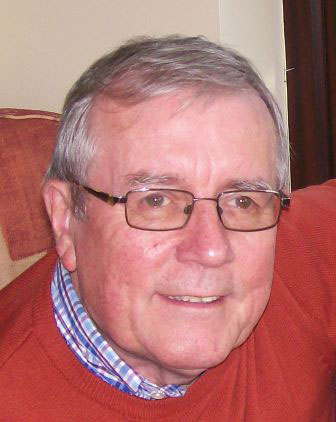 The death of Irish rugby legend, Dr. 'Jackie' Kyle, will resonate with many SMA priests, certainly those who worked in Zambia and many other sports-minded non-Zambia SMA colleagues. Fr. Peter McCawille [pictured] corresponded with Dr. Kyle many times over the last twenty years, often posting him letters, videos and newspaper articles.
During a recent visit home from his mission in Nigeria Fr. Peter heard Miriam O'Callaghan's interview on RTE with the star of Ireland's 1948 Triple Crown and Grand Slam championship team. In the interview he heard Dr. Kyle speak of his battle in recent years with illness. A few weeks later Fr. Peter visited Dr. Kyle at his home in Bryansford, Co. Down. They spent 15 minutes chatting, along with Dr. Jack's daughter, Justine. Fr. Peter presented him with a copy of his book of sporting profiles, A Sporting Mission, [which includes an article on Dr. Kyle titled 'The Jewel in the Triple Crown' which was based on an interview with him in his home in Chingola, Zambia in 1994]. At the end of the visit Fr. Peter reminded him that he had many years ago performed minor surgery on an SMA priest called Fr. Michael Igoe. Dr. Kyle replied, 'Yes, I remember something about that. I think he gave me a few golf balls at a time when they weren't easy to find in Zambia.'
At the end of the visit, Fr. Peter enquired if they could pray together to which Dr. Jack replied, 'I would be honoured'. All three prayed together and Fr. Peter took leave of, not only a sporting giant but also a man of God who gave thirty-four years of his life in the service of God's people in Zambia.
May his gentle soul rest in peace.
An updated version of the article, The Jewel in the Triple Crown, is reproduced here as a tribute to one of Ireland's finest.
The Lord is my shepherd, there is nothing I shall want.