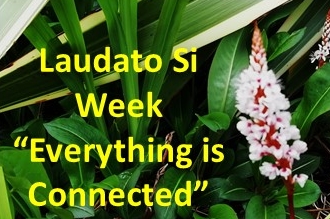 As we continue to mark the 5th Anniversary of Laudato Si' this page is a journey of reflection. We ask that you take time to stop at each of the four stages it contains, ending with a moment of prayer.
LAUDATO SI – A summary from CAFOD
This page includes a number of different elements. The first is a short video from CAFOD – it was designed for Secondary Students in the UK.  It is a useful summary to remind us of the core messages of Laudato Si, why it was written, what it says needs to be done to care for creation, to care for human kind and the part each of us had to play in this task.
In the second element on this page Dympna Mallon, the SMA Laity Coordinator leads us through a personal reflection on Laudato Si and the effect it has had since its publication in 2015. 
Dympna Mallon – Reflection on Laudato Si'
Has anything changed, has it made a difference?  Has the Encyclical's message that all our actions have an effect on the planet and on the poor made us change how we live? 
In this extraordinary time has Laudato Si' any relevance, is it a source of hope, of guidance of finding a way to make sense of the enormous changes that Covid-19 has brought and will it help to lead us out of this time, into the future, to a better world? (For best viewing click on on the Play Button and then click the expand icon on the bottom right of the YouTube screen)
The third element on this page is a video called Gratitude that has been viewed over five and a half million times since it was posted on YouTube in 2011. 
It tells of he beauty of nature, shown through the awe-inspiring photography of Louie Swartzberg and the words of Benedictine monk Brother David Steindl-Rast. In itself this video serves as a meditation on being grateful for every day but as we look at it in the context of this time, as we live through the Corona Virus pandemic, it also reminds us that "everything is connected" and tragically, this health catastrophe has much in common with the ecological catastrophe. "Both are global emergencies that will affect many people, both directly and indirectly. Both are experienced most deeply by the poor and vulnerable, and both expose the deep injustices in our societies. Both will be solved only through a united effort that calls on the best of the values we share."  (From www.laudatosiweek.org/coronavirus )
PRAYER
All-powerful God, you are present in the whole universe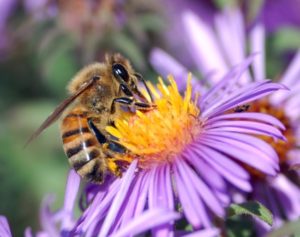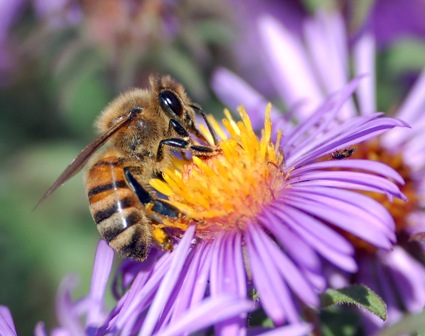 and in the smallest of your creatures.
You embrace with your tenderness all that exists.
Pour out upon us the power of your love,
that we may protect life and beauty.
Fill us with peace, that we may live
as brothers and sisters, harming no one.
O God of the poor,
help us to rescue the abandoned and forgotten of this earth,
so precious in your eyes.
Bring healing to our lives,
that we may protect the world and not prey on it,
that we may sow beauty, not pollution and destruction.
Touch the hearts of those who look
only for gain
at the expense of the poor and the earth.
Teach us to discover the worth of each thing,
to be filled with awe and contemplation,
to recognize that we are profoundly united
with every creature
as we journey towards your infinite light.
We thank you for being with us each day.
Encourage us, we pray, in our struggle
for justice, love and peace.
AMEN