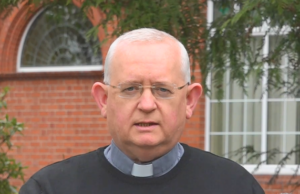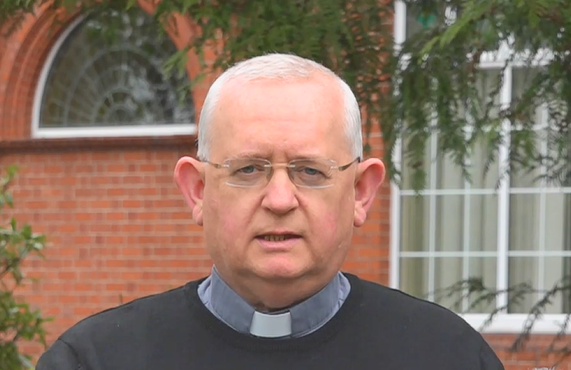 My dear friends, we are living in the midst of a crisis none of us could have imagined just a few weeks ago. Covid-19 has changed our lives and the way we must live together as human beings and as people of faith.   
Our SMA members and staff are implementing the recommendations of the HSE and the government. I have been in contact with our SMA missionaries in Africa and around the world and I know that they are well. They too are taking the necessary measures to protect themselves in their parishes and places of work. Please join us in praying for them.
I want to assure you, as part of our wider SMA family, our co-workers, friends and supporters that we are praying daily for you, particularly at Mass, for your safety and that of your loved ones.
We may be anxious and afraid at this time but there is much that we can do and which will witness to our faith. As Christians, we are called to love one another, and to care for each other. This means acting responsibly and putting our personal comfort, our freedom or preferences aside in favour of the common good and the safety of all. It is important that we support each other in these difficult times. We need to stay calm and not give in to fear or panic or pass on rumours. While we must self-distance ourselves, we can still stay in touch by phone, by letter or other social media.
Please don't forget those who live alone, those who are sick or elderly. We can, in a safe way, provide them with the material and practical support they need.   Pray for those who are afraid, anxious, sick or in mourning. In these ways we can show solidarity in spite of the need to remain apart. In a particular way we need to pray for those who are putting their lives at risk for us – the healthcare workers and all those working in doctors' surgeries, clinics and hospitals, the Garda Siochána, the HSE, politicians, the volunteers caring for the vulnerable throughout the country and so many other Good Samaritans.
Please remember that God is always with us. He doesn't isolate Himself from us, nor distance Himself from us. We take comfort from the scripture passage: (Mt 18:20) which says "Where two or three are gathered in my name, I am there among them"
On behalf of the SMA, I send you all our very best and prayerful wishes.
May God bless each of us. May He watch over us, protect us and keep us safe. Amen.
Fr Malachy Flanagan SMA
Provincial Leader