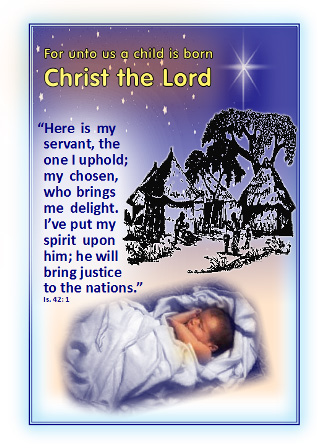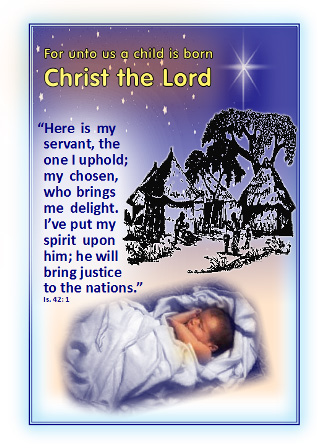 This holy season is a reminder that we, as Christians, are called to continue the work of the Christ-child born in Bethlehem. We are, as proclaimed by Isaiah, God's chosen servants sent to bring justice to the nations.
During the Christmas period, using our Prayer for Justice and Peace, we ask you to join us in praying for all those who suffer injustice and who lack the peace and goodwill that this season proclaims. Click here for Justice Prayer
We also ask you to remember our confrere, Fr. Luigi Maccalli SMA, who remains missing at this time, following his abduction by jihadists last September. May the hope of Christmas sustain Fr. Luigi, has family, friends, confreres and all those whom he served with great loyalty and love throughout Africa. 
Lord, may we truly be servants bringing peace to the nations. Amen
Our sincere thanks to all those who have supported our work during 2018 through their prayers, good wishes and by giving of their time and financial support. We are most grateful.
Wishing you a Happy and a Peaceful Christmas