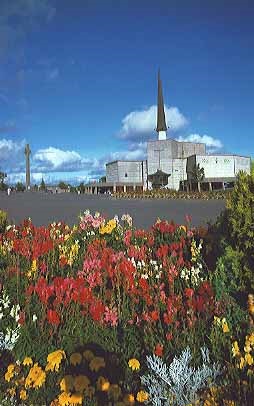 The SMA Provincial Leader, Fr Michael McCabe, preached at the opening evening of the SMA Novena in honour of Our Lady at St Joseph's SMA Church, Blackrock Road, Cork.
In this Jubilee Year of Mercy we begin our novena to Our Lady by invoking her as Mother of Mercy. We turn to her for the help we need to experience and appreciate God's mercy in our own lives and become better witnesses of that mercy in our relationships with others.
Mercy is invoked in many prayers we say to Our Lady.  In the Salve Regina we pray: "Hail Holy Queen, Mother of Mercy… Turn your eyes of Mercy towards us".
In the Memorare we cry out to Mary: "Despise not my petitions but in your mercy, hear and answer me".
Some of you I'm sure are familiar with the vision of Sr Faustina in which Mary said to her:  "I am not only the Queen of Heaven, but also the Mother of Mercy, and your Mother." Saint John Paul II, who had a great devotion to the Mother of God, spoke often of Mary as Mother of Mercy.
In Hebrew, the word for mercy is the same root word as the word for a Mother's womb. At a time when the people of Israel felt abandoned by God, when they were in exile far away from homeland, the Prophet Isaiah assured them of God's Love in these memorable words:  "Can a woman forget her child, that she should have no compassion on the child of her womb? Even if these may forget, yet I will not forget you. Behold, I have engraved you on the palm on my hand".  Mary, bore Jesus in her womb 'with love beyond all telling", to borrow the words of one of the Advent prefaces.  And, as our Mother, she continues to nurture the birth of Christ in our hearts, drawing us continually into the fountain of God's mercy.
Mercy is God's greatest attribute. The Name of God is Mercy is the title of a beautiful little book on mercy by Pope Francis.  Throughout the Old Testament, God revealed himself as one who has never ceased to show mercy to his people. Israel's Prayer. No matter how often the people turned away from him, God never rejected them but constantly sought them out and assured them of his mercy and pardon. We have a striking example of in the Prophet, Hosea, whom the Lord asks to take back his unfaithful wife – as a sign of his merciful attitude toward the People. Israel's prayer is replete with reference to God's mercy. "The Lord is merciful and gracious, slow to anger and abounding in mercy" (Ps. 103)
The New Testament does not speak as frequently as the Old Testament does about mercy. It speaks rather of Jesus Christ and his mission but, in doing so, shows us the mercy of God in action. Jesus is, as Pope Francis tells us "the face of the Father's Mercy". The American poet, Robert Frost, expresses this fundamental truth of the Gospel memorably in the following lines from his poem, A Masque of Mercy:
Christ came to introduce a break with logic
That made all other outrage seem as child's play:
The Mercy on the Sin against the Sermon.
Strange no one ever thought of it before Him.
'Twas lovely and its origin was love.
Jesus' entire ministry was the outward expression of his mercy and compassion. To quote Pope Francis again: "Faced with a vision of justice as the mere observance of the law that judges people simply by dividing them into two groups –  the just and sinners – Jesus is bent on revealing the great gift  of mercy that searches out sinners and offers them pardon and salvation" (Misericordiae Vultus 20).
People today have a great need of mercy. Profound changes in life-style have come about which in turn affect social and cultural life. Despite undoubted progress in many areas of life, a sense of unease, a sense of powerlessness and vulnerability are quite prevalent. We need to open our minds and hearts to the experience of God's mercy and then try to be ministers of that same mercy to others in need.  We have no better Advocate or Model for doing this than Mary. She was totally turned towards God, completely open to God's love and God's presence. And she wants to open us too to the life-giving stream of God's mercy.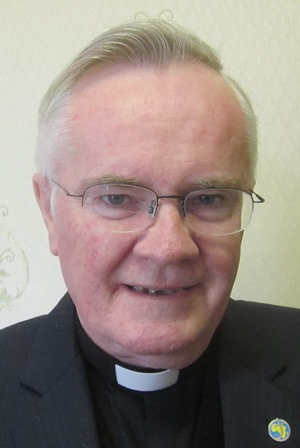 Pope Francis tells us that even when we find it difficult to pray, when we feel dry and words won't come to us, we should turn to Mary and seek her gaze of compassion and mercy. Her gaze will melt our stubborn hearts. "Her look says more than words, or says what words cannot or dare not say… She looks at all of us, each of us…She looks at us like a Mother, with tenderness, with mercy, with love – the same way she looked at the child Jesus, in every moment of his life… When we are tired, discouraged, overwhelmed by the problems, look to Mary." 
May Mary, Mother of Mercy,
bless each one of you as you enter this novena of prayer to Our Lady!
Michael McCabe SMA, 20 May 2016