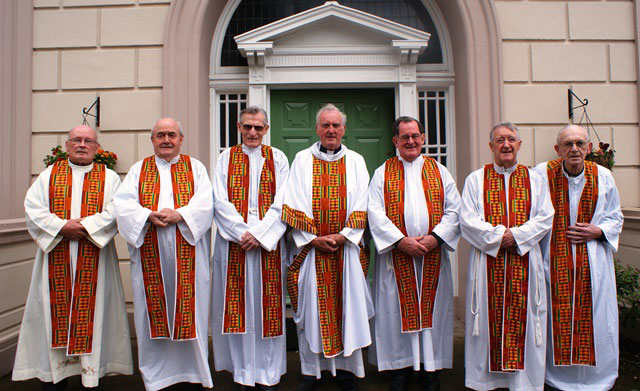 Fr John Dunne, SMA Provincial Leader, led the Thanksgiving Mass to celebrate the Golden Jubilee of six SMA priests which took place at the African Missions, Blackrock Road, Cork. The surviving SMA members of the 1963 Ordination class – Frs Denis Collins, Sexton Doran, Maurice Kelleher, Daniel O'Neill, Gerard Sweeney and James Tobin – were joined by 40 other SMA priests to give thanks to God for their faithful service in the Lord's Vineyard.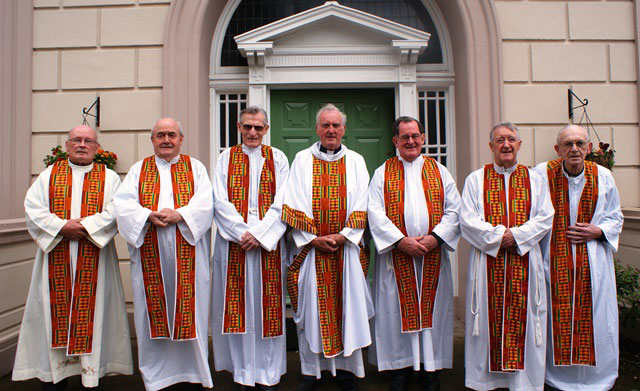 Fathers Jim Tobin, Gerry Sweeney, Sexton Doran, John Dunne (Provincial Leader), Denis Collins, Maurice Kelleher and Dan O'Neill after the Jubilee Mass
We also recalled the absent members of the class: Fr Patrick Quinlan (who couldn't attend due to prior commitments), the late Fr Owen Sweeney SMA (RIP) and two classmates who have taken another path in life: Peter Daffy and Laurence Higgins.
Fr Eddie Hogan played the Organ and led the choir. Two of the Jubilarians – Denis Collins and Jim Tobin – read the First and Second readings respectively.
Fr Dan Cashman preached a much-appreciated homily.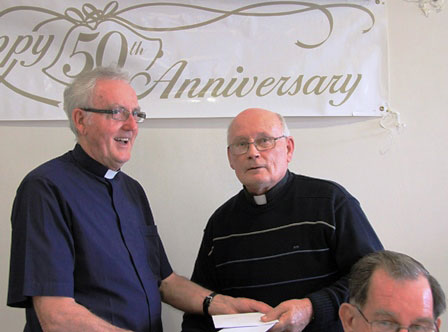 In his remarks at the Jubilee lunch, Fr Dunne highlighted the variety of different ministries our Jubilarians had engaged in over the past 50 years, and some of them continue to do. After Ordination in St Colman's Cathedral, Newry by Warrenpoint-born Bishop Crawford (a Dominican bishop home on holidays from the Solomon Islands), eight of them were appointed to different parts of Nigeria, which was the principal mission field of the SMA Irish Province. In 1963, the SMA had three distinct Regions in Nigeria: North, West and MidWest.
Fr Dunne is pictured congratulating Fr Jim Tobin at the Lunch.
The remaining two, Owen Sweeney and Peter Daffy, were sent for Further Studies (the former to Cambridge and the latter to Rome). Their assignment reflected the emphasis the Society put on training suitable members to get involved in the education apostolate.
After arrival in Nigeria the eight were sent to a Tyrocinium – equivalent to a training centre – where they learnt about the local cultures and language of the people they would eventually minister to. After completing their six-month programme they were assigned to experienced SMA priests who would continue their induction into missionary life. Some were assigned to teaching in the many Schools / Colleges the Society had built to provide education for the people; others went directly into parish life. Fr Gerry Sweeney, was appointed to the diocese of Warri, created in March 1964, while he was still in the Tyro programme, the first new SMA to go to that area.
Since then, all have had several different tasks on the missions and outside Africa. For some of them this meant transferring from Nigeria to other countries – Australia, Canada, Liberia, Zambia and different tasks at home in Ireland.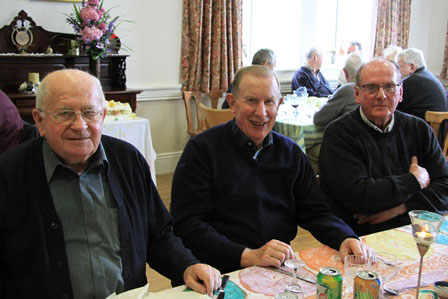 A brief listing of some of the tasks they were involved in shows that they have lived very varied and challenging lives since then: teaching in primary and secondary schools; working in Leprosaria; pastoral work in rural and urban parishes; training Lay leaders; organising literacy programmes; training minor and major seminarians (in different parts of Africa and Ireland); establishing rural health centres; Society leadership teams; promotion work in Ireland…. all reflecting the different aspects to SMA missionary life both in Africa and elsewhere.
Pictured on right are fellow-missionaries in Nigeria: Frs Con Murphy, Seamus Nohilly and Peter Thompson. Frs Murphy and Thompson worked in the MidWest Region with three of the Jubilarians: Frs Doran, Sweeney and Tobin.
And the length of time they engaged in different ministries can be easily seen if we look at two members of the class: Fr Denis Collins spent four years in Nigeria, nine years in Zambia, eighteen years in the SMA mission in Australia (most of these years spent in education) followed by an assignment on the SMA Promotion team in Ireland and then appointment as Curate at the SMA parish in Wilton, Cork; Fr Sexton Doran ministered for five years in Nigeria followed by Vocations / Promotion work in Dromantine and then, in 1973, he led the pioneering SMA team which opened up a new mission in Zambia. He remained there for 37 years before having to return home for health reasons. Both are now actively retired in Blackrock Road.
During the Lunch after Mass each of our Jubilarians spoke for a few minutes about their 50 years of service in the Society. They paid tribute to the support of their families, the SMA and the great band of supporters from all over the country who helped them, both by their prayers and financial support. Despite the fact that some of them now carry the burden of ill health they remain 'full of life' and interested in all aspects of the Society's mission, at home and abroad.
Pictured are Frs Kevin Conway (ordained two years ago), Joe Maguire (ordained sixty-six years ago, in 1947) and Anthony J Butler (who will celebrate his Golden Jubilee in 2015).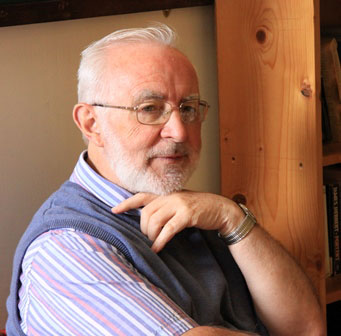 Before lunch ended the staff who provided a wonderful meal for us all came to the Dining Room to be thanked for their efforts.
Fr Colum O'Shea, Community Leader, brought the celebration to an end by asking Fr Denis Collins to lead the community in the hymn, Amazing Grace, echoing the words of Fr Cashman's sermon that all of us, and not just the Jubilarians, are graced by almighty God.
The rest of the day was spent by the Jubilarians reminiscing about the last fifty years. Our picture shows Fr Colum who, with Fr Eddie O'Connor, carried the main work of organising everything and seeing that an enjoyable day was had by all. Many thanks!