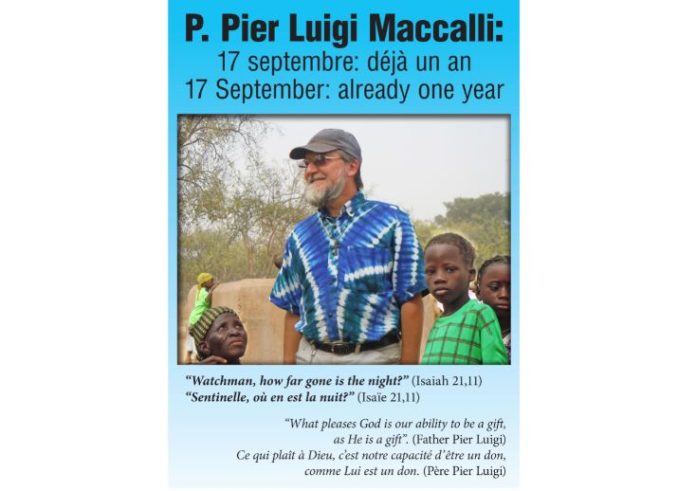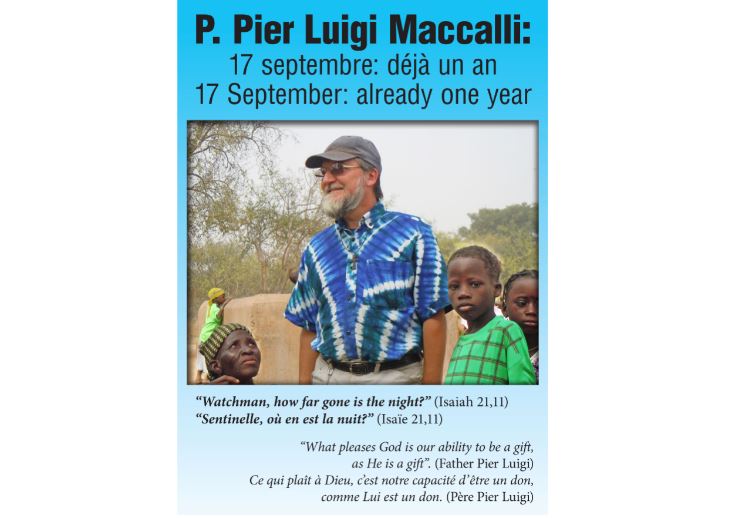 Editor's Note: On Tuesday, 17 September 2019, we commemorate the 1st anniversary of the abduction of our Italian SMA confrere, Fr. Pier Luigi Maccalli. It is a sad day for the Society of African Missions, for his missionary brothers, his family and especially for the people of Niger whom Fr. Luigi served with great faithfulness and love. 
One year later, there is no news of Fr. Luigi.
Below is a poster created in French and English, to remember the year that has passed since Luigi was taken. We asked our readers to join the Society of African Missions in marking this sad occasion with sincere prayers for his wellbeing and safe return. 
Through the intercession of our founder, the Servant of God Bishop Marion de Brésillac, we ask God to give strength to Fr. Luigi and to soften the hearts of those who have abducted him, in the hope that he will be set free very soon.