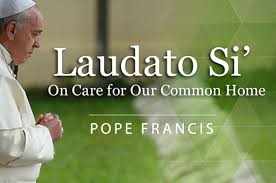 "I thought… 'If the Pope gives you a document to read… the least you can do is read it.'"
– Jane Mellett
At the SMA Summer School 2018 we were delighted to have Jane Mellett as one of our workshop presenters. In the past week news of an innovative sharing by Jane of Pope Francis' 2015 environmental encyclical, Laudato Si', has caused amusement and admiration throughout the Catholic world. 
A week after Pope Francis presented a copy of his encyclical letter to President Donald Trump (24 May 2017), Jane decided to also present it to the US President via his preferred format – Twitter!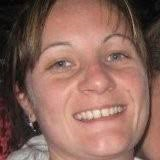 On the eve of President Trump's announcement that he was pulling the USA out of the Paris Climate Agreement (1 June 2017), Jane began a determined mission to send him all 246 paragraphs of Laudato Si', a paragraph per day. Her first Tweet was the following:
@Janemellett
@realDonaldTrump 246 paragraphs in #laudatosi. Ready? A paragraph a day. Let's go….#parisclimateagreement @Pontifex 1/2
2:46 PM – 31 May 2017
It was a journey that took all of 11 months without interruption and ended on 8 May 2018, during the UN Climate Change Conference, Bonn, with the following tweet:
And that concludes the tweeting of the entire #laudatosi document to Mr. TRUMP. All 246 paragraphs. It only took 11 months. Many thanks for all the retweets. Any takers on starting again? #relay @LaudatoSi_IRE @Pontifex @CathClimateMvmt @gold_lgold
1:23 PM – 8 May 2018
In an interview published on 31 July 2018 by the National Catholic Reporter (NCR), one of America's premier Catholic newspapers, Jane explained her logic in tweeting Laudato Si' to the most powerful political leader on Earth:
"I thought to myself, 'If the Pope gives you a document to read… the least you can do is read it.'"
The Society of African Missions salutes Jane's tenacity, determination and activism on behalf of Our Common Home. 
You may read the full NCR article and interview with Jane Mellett by clicking here.
Jane is currently working to bring the message of Laudato Si' (Care for our Common Home) to the World Meeting of Families 2018. She is a parish pastoral worker with many years experience of working in religious education, pastoral ministry and development education. She is passionate about spirituality, Catholic Social Teaching, overseas development, activism, empowerment, leadership, Pastoral Theology and adult faith development.